School-Age Children
We provide many resources specifically for children in elementary school.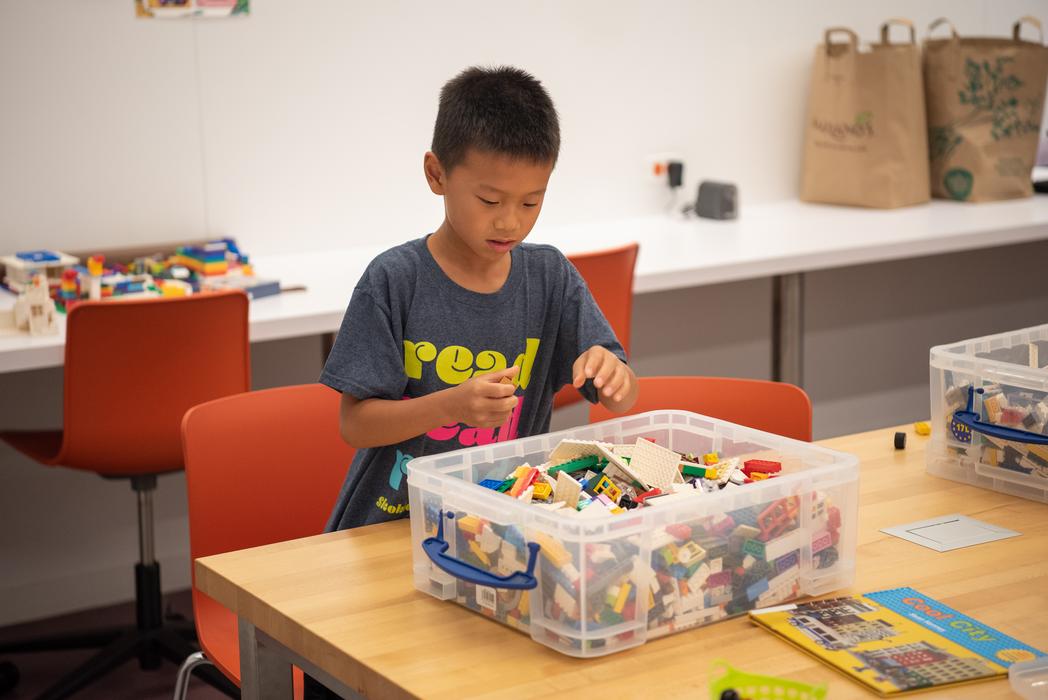 Books and More
Every year we choose Hot, Cool, and Breezy books for kids in kindergarten through 8th grade.
You know your kids and we know books! Get personalized recommendations emailed right to you.
Discover great books for children from kindergarten through grade 8. Browse lists of award-winning titles or search for books by grade level or Lexile score.
Events and Programs
We have a packed calendar of upcoming programs and events!

Booking with a Buddy
Kids entering grades 1-3 in the fall can take part in Booking with a Buddy, a literacy program that promotes reading during the summer.
Learning Spaces
Visit the BOOMbox for hands-on STEAM activities. The Lab has computers for kids up to 8th grade (anyone under 8 years old must be accompanied by an adult).
Study Rooms
There are five private study rooms available in the Kids Room for when children need to focus or work with a tutor.
Skokie Schools
Skokie has many public and private schools. SkokieWiki's Directory of K-12 Schools features a complete list of school websites and contact information.
Homework Help
Do you need some help with your homework? Your Skokie Public Library card is all you need to get started! We have numerous online resources, including encyclopedias.
Connect with tutors to work on math, science, social studies, and English problems from noon to midnight daily. Sessions are available in English and Spanish, last about 20 minutes, and are tailored for students from kindergarten to junior college. Library card required. Limit of five sessions per week.
English Language Learning
Our staff and volunteers help students feel more comfortable, confident, and successful in everyday life. Visit our ESL Learners page.