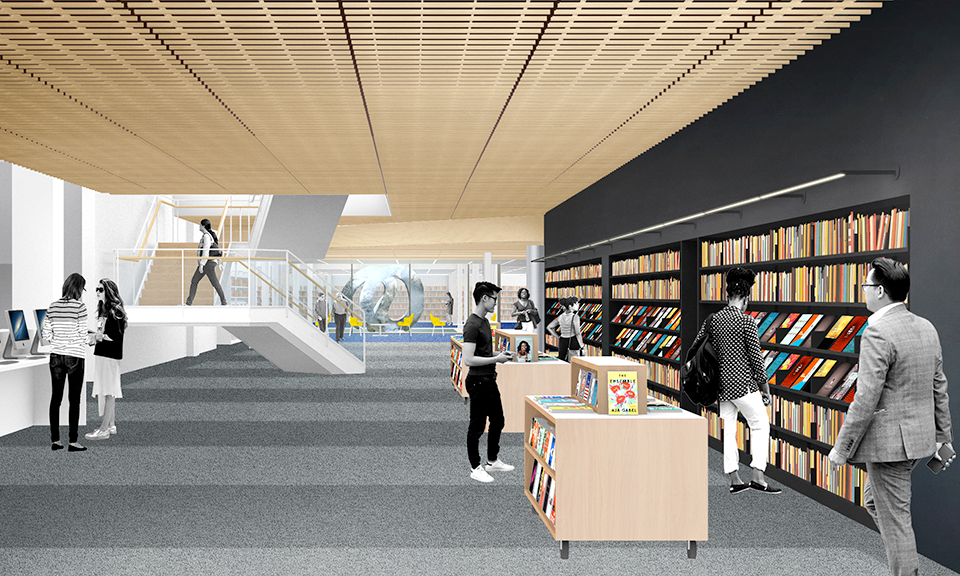 Like every library, we strive to keep up with the needs of our community. Over time, we have learned that we can make it easier for people to find and use library materials, attend events, study, relax, connect with others, and interact with and get help from staff.
Although there is a lot to like about our current spaces, there are many challenges that need to be addressed holistically. Beginning in January 2020, we will undergo a renovation project to modernize our interior spaces, starting with the second floor. The entire project will take about 14 months and we plan to remain open throughout the project, keeping as many materials accessible and services available as we can. We are working with the construction manager to minimize disruption and inconvenience to the public.

The enhancements will provide:
Collections of books and other materials that are more accessible, appealing, and browsable
More attractive and useable courtyards
Service areas that result in staff being more visible to help
Clearer paths throughout the library
Double the number of study rooms for children and adults
More comfortable and inclusive restrooms for everyone
Dedicated space for young adults
New adult and teen makerspace and digital studio labs
New café/vending area with indoor and outdoor seating
Better lighting that maximizes the effect of natural light throughout the building
Larger rooms for adult and youth events and more spaces for the community to use for gathering
More comfortable seating throughout the library
Larger reading room
Enhanced accessibility throughout the building
Details
Existing Building Square Footage
133,000 sq. ft.
Renovated Areas Square Footage
85,271 sq. ft.
Project Length
January 2020-February 2021 (estimated)
Total Project Budget
$17.7 million
Funding Sources
Library reserves
Bond issued - financed over 20 years
Architect
Andrew Berman Architect
Construction Manager
Shales McNutt Construction
Other Information
Library open throughout construction;
project will begin with second floor, other spaces
will follow in phases


Floor plans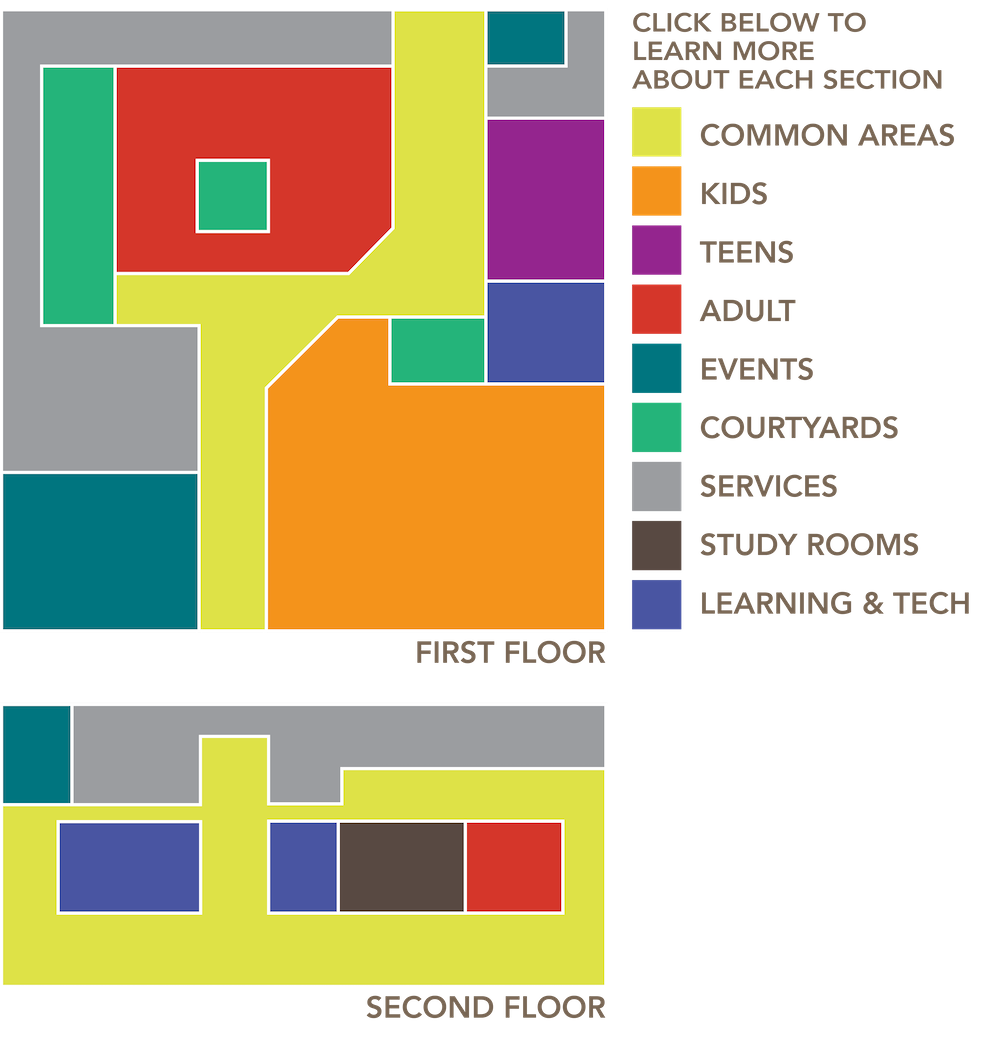 Where are the books, movies, and music? They're everywhere! Shelving and displays will be located throughout the entire library so you'll be able to browse more easily, find exactly what you're looking for, or discover something you didn't even know you wanted!
Understanding the Needs
Extensive discussions were held with community members and staff to identify the greatest needs to be addressed in the renovation. Once the initial needs were clear, the Board of Library Trustees conducted a nationwide search for the architectural firm that could best assist us throughout the process and selected Andrew Berman Architect to oversee the project.
Andrew Berman Architect then sought even more input from staff and community members in preparing a master plan, which will guide the entire renovation process.
Still have questions? *EMAIL*