Summer Reading
Summer Reading 2020 starts July 1!
This year's program will work a little bit differently than previous years--because everything works a little bit differently this year. There won't be any prizes, but there will be tons of fun!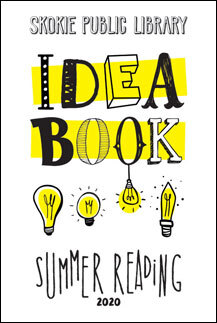 We'll send you your Summer Reading Idea Book inside our July/August newsletter, so keep an eye on your mailbox.
Once you get your Idea Book, it's up to you to make Summer Reading your own. Do the activities once, do them 100 times, do them by yourself, do them with your family--it's completely up to you!

Share what you're working by sending photos and videos to our
online mailbox.
We'd love to help you find your next great summer book so be sure to check out all of our Summer Reading lists.
And if you're in grades 3-8, don't miss Hot and Cool Summer Reads just for you.
Need extra copies of the Idea Book? Print out a PDFs of the booklet or the individual pages.