Birth to Kindergarten
Even babies can get ready to read! You know your child best and you are their first teacher. We're here to support you right from the start. As your child grows, we also have resources for school-age children.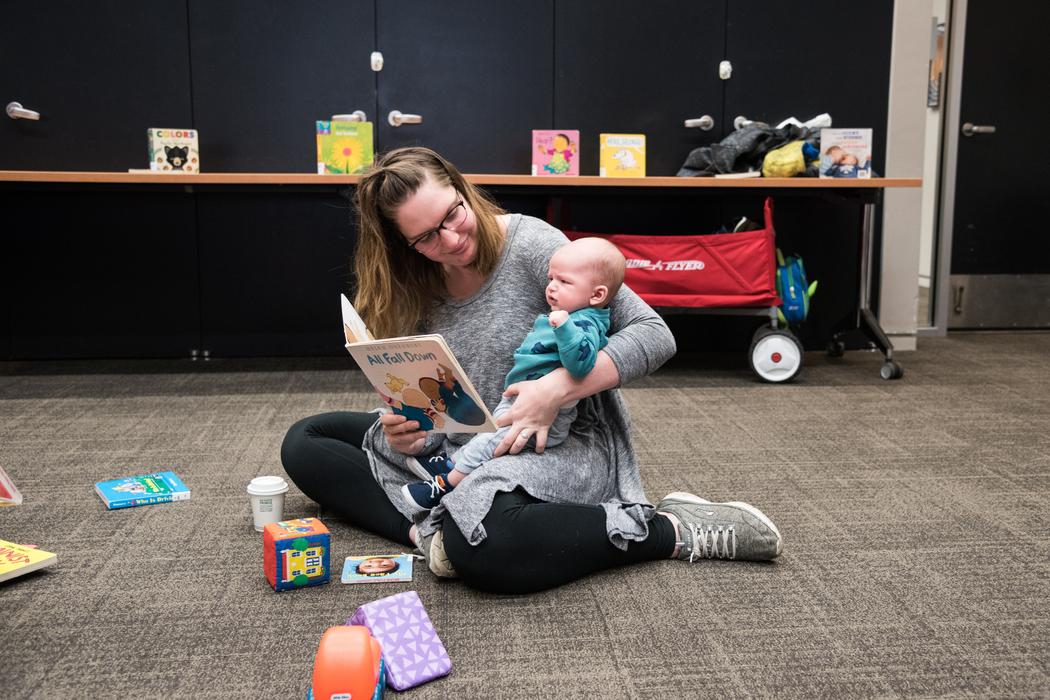 Help Your Child Get Ready to Read
You might be surprised how much the simple things you already do with your child every day help get them ready to read!
Talk
Your child loves your voice, and they need to hear language in order to learn it. Describe what you see, hear, smell, and taste like a sportscaster! Ask your child questions and respond to what they say.
Sing
It doesn't matter if you can't carry a tune! Music teaches rhythm, which is an essential part of language. Sing the alphabet song and nursery rhymes. Make up silly songs about what you're doing. Listen to the radio and clap along.
Read
Read whatever books you have at home, or pick some up at the library. Read aloud in whatever language you're most comfortable with. It's ok to reread the same book again and again! Ask questions about the pictures and follow the words with your finger.
Write
Scribbling, drawing, and learning the shapes are all part of recognizing patterns, and that leads to reading. Any kind of mark making is fine. And make sure your child sees you writing so they can learn by example.
Play
Through play, your child can put thoughts into words and talk about what they are doing. And because it's fun, your child loves doing it. Try peekaboo or I-spy!
Here are some ways to make it easy and fun to incorporate a few of these things into your everyday interactions with your child:
Grow a Reader
Reading 1,000 books before kindergarten helps prepare children for school and a lifetime of learning. Read to your little one every day. We can help make it more fun when you join Grow a Reader.
Books and More
There's so much to check out with your library card!
Picture Books and Board Books
Browse picture books by categories like Favorite Characters, Things That Go, All About Me, award winners, and so much more.

Read-along Books
Interactive picture books with narration built into the book are great for road trips and building confidence in new readers. No CD player or digital device required--just turn them on and you're ready to go! Browse over 300 options.
Little Learners Backpacks
Each bag includes stories and nonfiction books along with a music CD and game or toy. Find themes like transportation, colors, kindergarten, community helpers, seasons, and more.
Online Resources
Login anytime, anywhere for access to books, educational games, and more.
Get weekly emails with personalized reading recommendations for your kids. Recommendations also include helpful reading tips and activities to engage your children with books.
Introduce your preschoolers and kindergarteners to reading, math, social science, art, and music with this award-winning education software.
A collection of animated, narrated picture books that kids can follow along word for word.
Storytime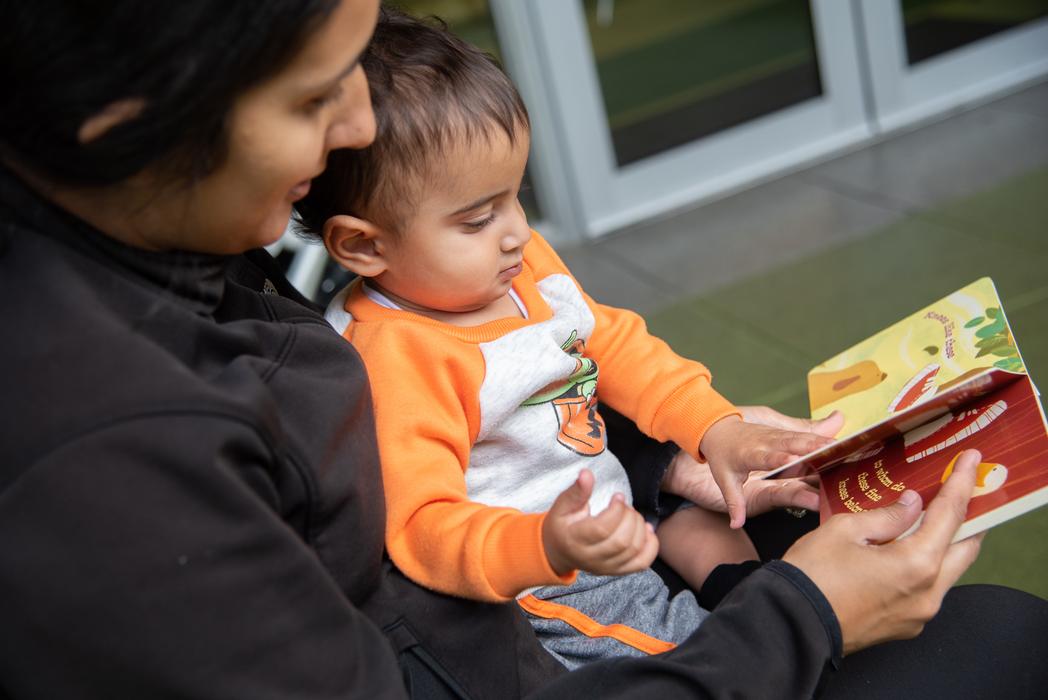 Storytime at the library is one of the best parts of growing up in Skokie! We offer a number of regular storytime events for our youngest patrons, including Book Babies, Wonderful Ones, Terrific Twos, and Preschool Puppet Playtime. In-person, online, and on-demand options are available.
Sing-along Videos
Singing and fingerplays are great activities to promote early literacy with your children. Explore our collection of sing-along videos, featuring local preschool teachers and parents.
Preschools and Childcare Centers
We work with local preschools and child care centers to help young children get ready to read. Learn more about how we work with early childhood educators.

Visit the Early Childhood Alliance for more programs and resources in Niles Township.
More Things to Do Online
Check out our list of links for little children.