Study and meeting rooms
Our building is full of great spaces for studying, meeting, and gathering.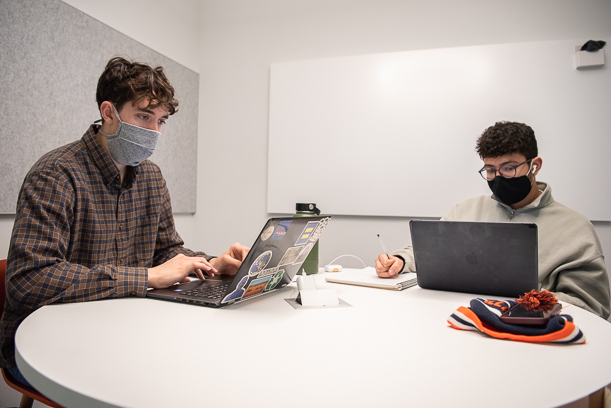 STUDY ROOMS
We have 18 study rooms for adults and teens on the library's second floor, five study rooms for kids in the Kids Room, and three study rooms for teens in the Teen Room. Room capacities range from one to six people, depending on the room size.
Study rooms can be booked up to a week in advance. You can reserve one 2-hour block per 24 hours. Each room has either a whiteboard or a display screen.
Patrons agree to comply with the library's procedures and policies and to treat all people and property with respect.
Capacity limits are the maximum number of people in each room. Do not move furniture from room to room.
Do not tamper with monitors and their cables. Please report any problems with monitors or technology to staff.
Eating should be confined to the Café.
If no one is scheduled in the room after your time has expired, you may stay in the room until the next scheduled session. Anyone may use an unreserved and unoccupied room until someone with a reservation arrives.
The library is not responsible for personal items left unattended.
The library reserves the right to cancel reservations for any reason.
Have a registered library or limited use card? Reserve a room now.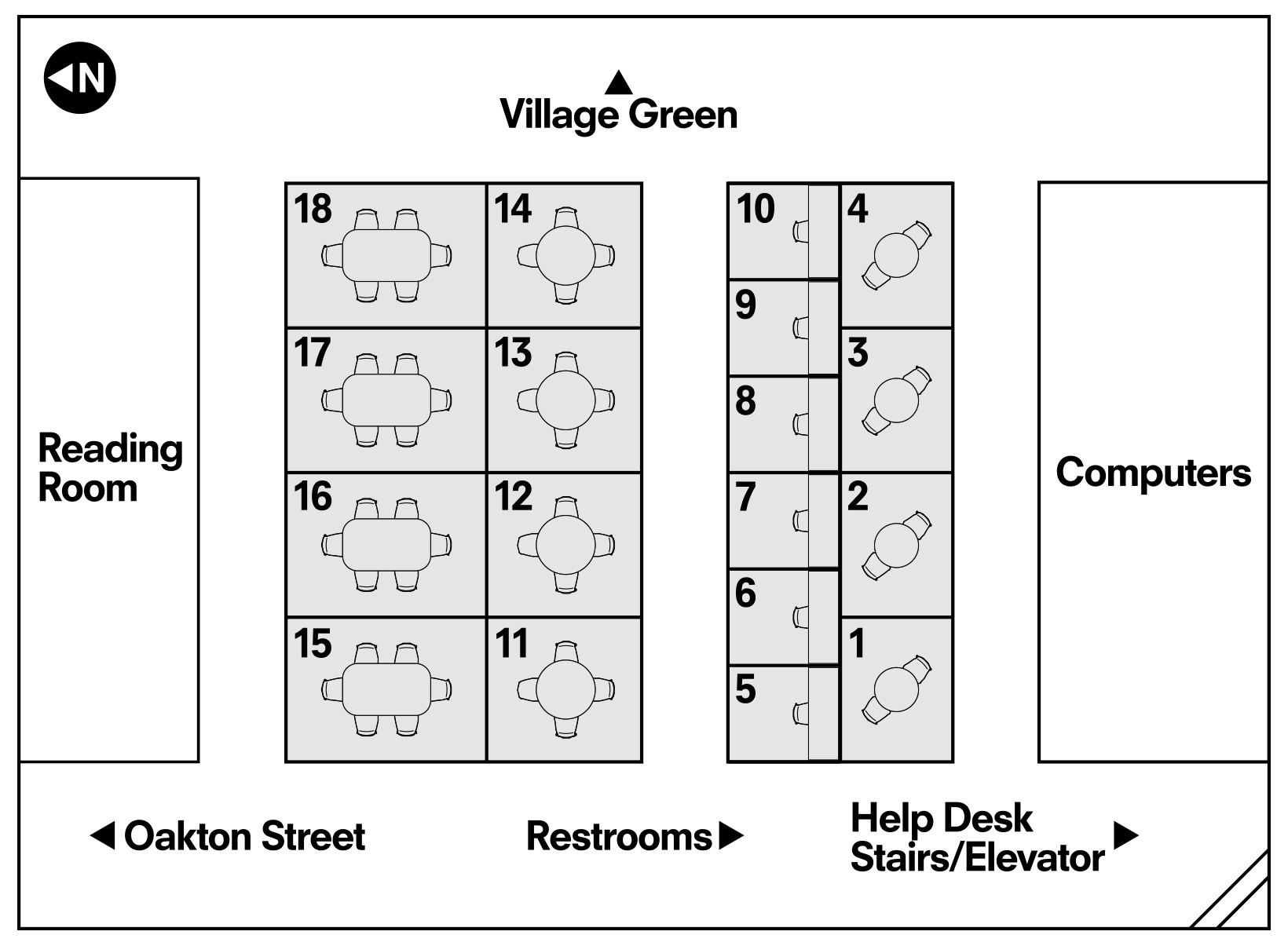 To view or change existing reservations, view bookings online, use your confirmation email, or call us at 847-673-7774.

MEETING ROOMS
Skokie Public Library cardholders may request one of the following rooms for meetings of more than six people (study rooms work best for groups of six or fewer):
Business and Community Center (up to 50 people)
Some meeting rooms will be unavailable from September 2023-April 2024 so that library staff can use them during renovations to our third floor workspaces. We apologize for the inconvenience
Meeting rooms may be requested between 10 and 60 days before the meeting date. Please review the Meeting Room Policy before requesting a meeting room. See our floorplan for room locations.