Our Path to Reopening
May 10, 2021 by Richard Kong in COVID-19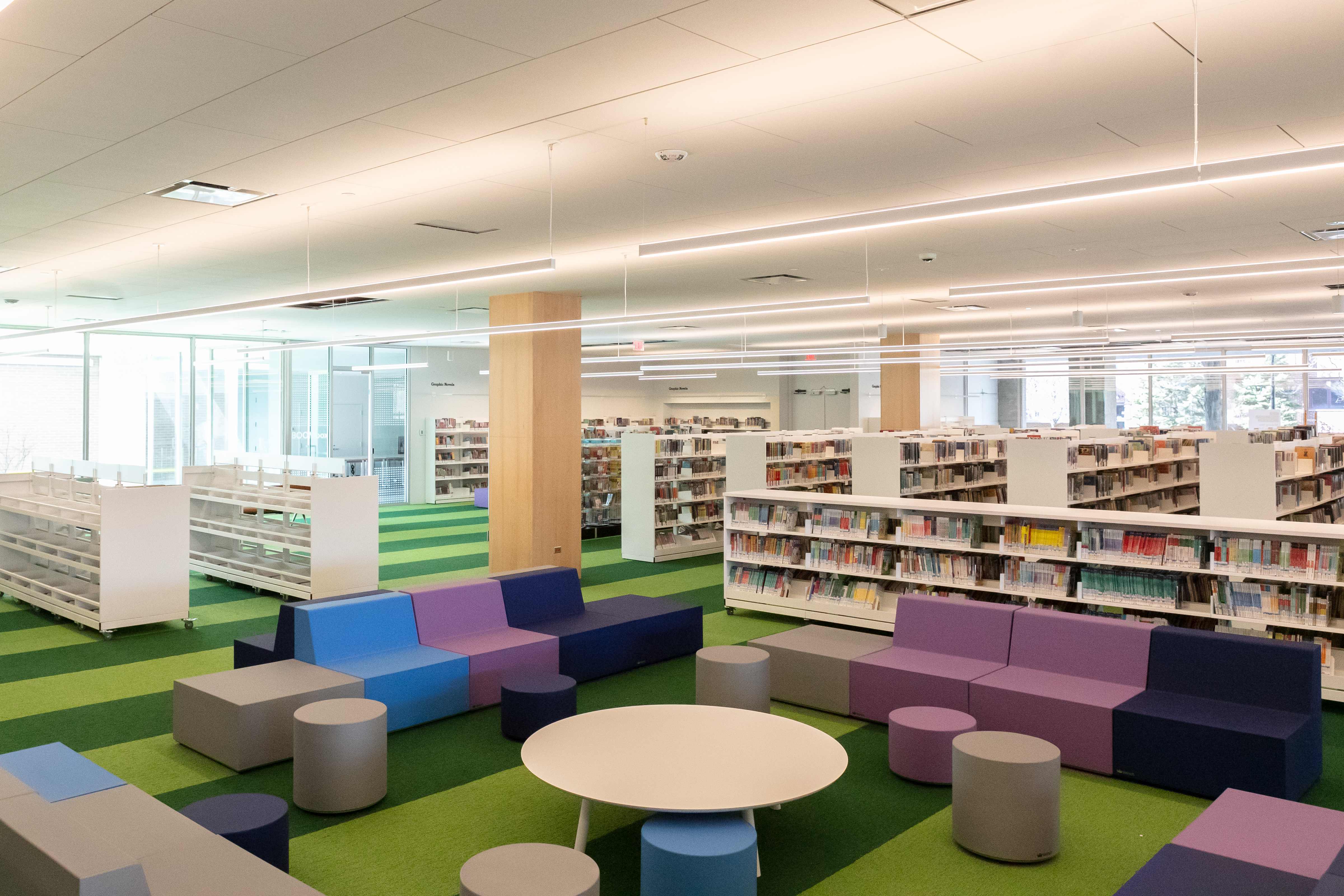 [Updated May 10, 2021]
Current Services
The brand new Studio and the renovated BOOMbox are now offering limited services. We have also added seating around the building in many locations.
We continue to offer limited in-person browsing and self-checkout. Please bring your library card with you if you plan to browse. You must wear a mask, maintain at least a 6-foot distance from others, and whenever possible, only one person from your household should visit at a time.

Browsing hours are:
Monday-Friday, 10 am-7 pm
Saturday, 10 am-6 pm
Sunday, noon-6 pm

We will limit the number of people allowed in the building and may ask you to wait outside until someone else leaves before we invite you to come inside.
If you are looking for specific items, we still recommend that you place them on hold. After you receive an email confirmation that your items are ready, pick up your items inside the west entrance of the library during browsing hours. Your requested items will already be checked out to you, so you can just grab them and go. This is to keep everyone safe, by minimizing the length of time that anyone needs to be indoors. It also helps keep the line short and fast!
When you place holds, you can specify that you would like your items brought to a bookmobile community stop instead. Take a look at the expanded bookmobile schedule to check what is most convenient for you.
Computers will be available by appointment only during the hours listed above. Call 847-673-7774 to make an appointment.
Learn more about our safety guidelines and what to expect when you visit.
As the public health situation continues to unfold, we may need to make further changes. We're here to answer whatever questions you have.