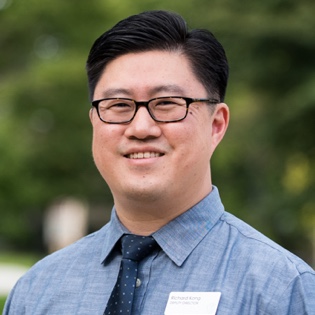 Richard Kong
Director
Administration
Richard oversees the operation and administration of the library, including matters related to library policies, finances, facilities, and personnel. He works closely with library staff and key partners in the local community to ensure progress is made with the library's long-term strategic goals and annual objectives. He serves on the Board of Directors of the Skokie Chamber of Commerce and is a member of the Rotary Club of Skokie Valley. Richard is also a recognized leader in the professional library community, and previously served as an executive board member of the Public Library Association and as an executive board member of the Illinois Library Association.
Blog Posts
Today's Closure Due to COVID-19
The library was notified of a staff member's positive COVID-19 test. Here's what we've learned.
Keep reading
---
Library statement on SEIU Majority Interest Petition
Read a statement from our director.
Keep reading
---
Our Path to Reopening
Our renovation makes the reopening process more complex for us than it is for many other libraries and local businesses.
Keep reading
---
View all blog posts