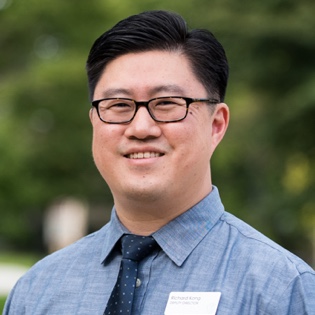 Richard Kong
Director
Administration
Richard oversees the operation and administration of the library, including matters related to library policies, finances, facilities, and personnel. He works closely with library staff and key partners in the local community to ensure progress is made with the library's long-term strategic goals and annual objectives. He serves on the Board of Directors of the Skokie Chamber of Commerce and is a member of the Rotary Club of Skokie Valley. Richard is also a recognized leader in the professional library community, currently serving as an executive board member of the Public Library Association and previously as an executive board member of the Illinois Library Association.
Blog Posts
Temporary Building Closure
Our building is closed through April 7 to help contain the spread of COVID-19.
Keep reading
---
COVID-19 Considerations for Our Library
What's happening at the library during this complicated and rapidly changing situation? Find updated news here.
Keep reading
---
Regarding Safety in the Library
Regarding Safety in the Library
Keep reading
---
View all blog posts