Many Thanks to Our Outgoing Board President
February 1, 2023 by Richard Kong in Around the Library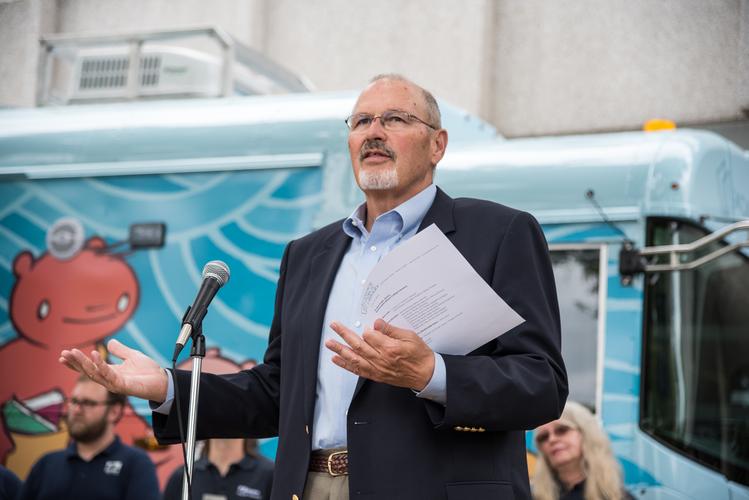 Today, as Mark Prosperi ends his term as president of the library Board of Trustees, I wanted to take a moment to acknowledge his wonderful service to this community. He was appointed to the Board in 2012 and elected president in November 2013. During his tenure, we've accomplished a great deal at the library, including:
Increased availability of digital materials, a new website, and a strong focus on providing an outstanding online experience for patrons
A beautiful new bookmobile and book bike
Safety enhancements in and around the building, including access control, cameras, and alarm systems
Improvements to the library's financial and investment policies
Expanded benefits for staff, including paid parental leave and emergency sick leave
The elimination of all overdue fines
Navigating the challenges of the COVID-19 pandemic
Expanding reciprocal borrowing with neighboring library systems
The 2021 renovation project of the first and second floors and roof replacement project
We are so grateful to him and wish him a wonderful next chapter.