What to Expect
Welcome to your newly renovated library!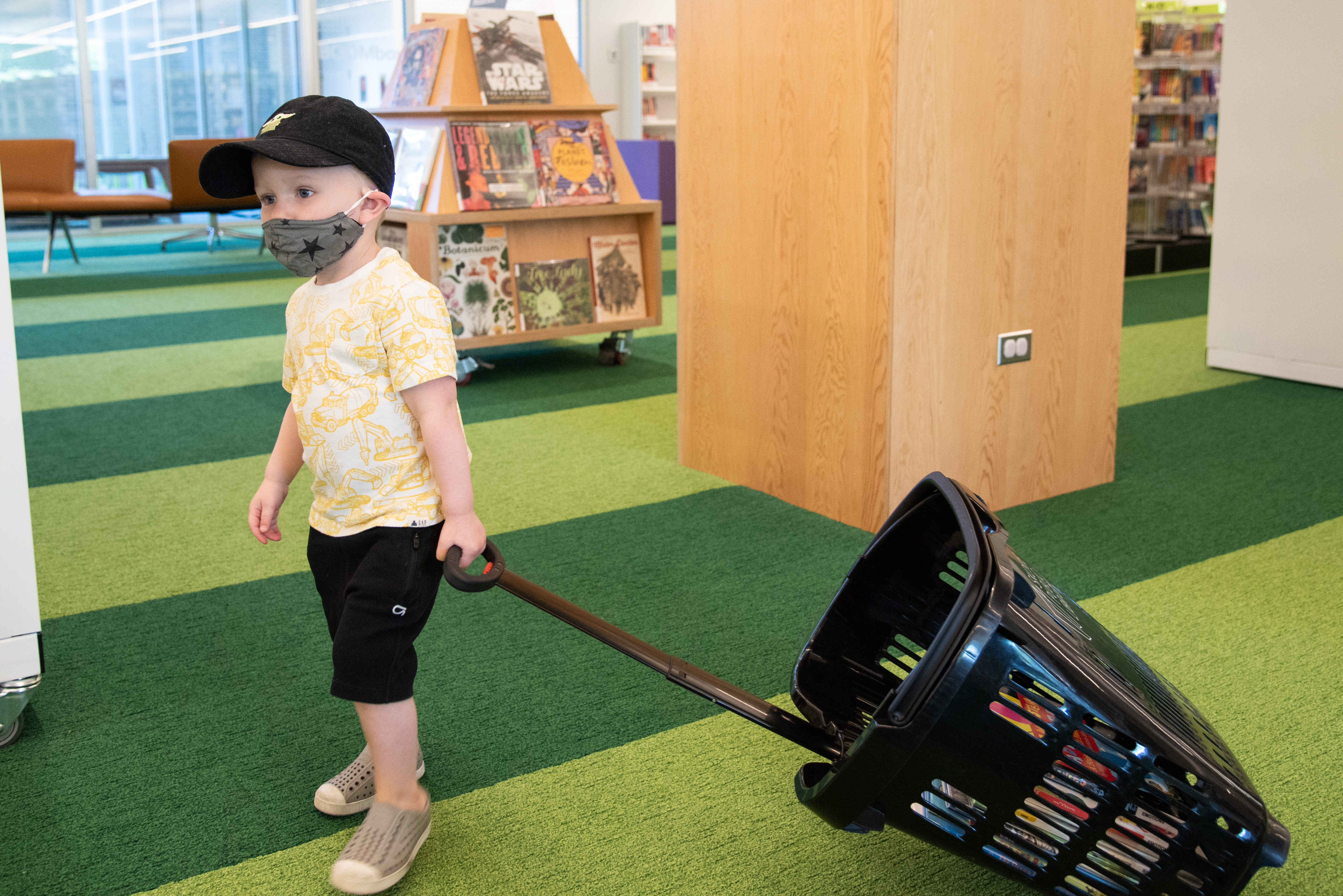 You can browse, place and pick up holds, use a computer, find a comfortable place to study or work, use a private study room, enjoy our outdoor courtyards, drop into the BOOMbox or the Studio, and use library at home.
Everyone must wear a mask in the library at all times, regardless of vaccination status. Physical distancing is encouraged. Please consult the Illinois Department of Public Health website for further guidance on containing the spread of COVID-19. If you need special accommodations, please call 847-673-7774 to discuss the available options.
Updates:

Effective January 3, 2022, food is not permitted in the library for public health reasons.
The Village of Skokie's vaccination order only applies to health and fitness centers and businesses that serve food and drinks. You do not need to show proof of vaccination to use the library at this time.
Due to available staffing, some spaces may be temporarily closed without warning and some services may be temporarily limited. We apologize for any inconvenience.
It may also take longer for us to process returns, shelve new materials, and fill holds. Thank you for your patience. Whenever possible, please keep your checked out items until their due date. Remember that your eligible items will be renewed automatically and we never charge overdue fines!
Online Options
Many of our services are available online, including events and activities, chat, eBooks and other digital resources, and much more.