Bookmobile
Our bookmobile is a mobile library that brings books, DVDs, and more to locations throughout Skokie five days a week. Use your library card to check out and return items just as you would inside the library building.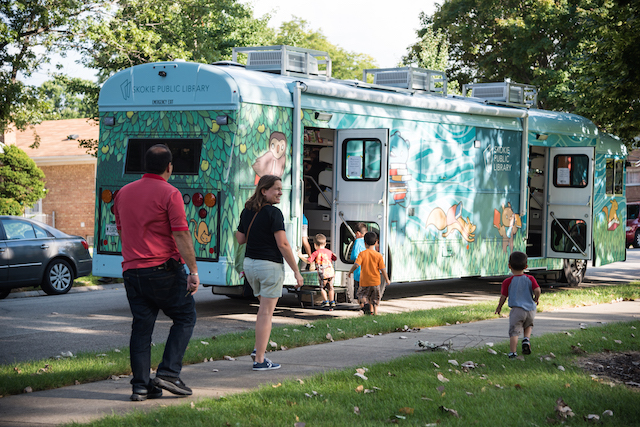 The bookmobile will not make regular stops until further notice to help contain the spread of COVID-19, but curbside pickup is available at special locations and time. Learn more.
Have Questions?
Bookmobile Staff
Learn More
The bookmobile has been operating in Skokie for over 60 years! Read about the history of our beloved library on wheels, and check out this video featuring testimony from bookmobile staff and patrons.