Using the Library to Find a Job
December 9, 2021 by Mariah Cherem in Community Information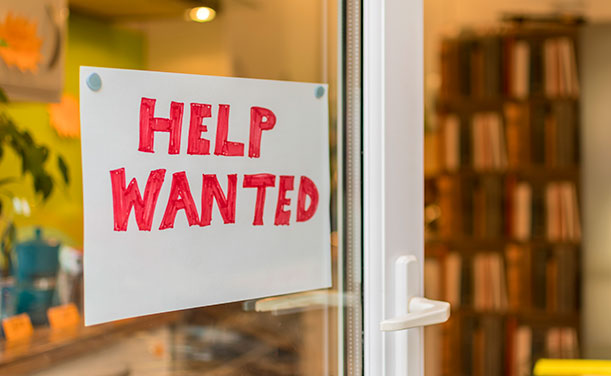 While headlines are buzzing about The Great Resignation (a record number of U.S. employees left their jobs in September), what we're seeing and hearing at the library is more nuanced.

Some people are leaving their jobs because their family needs require a different schedule. Some are deciding to explore new careers, and others are looking for second jobs due to financial repercussions of the pandemic.
Whatever the reason for looking for a new job, the library is here to help. You can use our public computers to work on your resume or conduct your job search. We have a wide assortment of career books covering job search basics like writing a resume, interviewing, networking, and more.
We invite you to attend a technology class to refresh your knowledge of applications like Microsoft Office and Google Docs, or use an online tutorial to brush up on other business and technical skills. Our study rooms can set the stage for online or phone interviews. You won't have to worry about spotty WiFi or your toddler barging in mid-interview!
If it's been a minute since you've dusted off your resume, we can connect you with a volunteer career assistant for one-on-one resume review, interview practice, or general job search guidance. If you are interested in having your materials reviewed within 24 hours, help is available via Career Center from Tutor.com. Periodic job search workshops and online events are also offered in conjunction with other libraries in the Lake Cook Career Collaborative.
As we continue to have conversations with library users, we're constantly updating our services, collections, and resources to better meet the needs of our community. Be sure to stay in touch with the library by subscribing to our periodic emails, grabbing a copy of the newsletter the next time you're in the library, and checking the library website for new offerings.