Hot and Cool Summer Reads 2020
June 4, 2020 by Skokie Staff Youth Services in Books, Movies, and More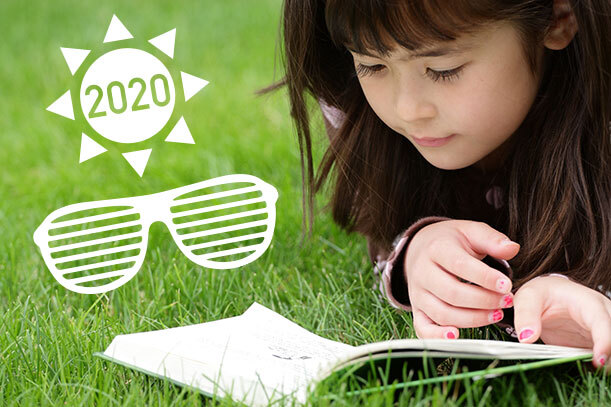 All year, we read through tons of the latest books for kids and young adults to find the best books for you to read during the summer. This year's lists have something for everyone--friendship, mystery, romance, ghosts, and aliens. You can check out and read eBooks and audiobooks right now, and you can request books and pick them up after you get an email saying they are ready.
Hot Summer Reads
Hot Summer Reads for grades 6-8 feature a not-so-perfect future Chicago, a restless ghost, two babysitters who are not what they seem, and a K-pop romance. Watch your favorite librarians tell you all about it! And be sure to vote for your favorites.
Cool Summer Reads
Cool Summer Reads for grades 3-5 include a story about humans moving to a planet where they are the aliens, a tale where disaster strikes when a girl rubs an ancient cursed lamp, and an edge-of-your-seat adventure featuring three siblings who find they have doubles with the same names, birthdays, and faces. Some familiar faces are here to give you all the dish. Cast your vote for the best ones!

And don't forget...it's Summer Reading time! Download our Idea Book full of fun suggestions.