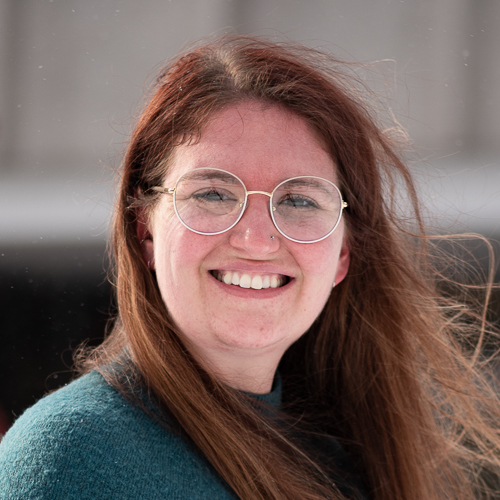 Meghan White
Media Specialist: Photographer
Communications and Multimedia Engagement
Blog Posts
Handmade Holidays
Take inspiration for handmade gifts this season from these book lists and gifts staff have made or received.
Keep reading
---
Meet the Safety Team
Get to know our safety team and how they create a welcoming and safe environment for everyone who comes to and works at the library.
Keep reading
---
Summer Photo Recap
The library staff photographer looks back on some of her favorite photos from the summer.
Keep reading
---
View all blog posts
Lists
Photography for Kids
As the library's staff photographer, I know that photography is super fun and possible for kids to do. Plus, now that we have camera phones, anyone can take pictures easily and just about anywhere. Want to get started? With these books, you'll learn about the history of photography, important photographers, tips and tricks, and even get to try your hand at experiments and simple projects and prompts. You're going to have a blast–I can just picture it!
View list
---
Great Ideas for Photography Gifts
Photography is a fun and creative medium for creating unique, handmade gifts that capture beloved moments, memories, and more. These books offer hundreds of ideas for photography gifts and projects that you can share with your loved ones, as well as tips, tricks, and terms of digital photography that'll help you make great photos.
View list
---