Meet the Safety Team
November 10, 2022 by Meghan White in Around the Library
"I just want the community to feel welcome. That this is their space. This is a safe space to come." - Thalma, Safety Manager
The members of our safety team work to create a welcoming and safe environment for everyone who comes to and works at the library. They approach difficult situations using compassion and nonviolent communication. But they aren't only around when there is a problem—they love to be a bit goofy and fill your day with joy, as well!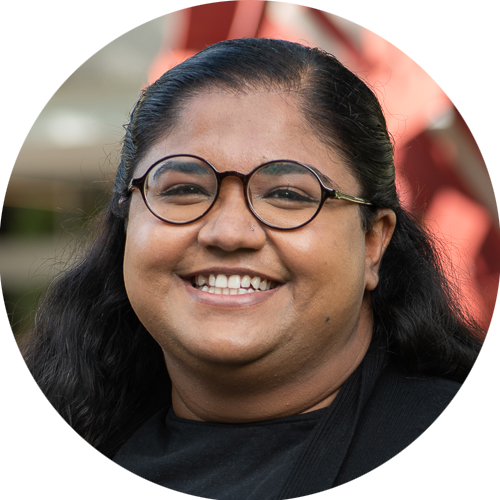 Jackie, Safety Officer
Currently watching: She-Hulk and Heartstopper
Fun Fact: Jackie was able to travel to England and India last summer
"I love to see small success stories when we help people with their goals and are able to see them through to the end. Also transforming difficult moments in someone's day to give them 'new soil' in a way so they can take root and blossom."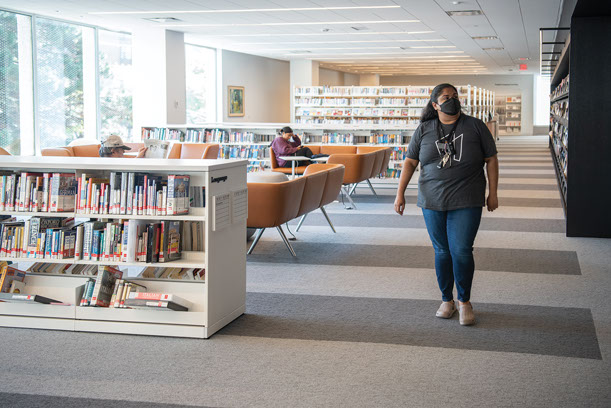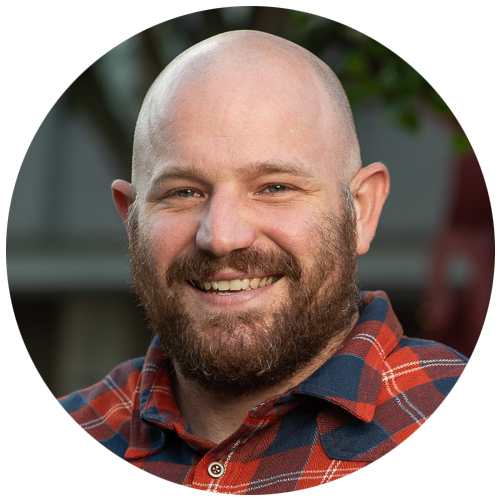 Alex, Safety Officer
Currently reading: Grant by Ron Chernow
Alex is a full-time high school teacher and avid outdoorsman, in addition to being part of our safety team. One evening, while making sure the third floor was secure, he locked another staff member outside.
"He would have spent the night outside if I didn't see him working near a window I walked by later on."
They both laugh about it to this day!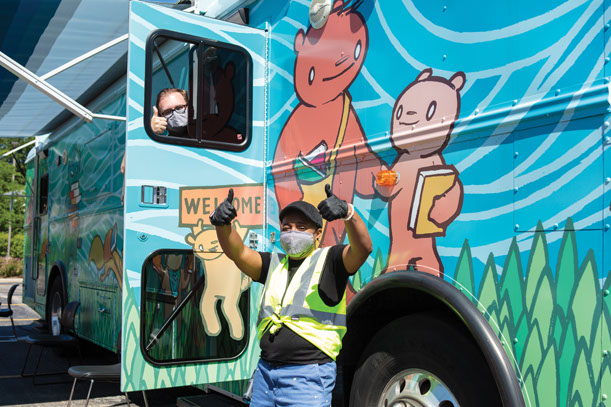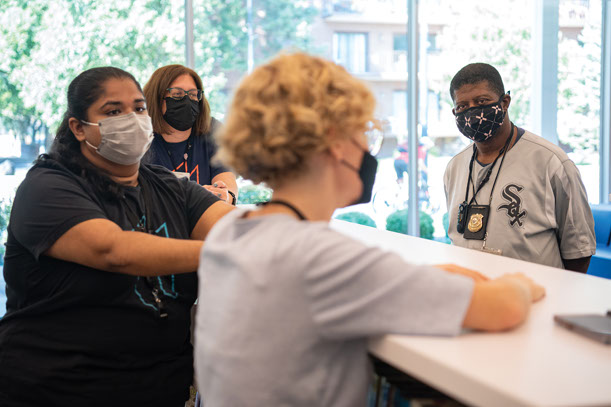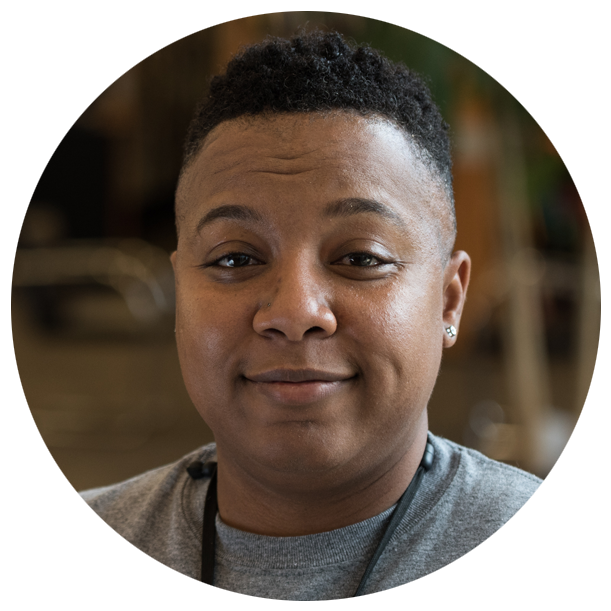 Thalma, Safety Manager
Currently listening to: motivational speaker Bishop TD Jakes
Thalma says what she loves most about her job is her team:
"I truly enjoy our communication and how we hold each other accountable. I enjoy our open honest conversation about how we can continue to learn from our patrons and staff."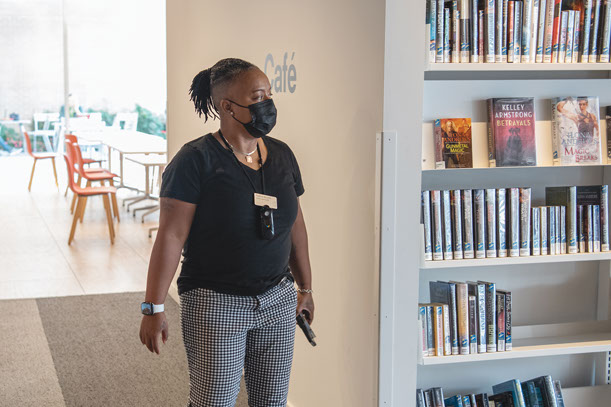 A funny story from Thalma:
"A squirrel came to the door carrying a tortilla and the doors opened. The squirrel looked at me and I was trying to be cool but I was really terrified. I stood by the door and we watched each other for about a minute, then the squirrel moved away, the doors closed, and it enjoyed its snack."
Watch a video about Thalma on our YouTube channel.
David, Safety Officer
Currently watching: The Good Doctor and The Flash
David has a nickname of "snack safety officer" because for years he has had snacks available for staff and teen patrons to enjoy. He also has a second full-time job as a special-ed teacher.
"I enjoy coming to work every day because I work with the greatest staff in the world. I enjoy that I get to build wonderful relationships with staff and patrons, and our safety team feels like a family."