A New Library in a New Phase
February 28, 2022 by Richard Kong in News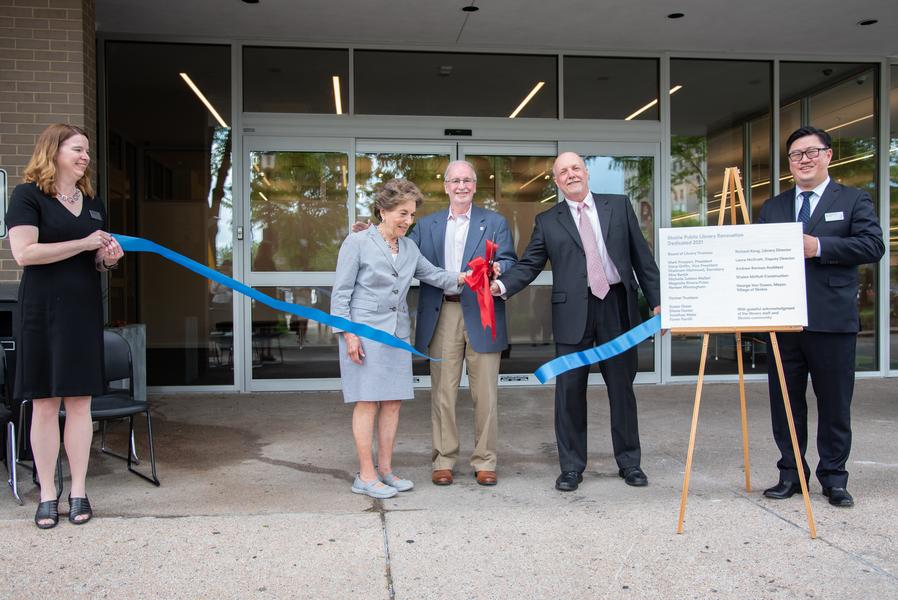 ***Update 2/28/2022:
Because the village and state have lifted the indoor mask mandate, we are recommending, but not requiring, that people wear masks inside the library. Masks are still required on the bookmobile under the current federal mandate. Learn more about what to expect when you visit.
If you haven't already visited your new library, we invite you to come by and experience it for yourself! We think you'll be surprised, delighted, and as proud as we are.
On June 4 we held a small dedication ceremony outside the library, where elected officials, community leaders, library trustees, and the renovation project team gathered to celebrate the completion of the renovation. In a year fraught with global challenges, it is remarkable that we were able to finish this incredible transformation of our public spaces on time and under budget. I am very grateful to the Skokie community for your patience and continued support through all of the changes.