Great Graphic Novels
September 20, 2018 by Skokie Staff in Books, Movies, and More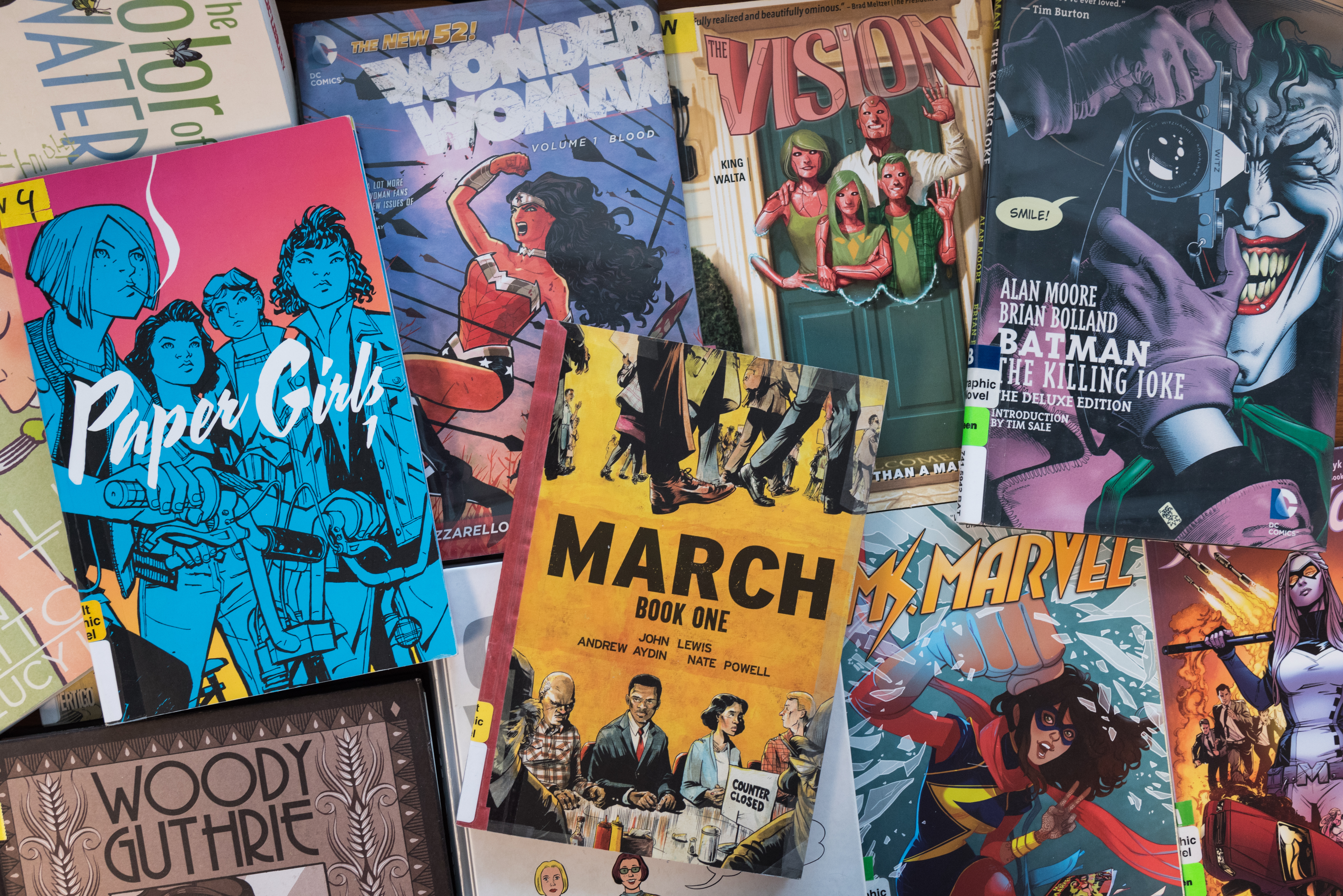 What is a graphic novel? A graphic novel is essentially a book-length comic—or as graphic novelist Art Spiegelman once described them: "a long and ambitious comic book that needs a bookmark."
The term refers to a format, not a genre. Even though a novel is typically a work of fiction, in the case of graphic novels the term is applied loosely. Some graphic novels are indeed works of fiction, while some are based on historical events or the author's own life experiences.
Graphic novels come in all shapes and sizes and in a variety of genres. These books can be educational and informative or they can be fun, like the superhero, sci-fi, and mystery genres.
While the exact origin of graphic novels is debated, the term was first used in the 1960s. It gained wider usage with the publication of Will Eisner's A Contract with God in 1978. In 1992, Art Spiegelman's Maus: A Survivor's Tale, which relates the Nazi holocaust experiences of the author's father, was the first graphic novel to win a Pulitzer Prize. This recognition helped elevate the format in the eyes of once-skeptical critics.
Over the years, graphic novels have steadily gained respect as literary works as well. In fact, Britain's prestigious literary award, The Man Booker Prize, made headlines in 2018 when it announced that a graphic novel had made its longlist for the first time in its 50-year history.
If you're interested in reading a graphic novel for the first time, or have read dozens, or hundreds, Skokie Public Library has many great titles to choose from.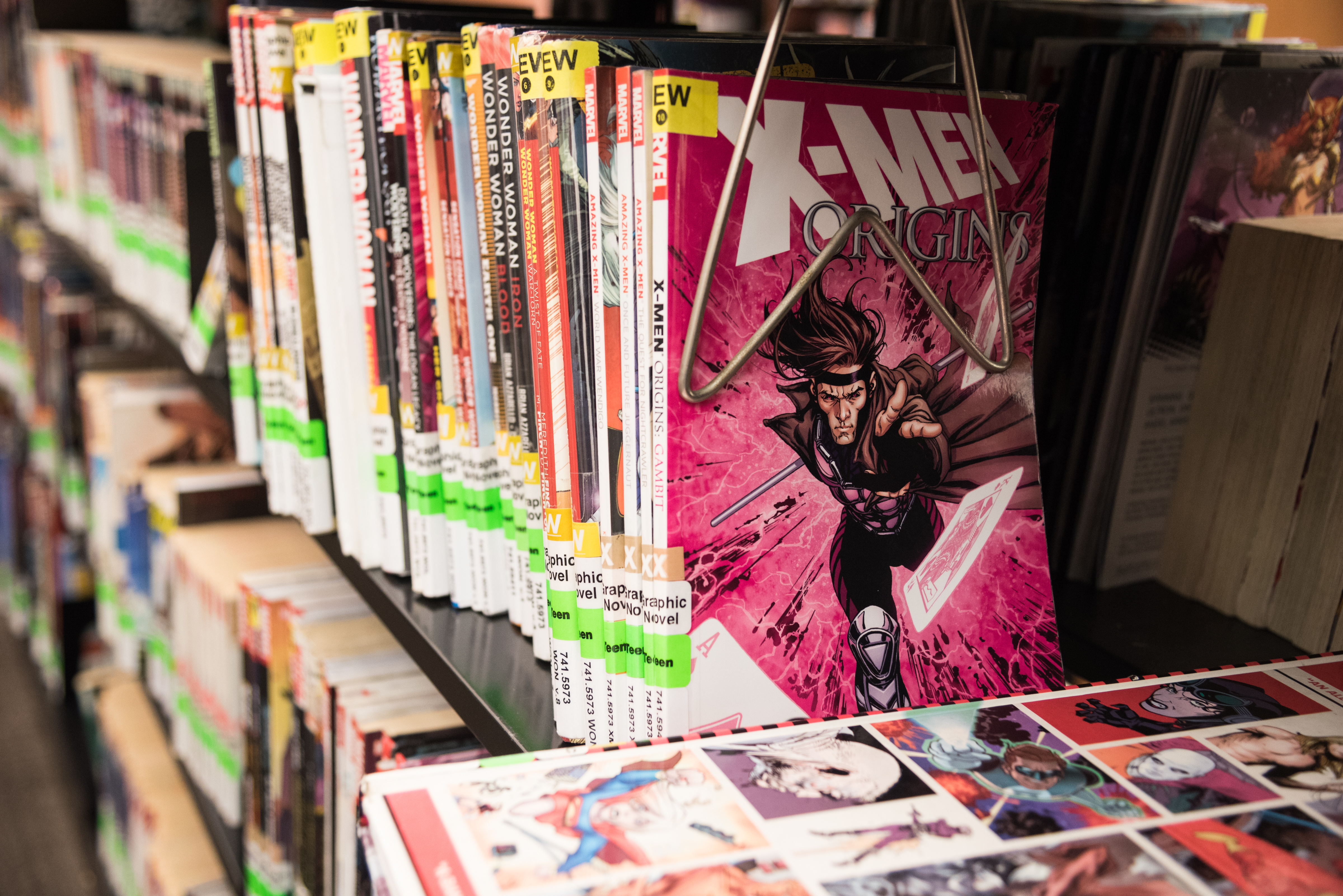 Here are a few of the major graphic novel genres you'll find at Skokie Public Library:

Manga
Manga are Japanese comics that follow a particular style and have a long history in Japanese culture. Some notable titles include the Akira series by Katsuhiro Otomo and Akira Toriyama's Dragon Ball.

Personal/Historical
Historical events are represented in the form too. Gene Luen Yang's two-book series Boxers and Saints is set against the backdrop of the Boxer Rebellion in China. Personal histories are also a common subject. Acclaimed books such as Persepolis, by Marjane Satrapi and Blankets by Craig Thompson are a good place to start for readers who prefer reality over fantasy.

Superhero
Superhero comics are one of the oldest types of comic books and their popularity as graphic novels is well established. Frank Miller's Batman: The Dark Knight Returns and Alan Moore and Dave Gibbons' The Watchmen are modern classics and titles such as Black Panther show some of the diversity found in the genre.

Fantasy/Horror
Comics are a great place to test a reader's perception of reality. "Horrific" and "fantastical" are certainly adjectives that could be used to describe the graphic novels Black Hole by Charles Burns and The Sandman by Neil Gaiman.

Crime/Mystery
Crime, mystery horror, and suspense also have a long history in the comics art from, including recent surprise bestseller My Favorite Thing is Monsters by Chicago artists Emil Ferris.
Reading Lists
Check out these reading lists created by library staff:
Graphic Novel Series with Literary Protagonists
Graphic Gals
Graphic Memoirs
Learning History Through Graphic Novels
Conflict and Harmony in the Middle East through Graphic Novels
2017 Staff Picks: Graphic Novels