Gene Luen Yang: Building Bridges with Comics
March 3, 2017 by Skokie Staff in Events and Programs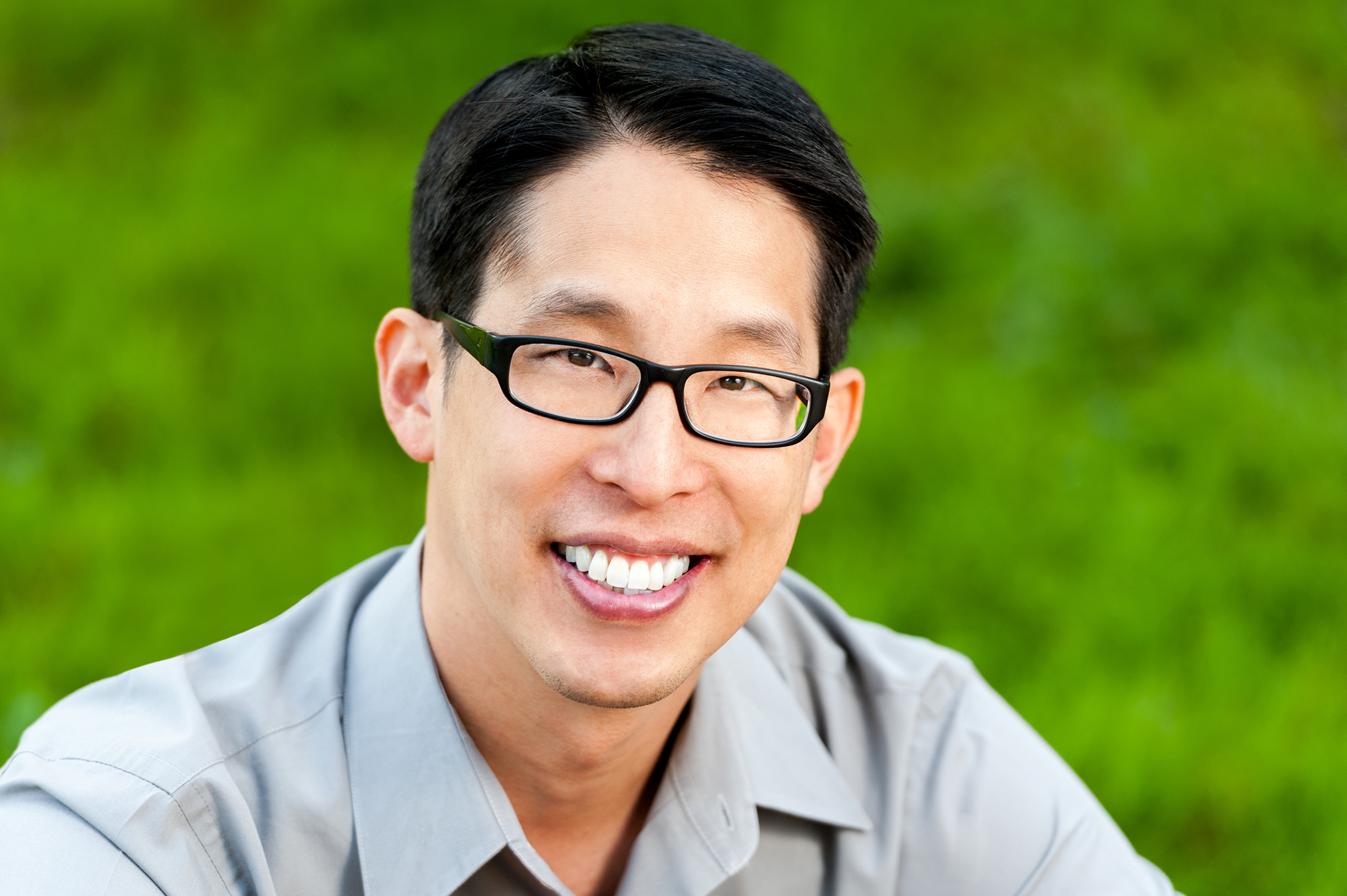 It wasn't too long ago that comic books were thought to contribute to the delinquency of minors. At best they were seen as junk food for the mind. But today, comics and graphic novels are considered an art form, and many educators value them as an important teaching tool. Gene Luen Yang's 2006 graphic novel, American Born Chinese, is an excellent example of how art can educate people of all ages and bridge cultural divides.
American Born Chinese
American Born Chinese is a full-length, full-color graphic novel that weaves three separate storylines together to teach a valuable lesson. It begins with the ancient Chinese fable of the Monkey King, followed by the story of Jin Wang—who feels like an outsider as the only Chinese-American student in his new school, and a third story about Chin-Kee who is an over-the-top caricature of numerous offensive Chinese stereotypes. The three stories come together with an unexpected twist that won't be revealed here—you'll have to discover it for yourself— but the moral is: be what you are. It's an important lesson for all of us but especially for first generation children of immigrants who must navigate the differences between their own American experiences and those of their parents.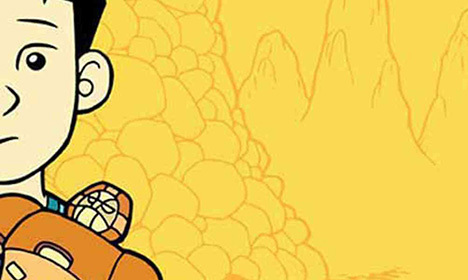 Coming Together
The 2017 Coming Together in Skokie and Niles Township program celebrates the contributions of Chinese and Chinese-Americans to our collective culture. Yang was chosen as a featured author for this year's event. He is highly regarded as an artist and educator and is a National Ambassador for Young People's Literature for the Library of Congress. He combines his unique perspective with expertly drawn multi-panel strips to create compelling, impactful stories.
It's not surprising that Yang creates educational graphic novels like American Born Chinese. He spent the better part of two decades as a computer science teacher and currently teaches a writing course as a part of Hamline University's MFA program. More recently he completed the two-volume Boxers and Saints series which is a work of historical fiction set against the backdrop of the Boxer Rebellion in China at the turn of the 20th century.
Reading Without Walls
As a National Ambassador for Young People's Literature, Yang issued the Reading Without Walls challenge. To participate, readers have the choice of meeting one of three criteria:
Read a book about a character who doesn't look like you or live like you.
Read a book about a topic you don't know much about.
Read a book in a format that you don't normally read for fun. This might be a chapter book, a graphic novel, a book in verse, a picture book, or a hybrid book.
Reading a book that covers all of the above is greatly encouraged. Once the challenge has been completed, Yang asks participants to snap a photo of themselves with the book (or just the book by itself) and post it on social media with the hashtag #ReadingWithoutWalls. It's a fun way to read and learn and we encourage our patrons to take the challenge as well.
Learn More
Visit our American Born Chinese exhibit wall opposite the central staircase on the first floor of the library, and check out a copy of the book while you're there. Don't miss An Evening with Gene Luen Yang, Monday, March 13th, 7 pm at the Holiday Inn Chicago North Shore. Registration is required for this free event and it is expected to fill up, so register now.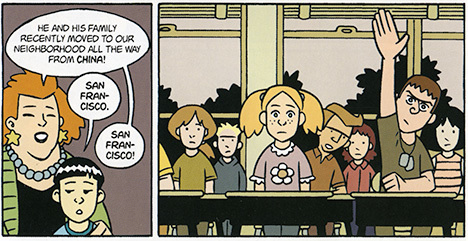 Awards and Recognition for American Born Chinese
Finalist for the 2006 National Book Awards in the category of Young People's Literature
Winner of the 2007 Michael L. Printz Award
Winner of the 2007 Eisner Award for Best Graphic Album
2016 Recipient of the MacArthur Fellowship "Genius Grant"
Michael Printz Award for Excellence in Young Adult Literature, American Library Association