​BOOMbox Energy
May 26, 2017 by Amy Holcomb in BOOMbox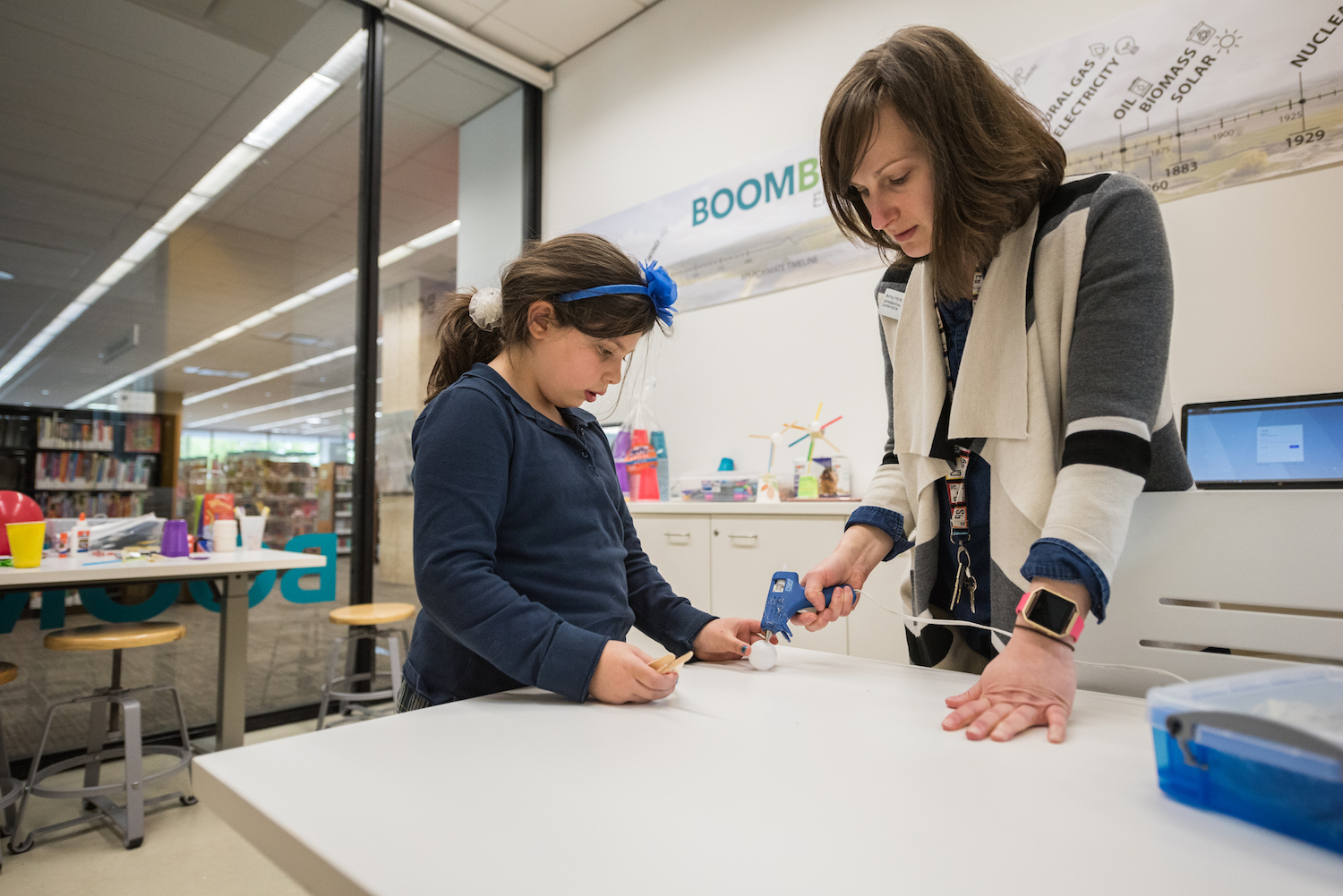 Join us in the BOOMbox through August 20, 2017 as we work together to gain a better understanding of how humans have used energy over the course of history. We will explore different energy-related subjects and answer questions, such as: What were the first machines humans built to transfer energy? How did we learn to harness the power of the elements to do our work for us? What energy advancements have been made with water, wind, solar, and fossil fuels? Where will these new advancements take us in the future?
We will also be highlighting some of our favorite circuitry resources like MakeyMakey and Arduino kits plus new tools and resources. Learning in the BOOMbox is hands on, so join us as we explore and experiment.
Thinking About Energy
Here are some questions you can ask yourself about energy-related topics:
What are "simple machines" and how are they used?
What can I do to keep green and live sustainably?
What renewable energy sources do I use every day?
What nonrenewable energy sources do I use every day?
Schedule
Over the course of the 15-week program we will be examining all forms of energy and how we use it to power everything for windmills to smart phones.
Human (weeks 1-3)
Wind (weeks 4-6)
Coal (weeks 6-7)
Water - Weeks 7-9
Natural Gas (weeks 8-9) discussions during micro workshops
Water - Weeks 7-9
Electricity - Weeks 10-13
Biomass - Week 12
Solar - Week 13
Oil - Week 14
Nuclear - Week 15


Drop in Times
Ages 6 and up. Families welcome. Children younger than 8 must be accompanied by an adult.
Monday, 3–8 pm
Tuesday, 3:30–6:30 pm
Wednesday, 3–8 pm
Thursday, 3:30–6:30 pm
Saturday, 1–5:30 pm
Sunday, 1–5:30 pm
Micro Workshops
During drop-in, attend a micro workshop for guided exploration on selected topics.
Mondays, 4:30 pm
Wednesdays, 6:30 pm

Learn More
A Guide to the Energy of the Earth - This TED Ed video is a great resource for learning about the planet's natural energy.
Climate Kids: NASA's Eyes on the Earth - NASA gives a kid-friendly guided tour to answer some of energy's biggest questions.
What is Energy? - The US Energy Information Administration answers this question and also provides a short-term outlook on energy use.
An Island without Oil - This short video highlights the success of Danish island Samso in their bid to switch entirely to renewable energy over a ten year period.