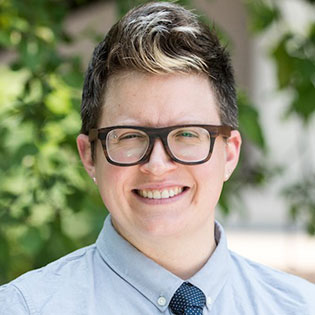 Vanessa Rosenbaum
Visual Design Supervisor
Communications and Multimedia Engagement
Blog Posts
Signs, Signs, Everywhere are Signs
Our visual design supervisor reviews the strategies and ideas behind the signage throughout the library.
Keep reading
---
Read to the Rhythm: Sonic Wall
When we imagined a fun, new way for patrons to think about rhythm, it could only be a sound exhibit.
Keep reading
---
View all blog posts
Lists
Thinking and Feeling, and Thinking about Feeling
I don't watch funny movies. I don't read mindlessly. I don't like pop music. What I do like is a lot of drama and self-help books and really feeling my feelings; they are my closest friends. These books (and a CD) have helped me make sense of said friends.
View list
---