A Note from the Director
November 22, 2016 by Richard Kong in News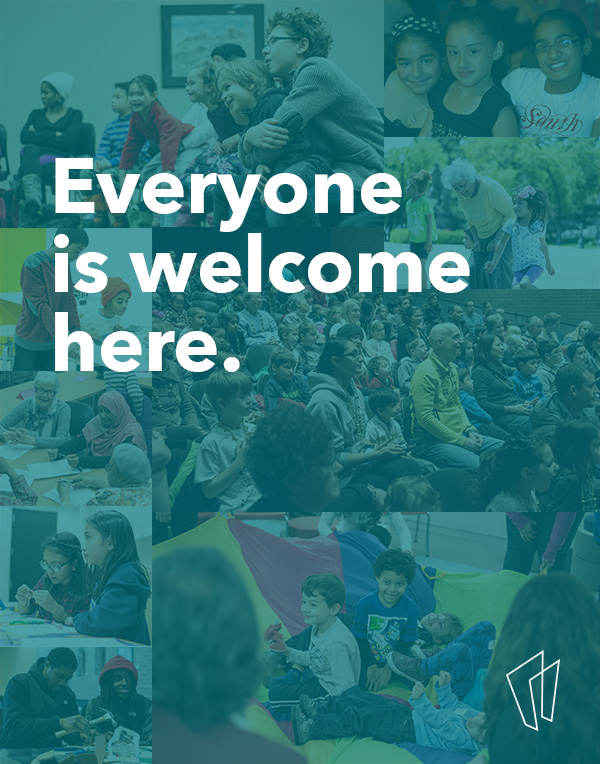 One of the best aspects of being the new director of this library is meeting people from our community and listening to them explain how much they love the library. Whenever this happens, it warms my heart, but I am also reminded that our library, like any public library, is only as strong as the support it receives from its community.
Our vision statement speaks to our hope that the library can be the "heart of a vibrant village." But we believe that our community is the very heart of the library. The work of our library, through its collections, programs, services, and partnerships, is fundamentally shaped and strengthened by the diversity of our community.
For those who may feel fearful or unwelcome in our current social climate, I am writing to affirm the library's unwavering commitment to maintaining an inclusive environment that serves and welcomes all people. We are deeply concerned about those in our community and beyond who may experience acts of discrimination, harassment, or violence based on their race, sex, sexual orientation, gender identity, ethnicity, national origin, disability, political views, class, or religious beliefs.
The library will not condone any type of behavior that perpetuates bigotry, stereotyping, or racism. Anyone who experiences or witnesses such behavior at the library should notify our staff immediately so that we can take appropriate steps to address the situation.
We open our doors daily to offer a safe refuge where people of all ages, backgrounds, and cultures can find a caring and supportive environment within which to engage in lifelong learning and discovery.
Everyone is welcome here.

-- Richard Kong, *EMAIL*