BOOMbox: Architecture
June 28, 2016 by Amy Holcomb in BOOMbox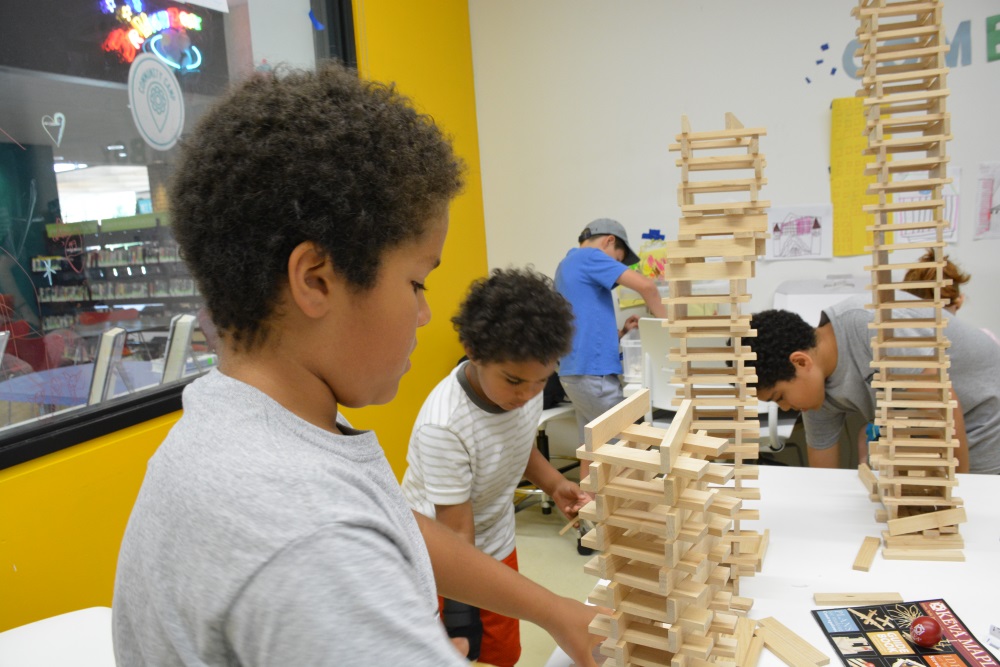 Through August 21, we're jumping into the wonderful world of architecture. Explore planning, designing, and building with rotating hands-on activities and experiments during drop-in hours, Saturday-Thursday. We've equipped the BOOMbox with lots of supplies, from boxes and other recyclables to LEGO Architecture Studio Kits and KEVA Planks. Design and make a structure with everyday materials to take home, or use the BOOMbox's supply kits to leave your creation to inspire others.
Weekly micro workshops are back. On Monday's, learn about key elements of design like scale and color theory. On Wednesdays, we'll examine historical wonders that shaped civilizations like pyramids and Neolithic rock structures.
In addition to lots of drop-in hours, we're offering a monthly Architecture Walking Tour in the community. Starting at the Radmacher Gallery in the library, explore Skokie's architectural history by visiting unique landmarks on this walking tour. We also have an internal, first floor scavenger hunt available in the BOOMbox to learn more about the library building. See the events calendar for all BOOMbox: Architecture programs and classes.