Subscribe to Our Podcast: Your Family, Your Library
April 24, 2023 by Amber Hayes in Around the Library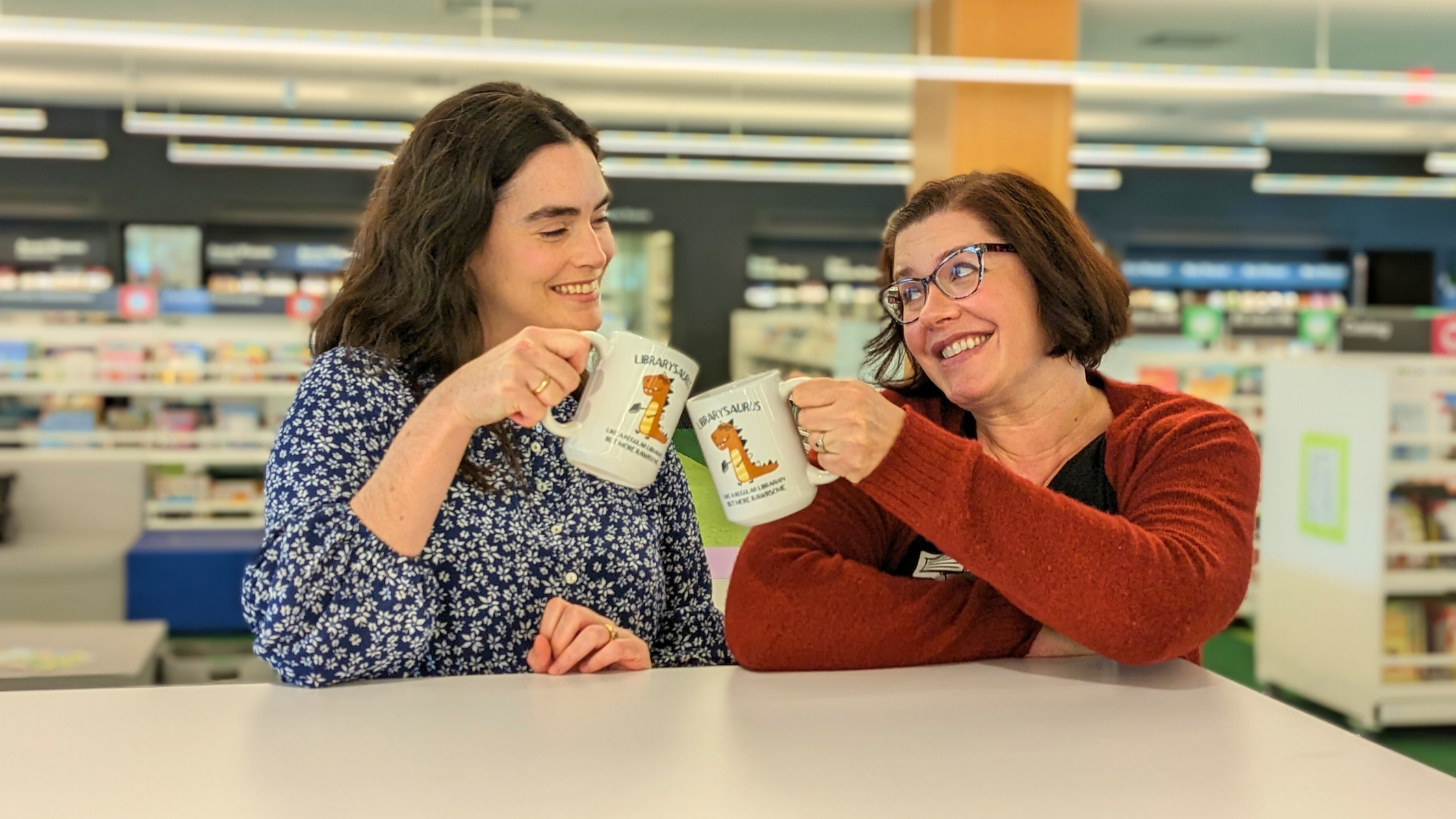 It takes a village to raise a child, and we are part of your village!
Welcome to our new monthly podcast, Your Family, Your Library, hosted by our youth librarians. If you've been to Skokie Public Library, you've seen Caitlin and Katie in the Kids room. More important than being stellar youth librarians, they are also parents trying to get through each day as they navigate new milestones and parenting quirks.
Caitlin is the mom of Desi (12) and Haven (8), both of whom have starred in the library's STEAM Engines video series. Caitlin and her husband Devin live in Skokie and enjoy discovering all the family-friendly activities Skokie has to offer!
In addition to being a part of our youth team, Katie is a mom to Orson (8) and Edwin (5). She keeps busy by homeschooling her oldest son, spending quality time with her family, and biking with her husband, Mike.
From their unique perspectives, Caitlin and Katie chat about their experiences and recommend library resources for parents and caregivers looking for support.
Find us on your favorite podcatcher or download the first episode on our website.