Serving Our Early Childhood Community
March 2, 2023 by Holly Jin in Around the Library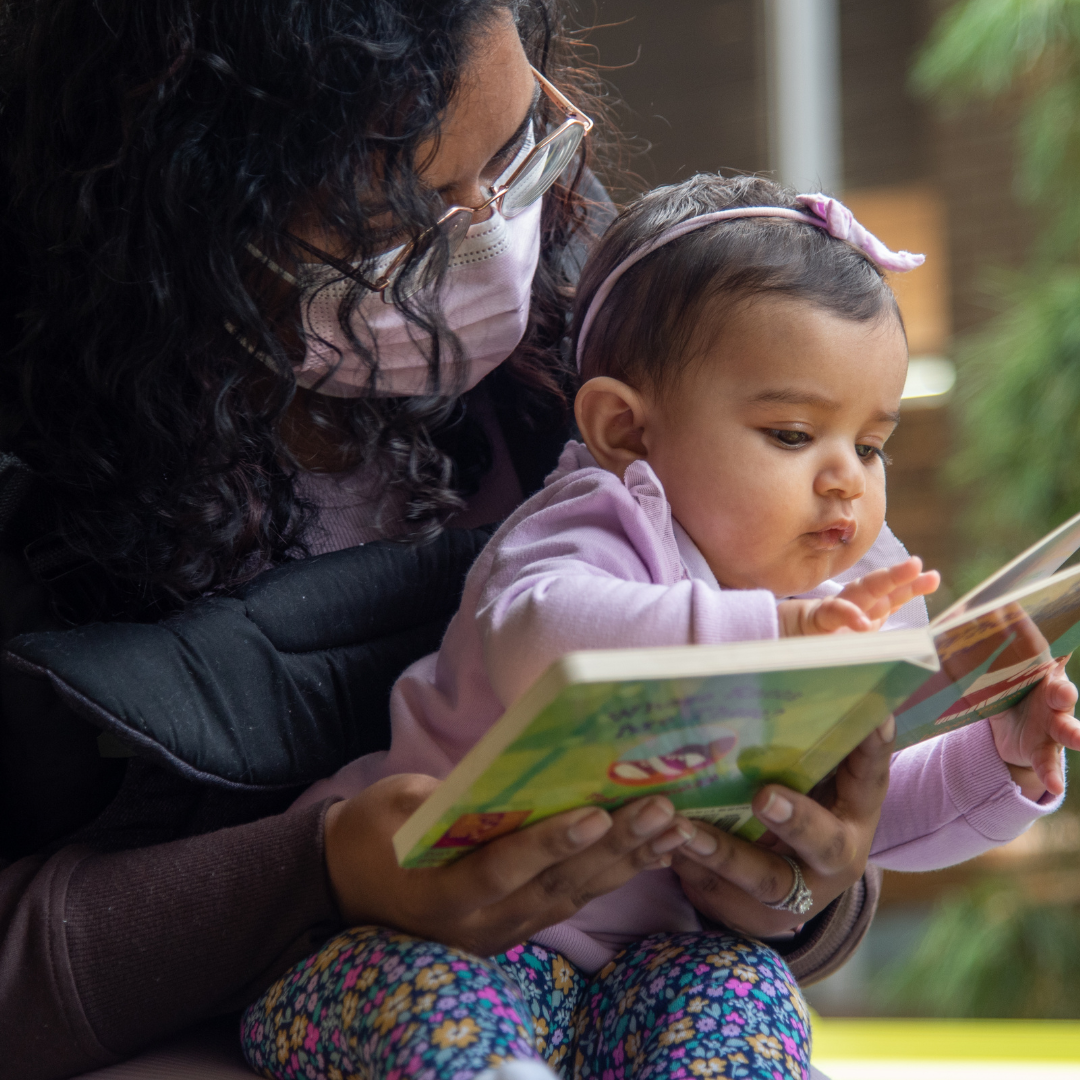 Building early literacy skills among young children has always been one of the important ways public libraries serve their communities. All of our staff who work in Kids take part in this mission—and Holly and Laura, Community Engagement staff, coordinate the ways we take that mission outside our building.
Serving Families
Holly and Laura often share early literacy tips with caregivers at family literacy nights. They also host occasional family engagement events at the library in conjunction with specific schools or programs. We also encourage early literacy by preparing specialized book lists for parent support groups and donating withdrawn books to schools, the park district's little free libraries, and the Niles Township Food Pantry.
Serving Our Early Childhood Teachers
We prepare about 120 bags of books and related materials each year for early childhood centers based on themes the teachers request.
Last April, we held an interactive workshop on storytime engagement strategies for 18 local early childhood teachers. The workshop helped them become more confident in creating engaging and age-appropriate storytimes, and we hope this pilot can be expanded over time to reach more teachers and childcare providers.
To further engage with educators, Laura writes a monthly email for about 300 teachers alerting them to topical or seasonal resources for their classrooms and providing other early literacy tips. And because we are aware of great new books being published for kids, we share that awareness with teachers through periodic book talks. The bookmobile also makes special stops at early childhood centers when feasible.
Serving Young Children Directly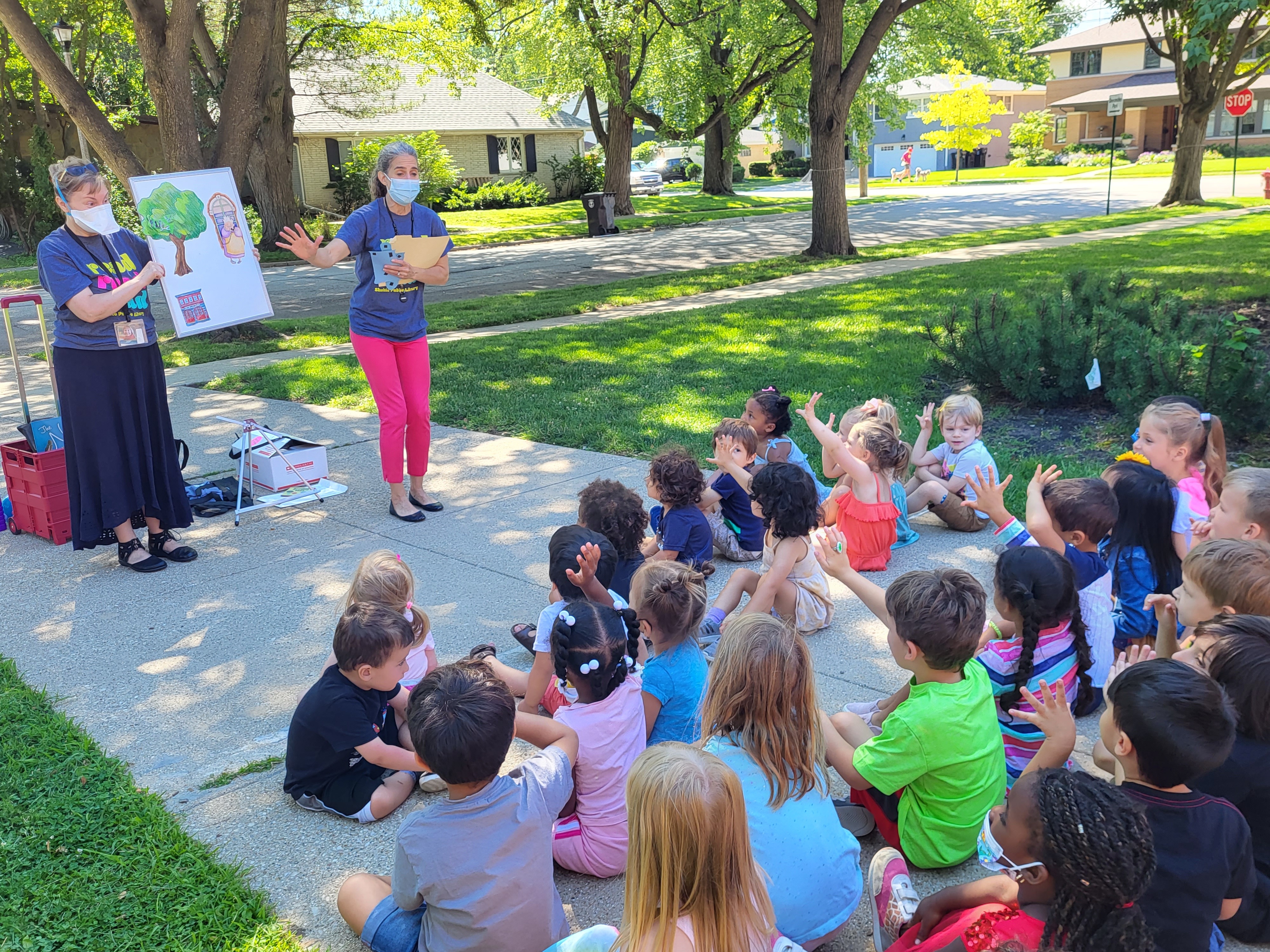 We visit early childhood centers between 15 and 25 times a year, and library staff lead storytimes, preschool puppet playtime, dance parties, early math storytimes, and more!
Learn more about our resources for early childhood teachers.