A Family's Crafting Journey in the Library
January 7, 2022 by Amber Hayes in Around the Library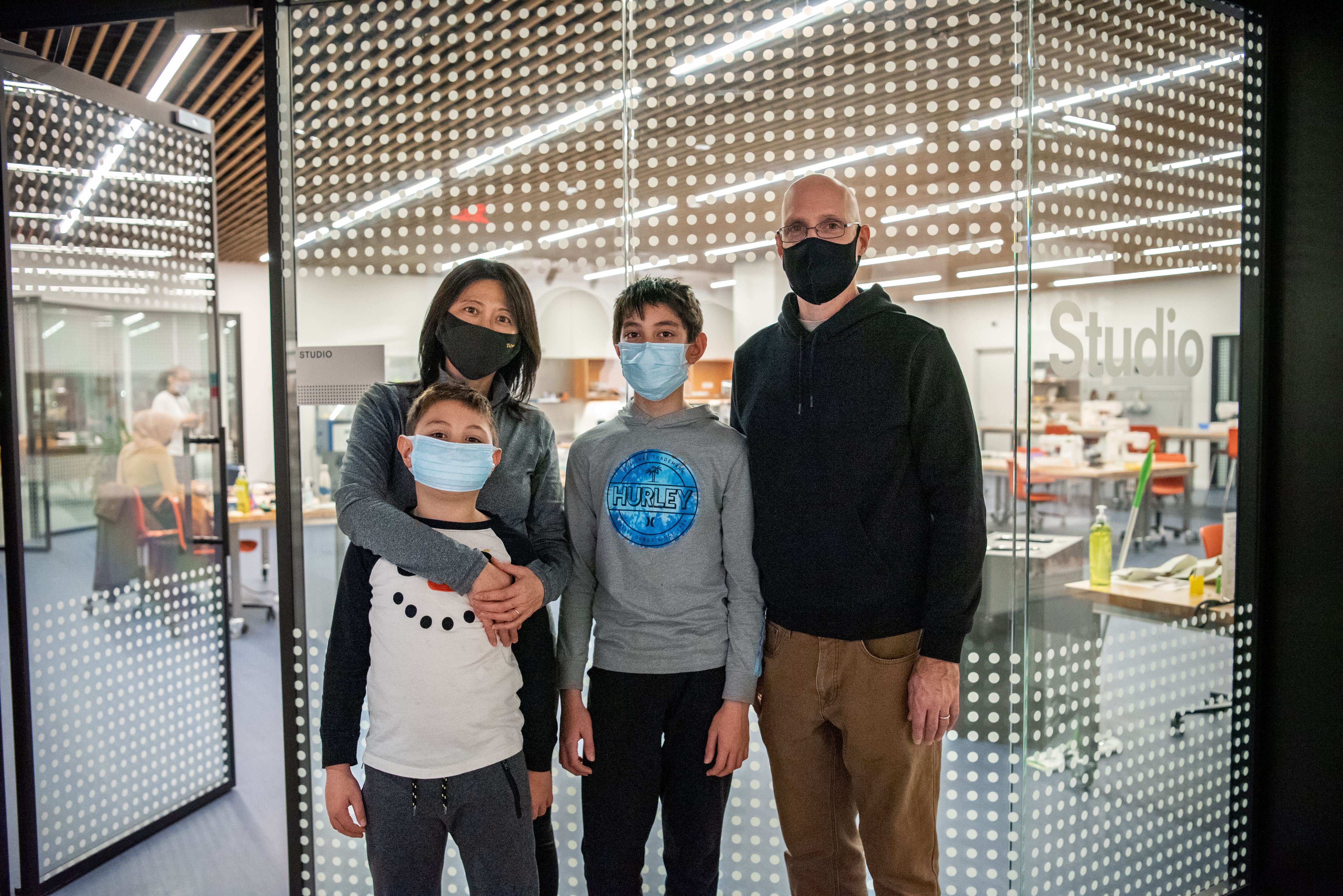 It was a December Monday after school, and the sun had already started setting by the time Hank, Meng-Jia, Henry, and Matthew arrived at the library. People visit the library for many reasons. Some come to browse for something new, others to chat with fellow English language learners, and others to study for a test, learn a new skill, or attend a book discussion. It's not every day that someone returns to the space that allowed him to make something very important: a Halloween costume.

But the Studio inspires Henry. At age 12, Henry had an idea after discovering that his dream Halloween costume was far too expensive to buy on Etsy: he'd make it instead. The Studio was the best place to get started. He'd only sewn a little before deciding to create his costume from scratch. Our experiential learning lead Jimmy taught him a few stitches years ago in the BOOMbox, and he had made a pillowcase in school. When he brought his idea to Studio staff, they helped him simplify the project and guided him along the way.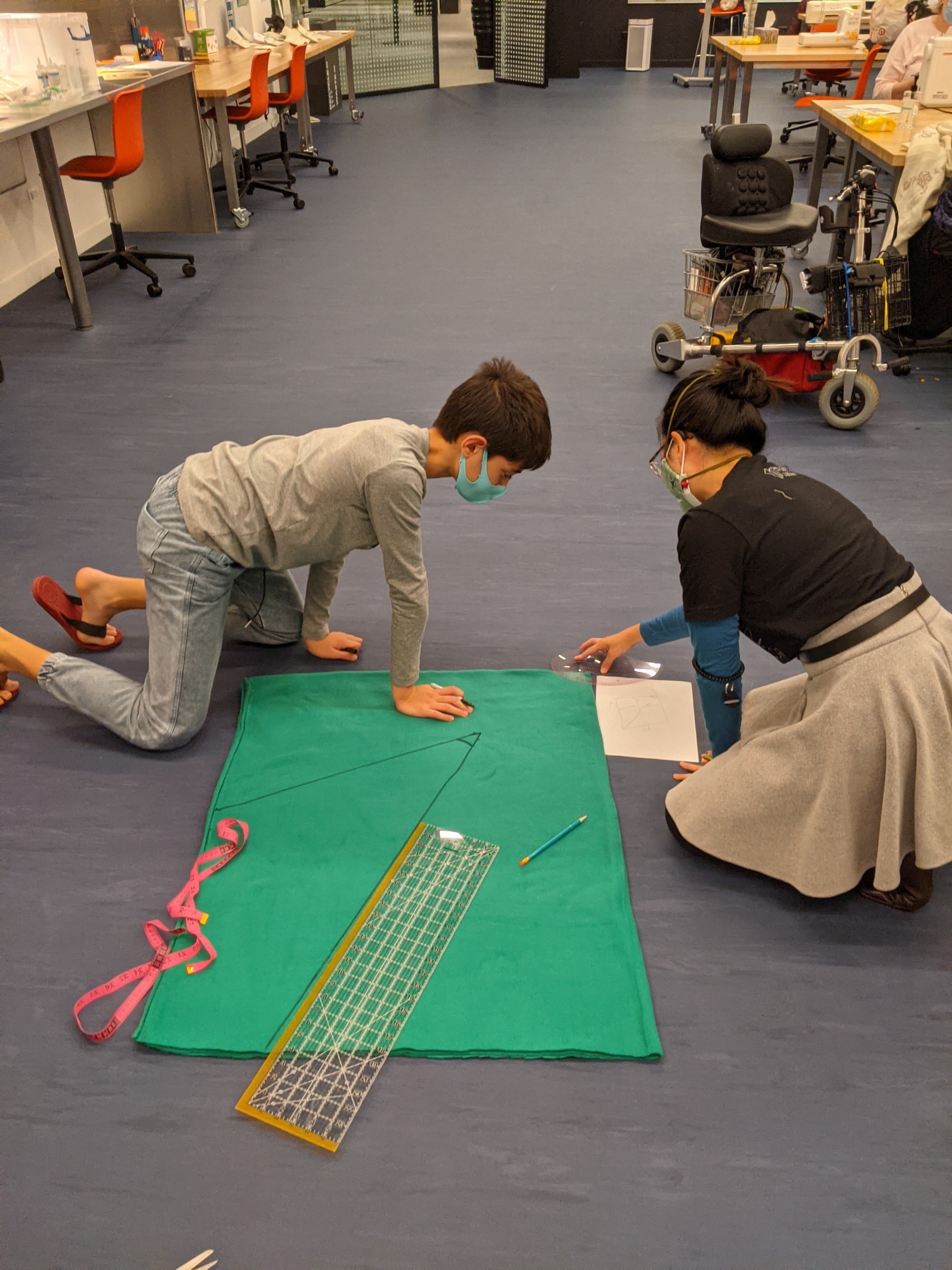 Hank, Henry's dad, said Jimmy had been very patient in teaching Henry the rudiments of sewing years ago. It was a great experience to have experiential learning specialist Michelle help Henry take his costume to the next level. After multiple trips to the library, Henry was able to create his costume: Ralsei from the pixelated role-playing game (RPG) DELTARUNE. On Halloween night, someone recognized his costume character immediately and gave him extra candy for his hard work!
Henry's family has been coming to the library for years, and they know their way around the Studio. Matthew, Henry's nine-year-old brother, enjoys making origami with his mom, Meng-Jia, who grew up doing it in Taipei, Taiwan. Tonight, while Henry learns about the laser engraver and all the possible projects he can make with the 3D printers, Matthew is making paper cranes, stars, and envelopes with orange and brown paper at the Studio tables. Meng-Jia is Matthew's coach in this activity; she uses her hands to guide him along the way but never keeps him from facing the challenges of origami himself.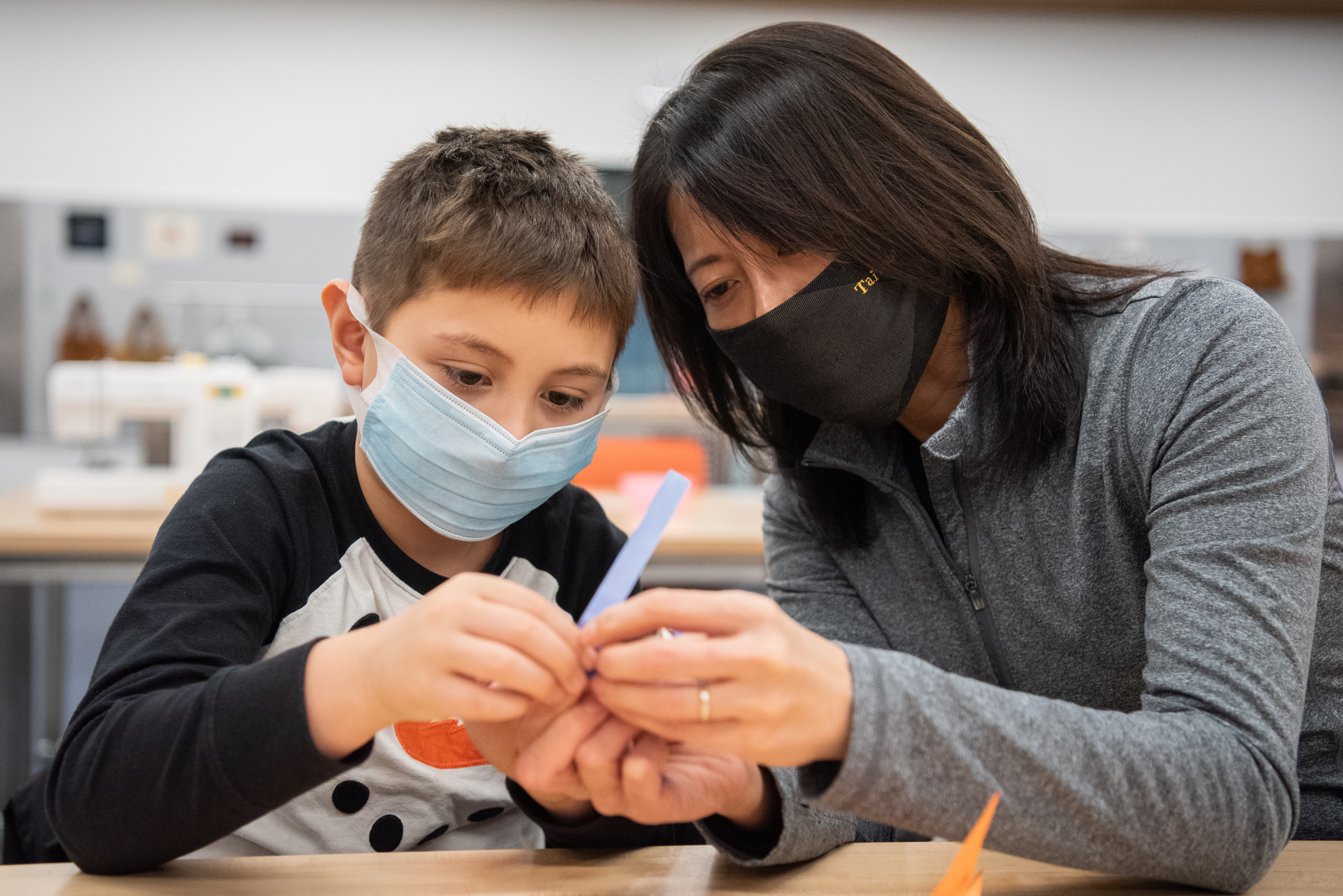 While Henry says he is "sort of" graduating from the BOOMbox to the Studio, Matthew sees the two spaces differently. While the BOOMbox "gives you ideas [for projects] already," the Studio has far more possibilities that require a bit more self-direction. But Matthew, who used the Studio to make a triangle pillow with his brother's costume scraps, says "Ask for someone who works here [in the Studio] if you need help. That's really the best thing you can do."
You can see how proud Hank is of his children as he watches while they work on their separate projects. Having opportunities to learn in spaces like the Studio and the BOOMbox "gave [Henry and Matthew] a love for the library." As for the Studio being there for Henry in his time of Halloween need, it was "the rescue they needed."