Coping during COVID-19: A Message for Parents
July 7, 2020 by Skokie Staff Youth Services in COVID-19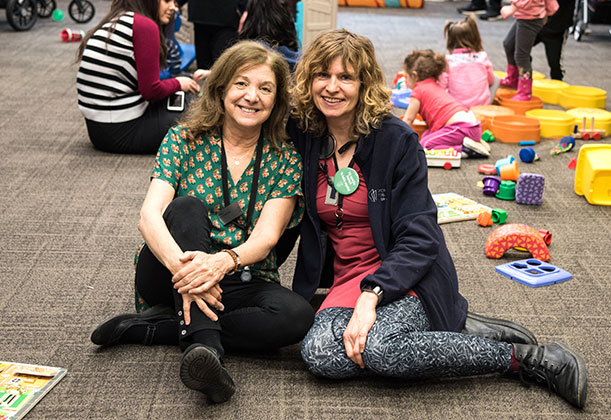 We know how hard this is. Parenting is full of challenges in the best of times. Parenting has turned into a whole new ball game. You've been dealing with changes in your routines that you never could have imagined, with less access to support from schools, community organizations, and caregivers outside the family. Things are starting to open up, but you're still having to reinvent parenthood on the fly, and while that can lead to new discoveries and activities, it also requires a lot of energy, more energy than many of us have right now. You're making decisions about what is safe and what isn't safe to do, and sometimes being at odds with friends and family. And underlying this new, strange scenario is the constant worry about your family's health.

We know it's difficult for kids as well. Loss of routines, of beloved teachers and classmates, contact with friends, community gathering places like libraries, playgrounds, and parks. All of these can contribute to fears, uncertainties, and frustrations that young children may have a hard time articulating.
We want you to know we're here to help. We've been working every day to provide you with new at-home activities, online events, and resources to help you and your kids stay active, feel connected, and maybe learn a few new things, too.
And we're here to help you with those feelings of loss and frustration that we're all experiencing from time to time right now.
We've created four lists of books for young children and parents to read together that we hope will help to provide comfort, fun, and opportunities for sharing thoughts and feelings together.
And here is a video from educational psychologist Susan Linn, demonstrating some ways to talk, and listen, to children experiencing difficulties during this pandemic.
Finally, we want you to know that we feel it, too. We miss seeing your faces, singing and dancing together during storytimes, having fun during our events, helping you find books, and just catching up on your lives. We can't wait until we can be together again. Until then, know that we're working every day on ways to connect with you. You can always reach us using the library's regular chat box on the lower-right corner of the pages on our website.
Wishing you peace, comfort, and health as we figure it all out together.
Mary and the youth team: Shelley, Cathy, Caitlin, Christine, Dave, Gudrun, Holly, Karen, Katie, Laura, Lorrie, Mandy, Meleesa, and Sue.