Financial Help for Small Businesses during the Pandemic
May 13, 2020 by Terry Ratoff in Business and Finance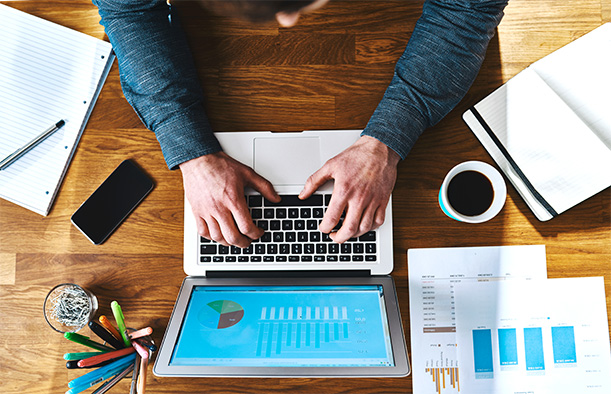 Skokie businesses are entitled to financial help during the pandemic, and the information changes quickly. It is difficult to know where to look and what to do first. Here's a brief summary of where to get started (originally published April 16 and updated July 9.)

The Village of Skokie has a special, frequently updated Resource Page for Businesses affected by COVID-19. This page includes forms and the latest information and links to local, state, and federal programs.

Curbside Pickup
The Village of Skokie supports local businesses offering curbside pickup in front of or in the public right-of-way near their store. Village regulations regarding curbside pickup have been relaxed until further notice. If you are offering curbside pickup or delivery and have not already provided information for the Village's Open for Business page, please email len.becker@Skokie.org.
Business Counseling
Small business counselors, funded by the Small Business Administration, are available to help businesses of any size free of charge. Our local North Cook and Lake Counties SCORE chapter created a Coronavirus Resource Hub, where you can sign up for remote mentoring from a SCORE business counselor and for webinars addressing the issues businesses are encountering. Illinois Small Business Development Centers (SBDCs) are also available to assist businesses seeking loans, counseling, and preparedness planning. A list of nearby Small Business Development Centers, now operating remotely, can be located here.
Library Business Resources
The library has online tools to help businesses. Find customers and competitors, take online courses to sharpen your skills, create business plans, and keep up with the latest business news. If your business is located in Skokie or is a member of the Skokie Chamber of Commerce you can apply for or renew a business library card online, and use it to access library business resources remotely.
Chamber of Commerce
The Skokie Chamber of Commerce has a list of resources available to all businesses during the pandemic and is providing free business webinars on a wide range of topics to current, past, and prospective members.
Loans and Other Financial Resources
Local, state, and federal resources are available to provide some relief, even to the smallest businesses. Many of these programs are time sensitive, so don't hesitate to apply.
CARES Act
Learn more about resources for small businesses, nonprofits, and other employers provided by the Coronavirus Aid, Relief, and Economic Security (CARES) Act passed by Congress, including the major programs and initiatives administered by the Small Business Administration, and additional tax provisions.