Financial Help for Small Businesses during the Pandemic
February 25, 2021 by Skokie Staff in COVID-19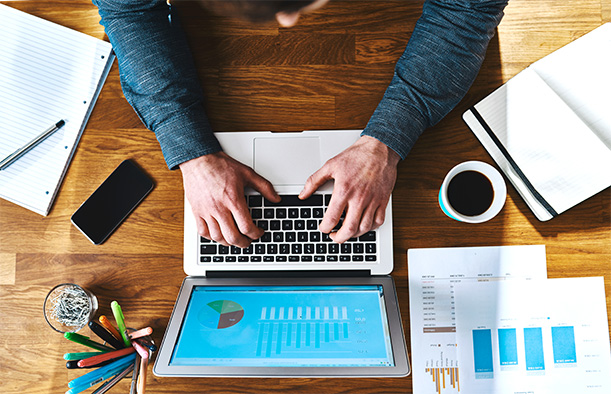 The SBA announced an initiative in earl 2021 that prioritized the smallest businesses for Paycheck Protection Program (PPP) loans.Borrowers can apply for the Paycheck Protection Program by downloading the First Draw PPP loan application or Second Draw PPP loan application and working with a participating PPP lender through the SBA Lender Match tool.

The program allows sole proprietors, independent contractors, and self-employed individuals to receive more financial support by revising the funding formula for these categories of applicants. And exclusionary restrictions on PPP access for small business owners with prior non-fraud felony convictions will be eliminated, federal student loan debt delinquency and default as disqualifiers to participating in the PPP will be eliminated, and access for noncitizen small business owners who are lawful U.S. residents is ensured by clarifying that they may use their Individual Taxpayer Identification Number (ITIN) to apply for the PPP.
Loans and Other Financial Resources
Local, state, and federal resources are available to provide some relief, even to the smallest businesses. Many of these programs are time sensitive, so don't hesitate to apply.
Business Counseling
Small business counselors, funded by the Small Business Administration, are available to help businesses of any size free of charge. Our local North Cook and Lake Counties SCORE chapter created a Coronavirus Resource Hub, where you can sign up for remote mentoring from a SCORE business counselor and for webinars addressing the issues businesses are encountering. Illinois Small Business Development Centers (SBDCs) are also available to assist businesses seeking loans, counseling, and preparedness planning. There is also a list of nearby Small Business Development Centers.
Library Business Resources
The library has online tools to help businesses. Using these resources, businesses can find customers and competitors, take online courses to sharpen your skills, create business plans, and keep up with the latest business news. If your business is located in Skokie or is a member of the Skokie Chamber of Commerce you can apply for or renew a business library card online, and use it to access library business resources remotely.
Chamber of Commerce
The Skokie Chamber of Commerce has a list of resources available to all businesses during the pandemic and is providing free business webinars on a wide range of topics to current, past, and prospective members.