Renovation Plans
September 16, 2019 by Richard Kong in News
In Palaces for the People, sociologist Eric Klinenberg argues that "the library is among the most critical forms of social infrastructure that we have." Anyone who has experienced Skokie Public Library knows how true this statement is. Our library fosters human connection, civic participation, social cohesion, and lifelong learning and discovery on a daily basis for everyone who visits.
This may explain why I love visiting local public libraries whenever I travel to a new city. I find that spending time in a public library really gives me a strong sense of the community I'm visiting. I also love to take in the architectural features and design of libraries, and I've learned that the design of a library's physical environment can really affect one's feelings, thoughts, and overall experience in that space. If a library space is cluttered, difficult to navigate, and poorly lit, you might leave the library uninspired, tired, or even frustrated. On the other hand, if a library is filled with natural light, intuitive, and spacious, you might come away feeling refreshed, welcomed, and inspired by what you can learn or create.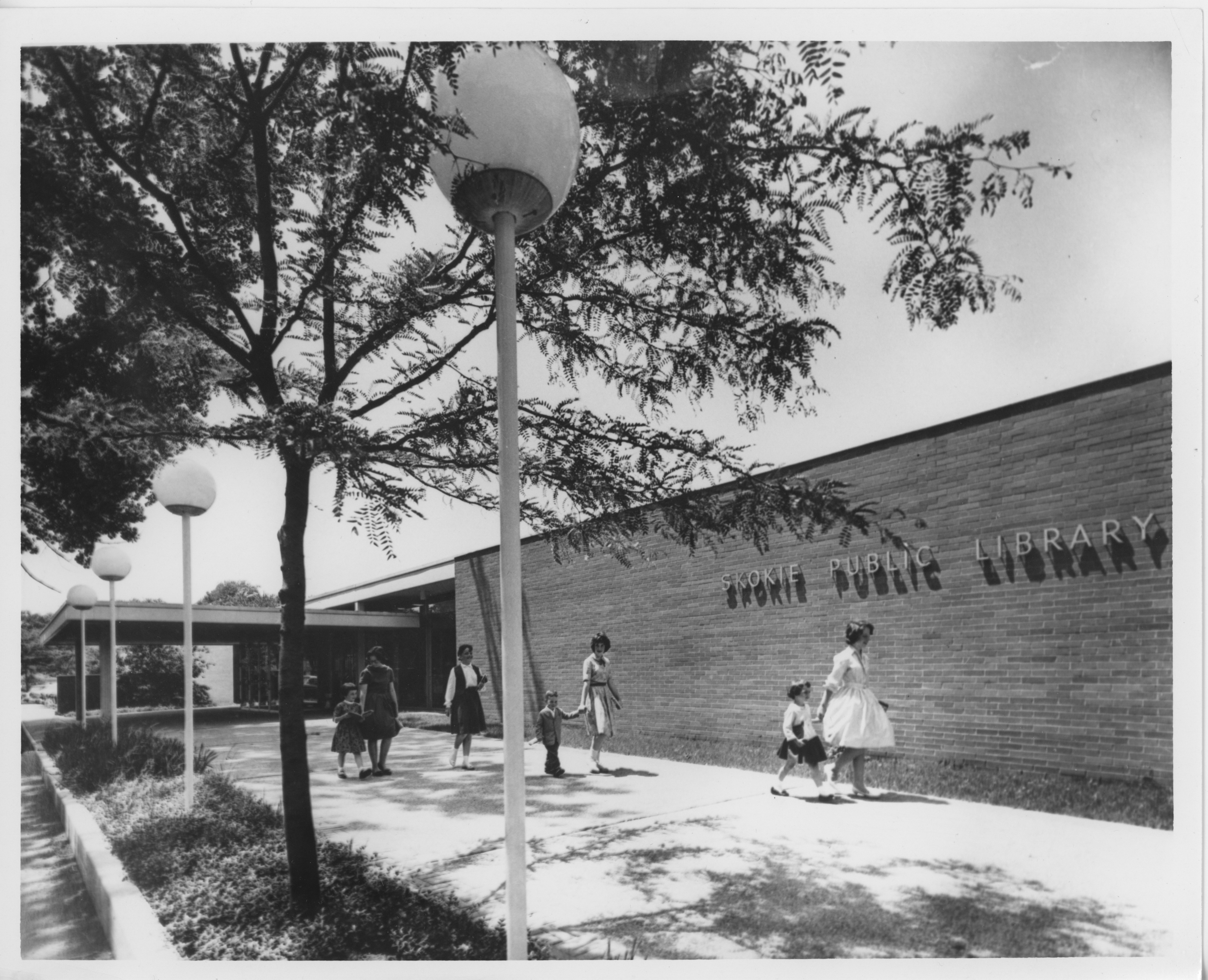 Our library, designed by the renowned architectural firm Skidmore, Owings, and Merrill in 1960, has a rich architectural history. Recognized for its design excellence by both the American Institute of Architects and the American Library Association, the library grew to what it is today with a two-story expansion in 1971 and the addition of a third story in 2001. Throughout our history, we have seen how important it is for a library to stay current and to be proactive in meeting the needs of its community through its physical spaces.

In January, we are planning to take the next steps in our library's evolution as we launch a major renovation project that will transform and upgrade all of the public spaces on the first and second floors. Not only will we create more functional and beautiful spaces for displaying our impressive collection of books and other materials, we will also enhance spaces for people to attend events, be creative, get work done, enjoy a snack or beverage, read, study, or simply relax and hang out with friends.
Be sure to visit the Renovation page on our website for more details before and during the project. You can also stop by one of our pop-up sessions where library staff will be on hand to help you get a better sense of what's happening with the renovation and answer any questions you may have.
As always, thank you for being so supportive of your local public library!
Richard Kong
Director