Five Years, Five Stars! Thank You, Skokie!
December 14, 2018 by Christie Robinson in News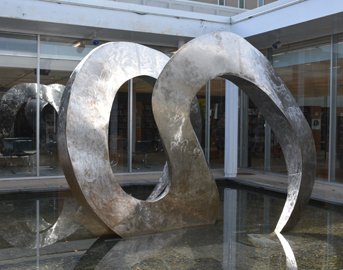 Although every public library is a star to the community it serves, only a few earn stars each year from Library Journal. We've been recognized as a five-star library this year, for the fifth year in a row. We are one of only three libraries in Illinois to be awarded five stars this year. In the whole country, only 61 libraries were awarded five stars in both 2017 and 2018.

Thank you, Skokie, for using and supporting your library! Without you, we would not be honored in this way. Why? Because the star awards are based on library performance relative to the size of the community and library budget. These five aspects of library service are compared:
Overall circulation (how many things you check out)
Circulation of electronic materials
Number of library visits
Attendance at library events
Use of public internet computers
Are these the only measures of how well a library serves its community? Of course not. It's just hard to measure and compare the meaningful human connections, the smiles, the joy we get to share and witness every day. And those are the stars we really work for.