BIG and small Things are Happening in the BOOMbox
March 14, 2015 by Amy Holcomb in BOOMbox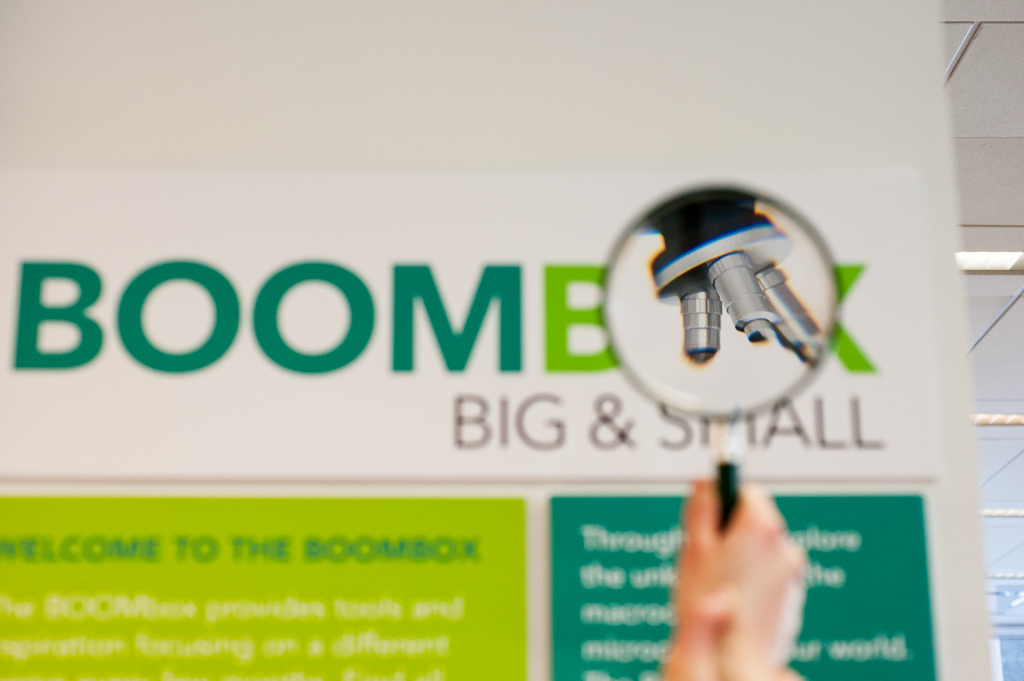 The newest iteration of the BOOMbox, Big and Small, is here! Last time we were using fabrication tools to design and make things. This time around we have tools like microscopes and telescopes that help us see really BIG things and really small things. We want you to join us and explore these unseen worlds.
You can sign up for classes in the BOOMbox for adults and youth. We had great attendance at our round of classes and are looking forward to reaching new learners each week.
We also have engaging drop-in activities for everyone, including family drop-ins (yes, you spoke up and we listened). Come try one of our digital microscopes that can take pictures and record videos. If you see something interesting, take a photo and we'll put it online for you grab later.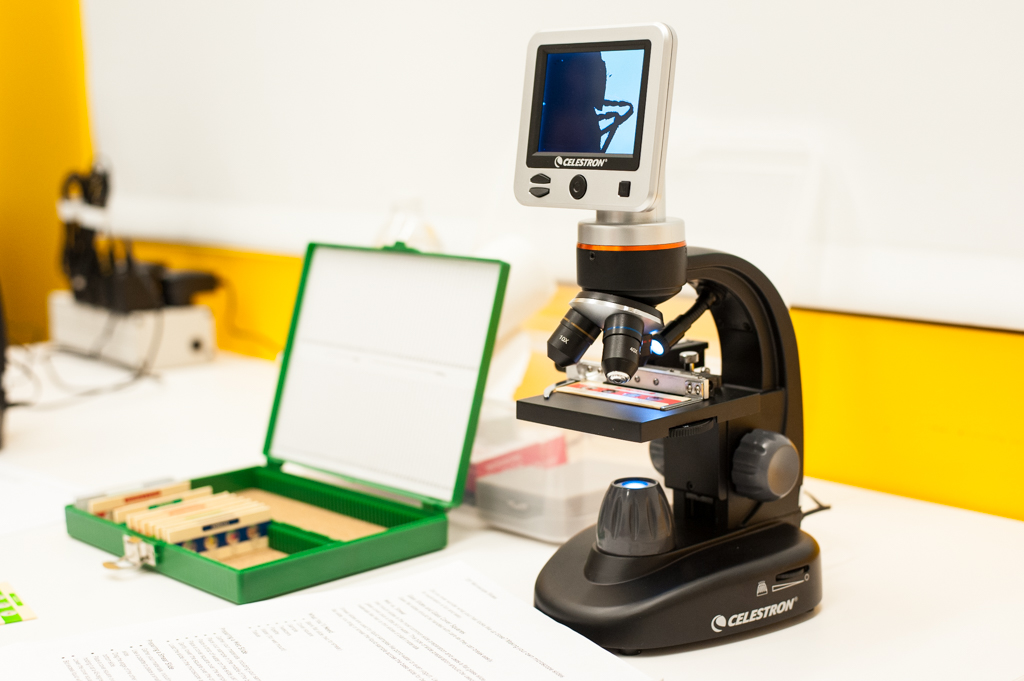 During our first drop-in session, one youth participant examined melting dirty snow with the microscope and saw some movement. We took a video of the movement for further examination. Any guesses about what's moving?
Every few weeks, we'll introduce new hands-on activities in the BOOMbox. Be on the look out for the crater creation activity. We'll learn about the Moon's surface while making a few mini craters of our own.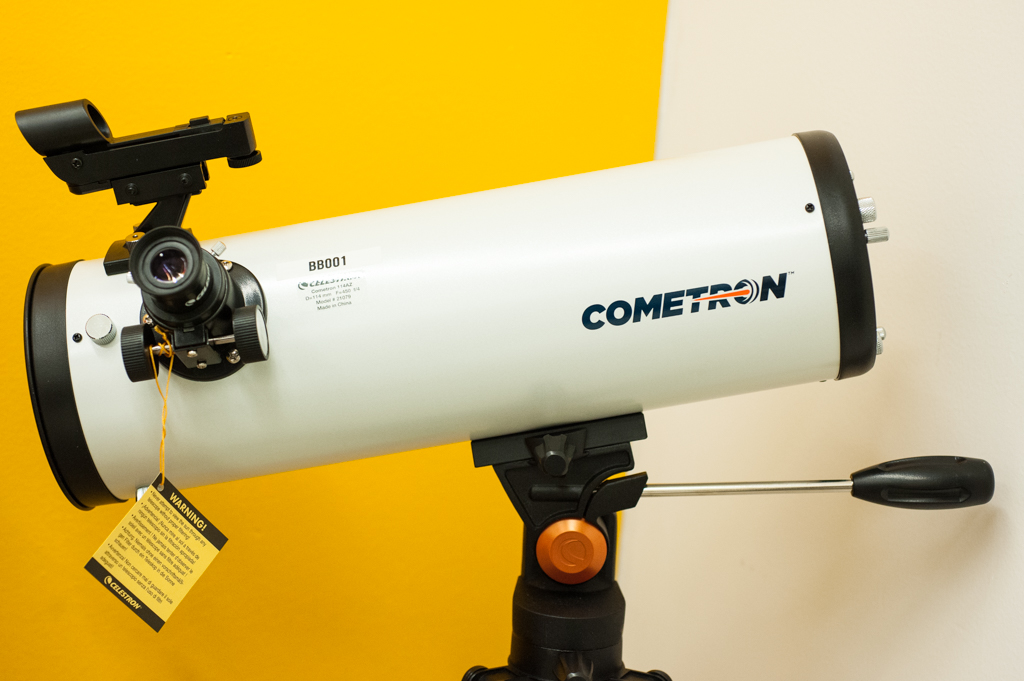 We're also taking Big and Small outside. We'll put our telescopes to work at Stargazer Nights twice a month on Monday or Wednesday evenings, weather permitting.
Start your explorations with us inside and outside the BOOMbox. We can't wait to see what you'll discover.