Hours, curbside, location, contact
Library Staff Hours
Staff are available to assist you by phone or using the chat box on our website during the following hours:
Monday-Friday, 9 am to 9 pm
Saturday, 9 am to 6 pm
Sunday, noon to 6 pm
In-Person Services
The library building is only open during limited hours for modified services during the global pandemic. Learn what to expect when you visit.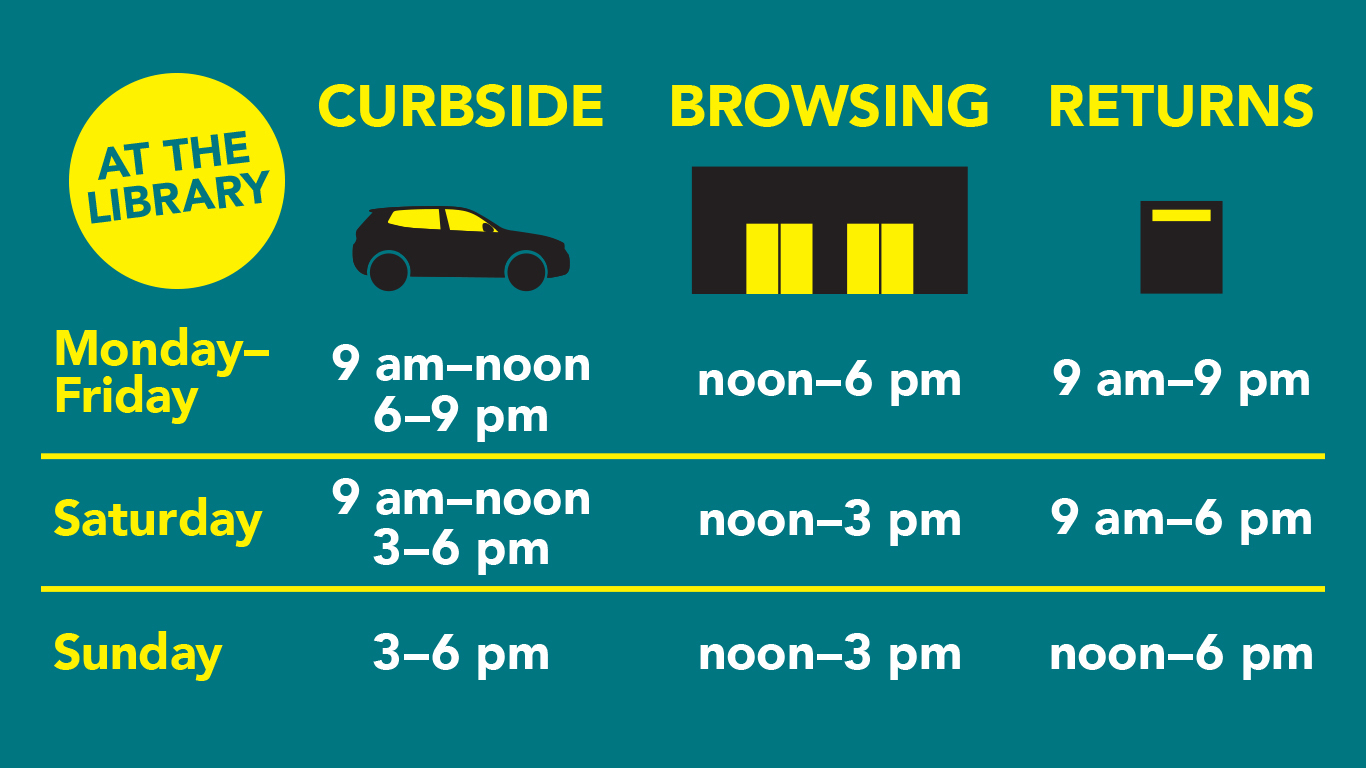 Location
We're located on Oakton Street between Gross Point Road and Lincoln Avenue, just west of Skokie Village Hall. You can get here by bus, train, and car. The parking lot can get very full, but there is plenty of street parking nearby.
Get directions to the library.
Contact Us
Email: tellus@skokielibrary.info
Phone: 847-673-7774
Fax: 847-673-7797
TDD: 847-673-8926
Mail: 5215 Oakton Street, Skokie, IL 60077