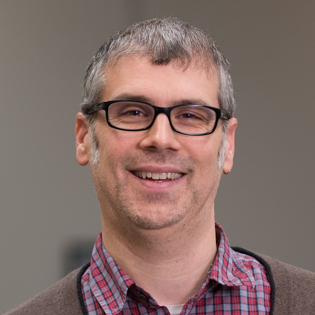 Chris Breitenbach
Adult Services Librarian
Patron Engagement
Chris is a part-time Adult Services librarian. This means you'll find him happily working behind the various reference desks at the library. When he's not at the library, he's a dad. He also enjoys making music, short films, and helping others to do the same.
Blog Posts
Local Election Information
Dig a little deeper into local elections and learn more about this spring's races.
Keep reading
---
Help with the Headlines: National Climate Assessment
The second volume of the National Climate Assessment was released last month. Reference Librarian Chris highlights some key points in its findings.
Keep reading
---
Help with the Headlines: The Man Booker Prize
A graphic novel makes the longlist for the Man Booker literary prize for the first time ever. Reference Librarian Chris helps us explore some of the history behind this headline.
Keep reading
---
View all blog posts
Lists
Found in Translation
According to some polls, average American film-goers shy away from movies with subtitles. But we know that Skokie Public Library patrons are above-average! So here are 10 accessible (and wonderfully entertaining!) foreign films for those ready to adventure forth into the bounty of goodness that is World Cinema.
View list
---
EDM: An Electronic Dance Music Primer
After the infamous "Disco Demolition Night" at Chicago's Comiskey Park in 1979, American dance music went underground. But the last decade has seen it return to the mainstream with a vengeance. Here, then, is a primer, of some of the best Electronic Dance Music (EDM) the library has to offer.
View list
---
I'm Not Crying, You're Crying
Some movies, despite our best efforts, make us cry. Tearjerkers, weepies, melodramas, and perhaps most pejoratively, the chick-flick, these films are often oppressively fine-tuned to elicit our sorrow. Here are some movies that earned my own recalcitrant tears.
View list
---