Screenmatch
Celebrating 10 years!
Skokie Library cardholders can get a custom list of titles compiled by our expert movie and TV lovers.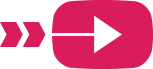 What are your favorite types of movies or TV shows? Which genres do you return to again and again? What is a movie you've seen recently and loved (or hated)? The more information you can give us, the more accurate your Screenmatch profile will be.
After finishing the form, expect to receive your custom Screenmatch watching list within the next couple of weeks.
* indicates a required field.