Celebrating Cathy Maassen
May 15, 2023 by Amber Hayes in Around the Library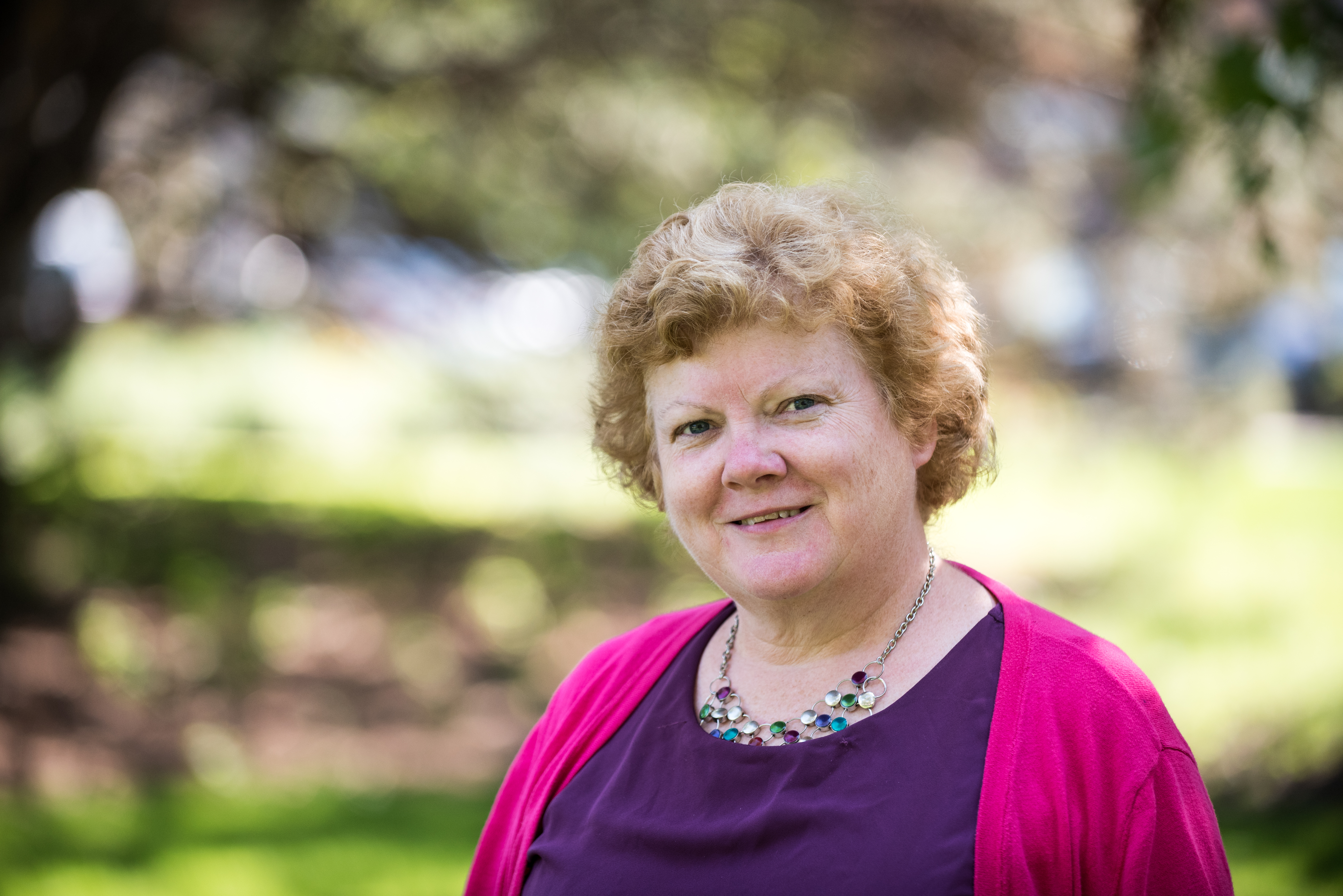 Cathy Maassen started working at the library in 1987 and retires in June after 36 years! We asked other staff who've worked with Cathy for comments so we can all share in celebrating Cathy's service to so many in our community.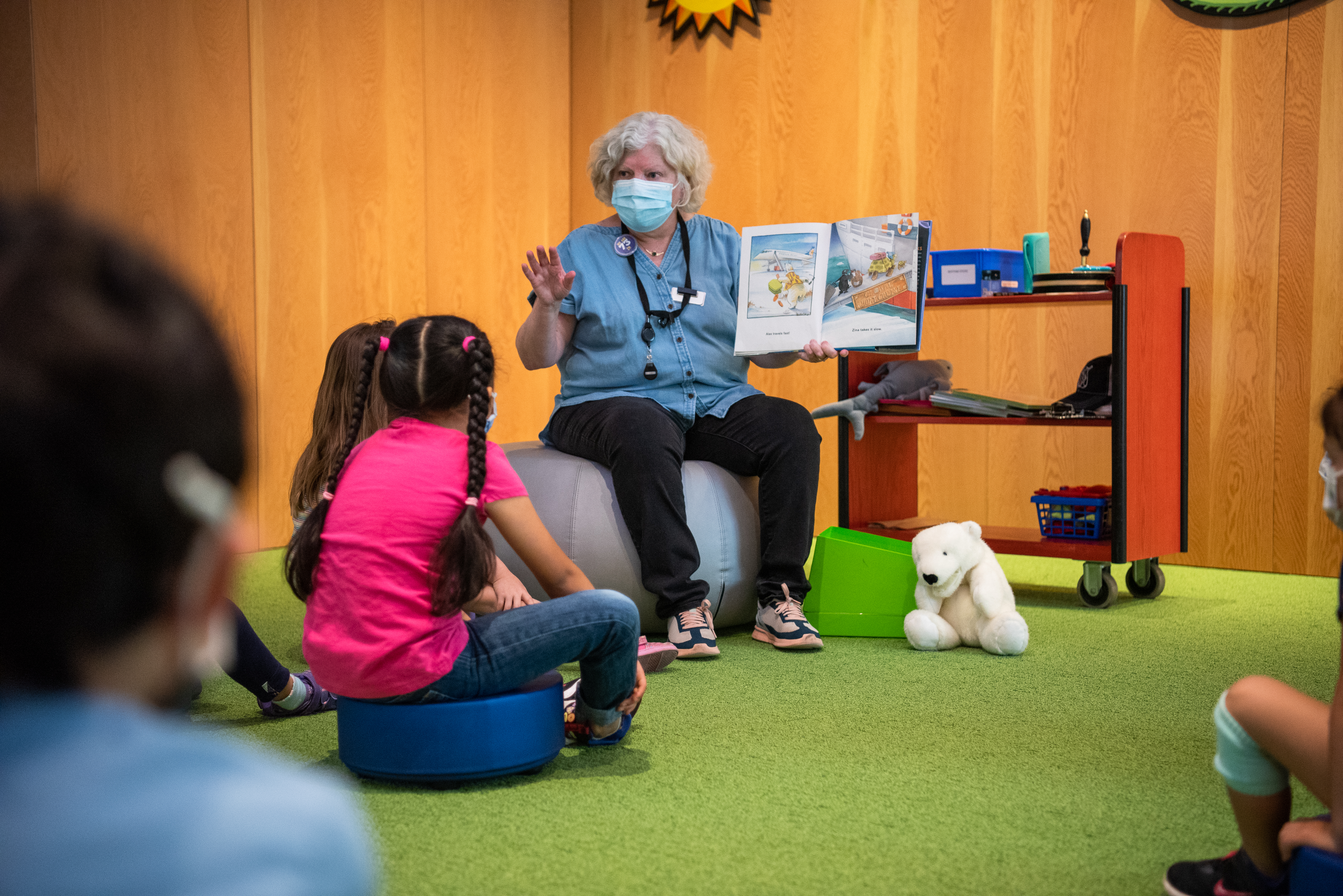 "I have been fortunate to see so many adults return to the library of their childhood and delight at seeing that Cathy Maassen, who told them stories when they were little, is still at the library doing storytime. Some of them now have children of their own and bring them back to attend Cathy's events. They, like us, seem to be in complete awe of such a tremendous life of public service." -- Angela, youth and family program coordinator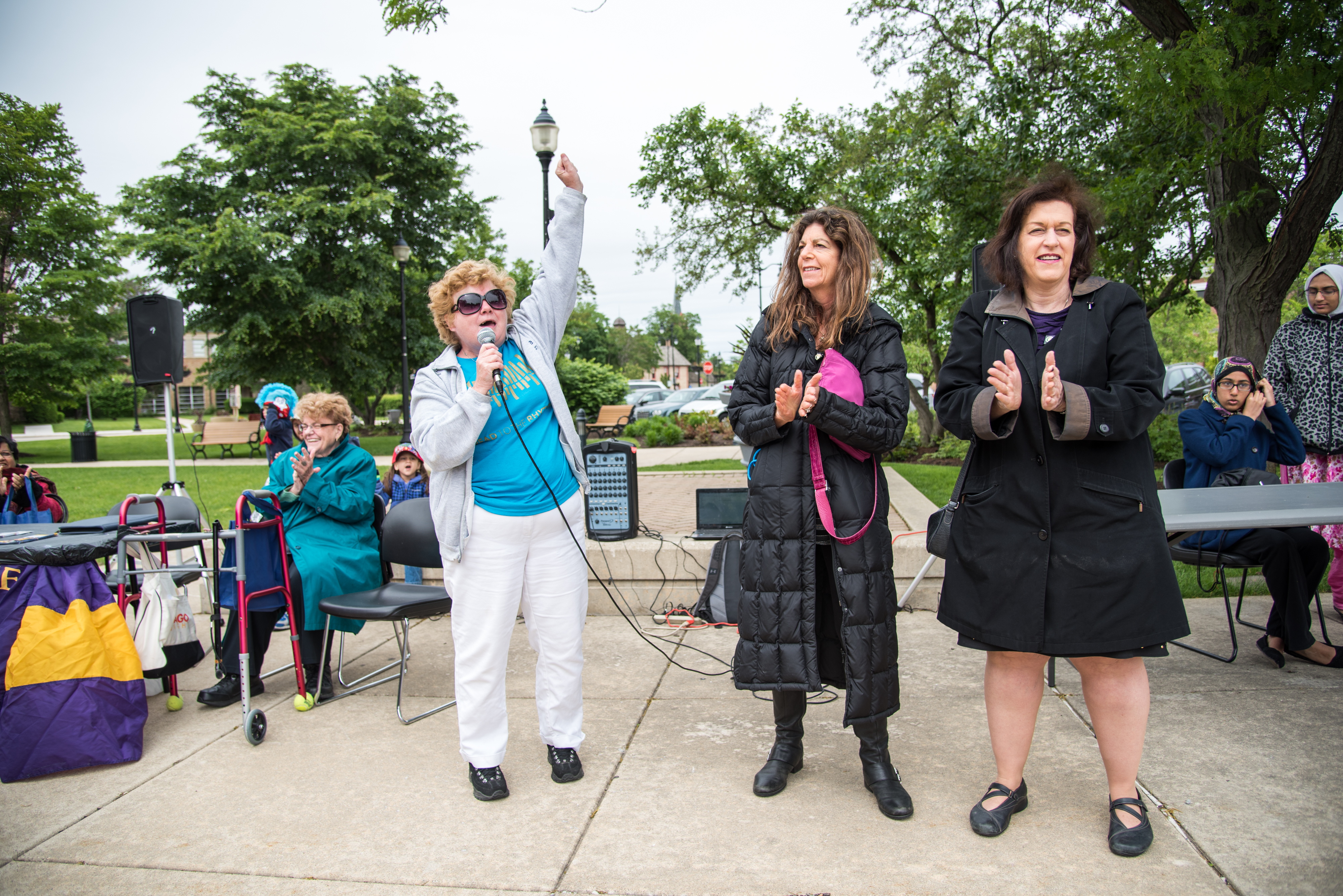 "Cathy is well-deservedly beloved for the energy and joy she has brought to her storytimes, dance parties, campfires, and more. For so many people across Skokie—parents, kids, and parents who once came to the library as kids themselves—seeing Cathy has been a guarantee that you'll have a great time at the library, in your classroom, or out on the Village Green." -- Amy K., learning experiences manager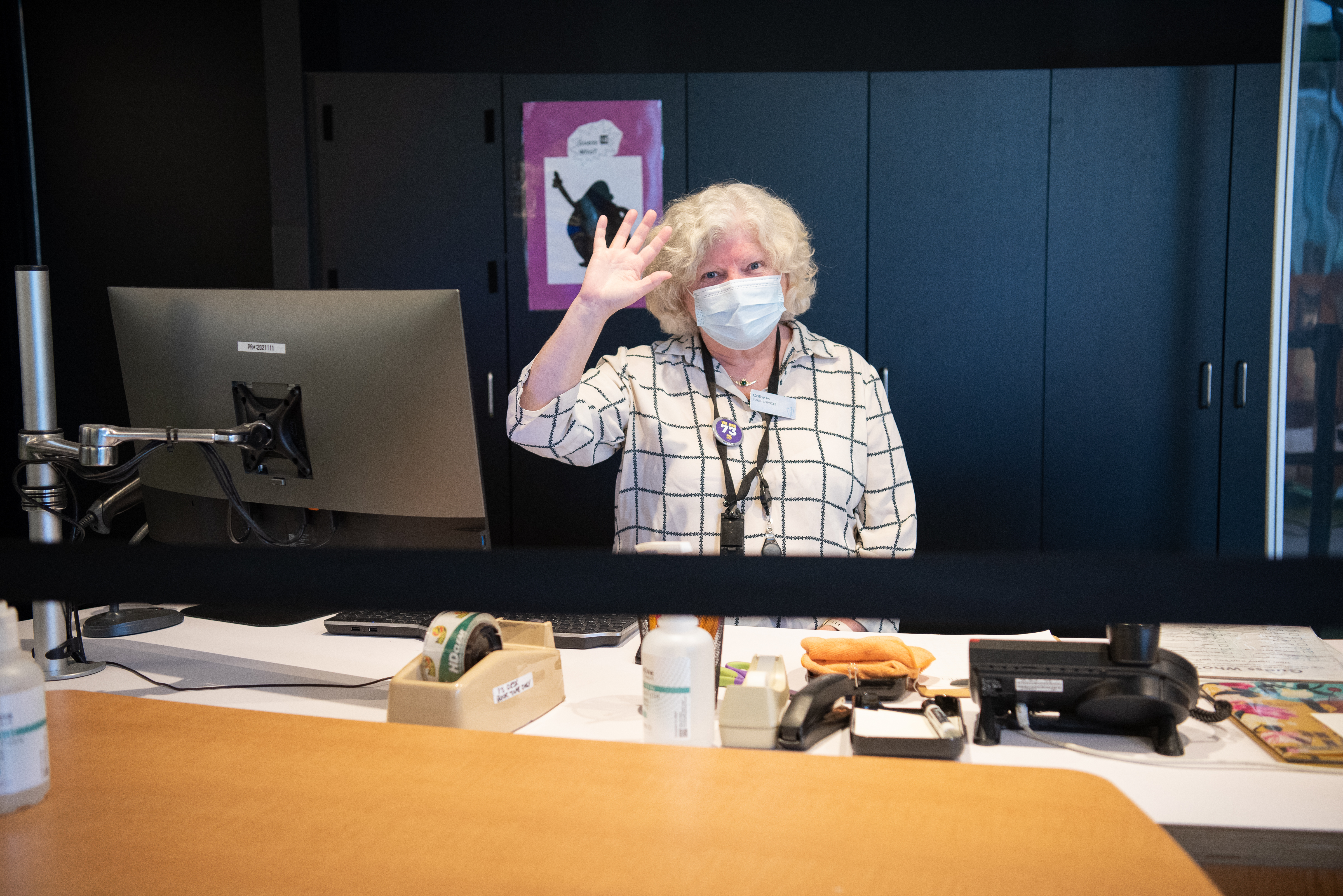 "Cathy is a one-of-a-kind person and an amazing librarian. Her first thought is always for others, with kindness and compassion. She's the life of the party and a hard worker—a unique and winning combo!" -- Katie, youth librarian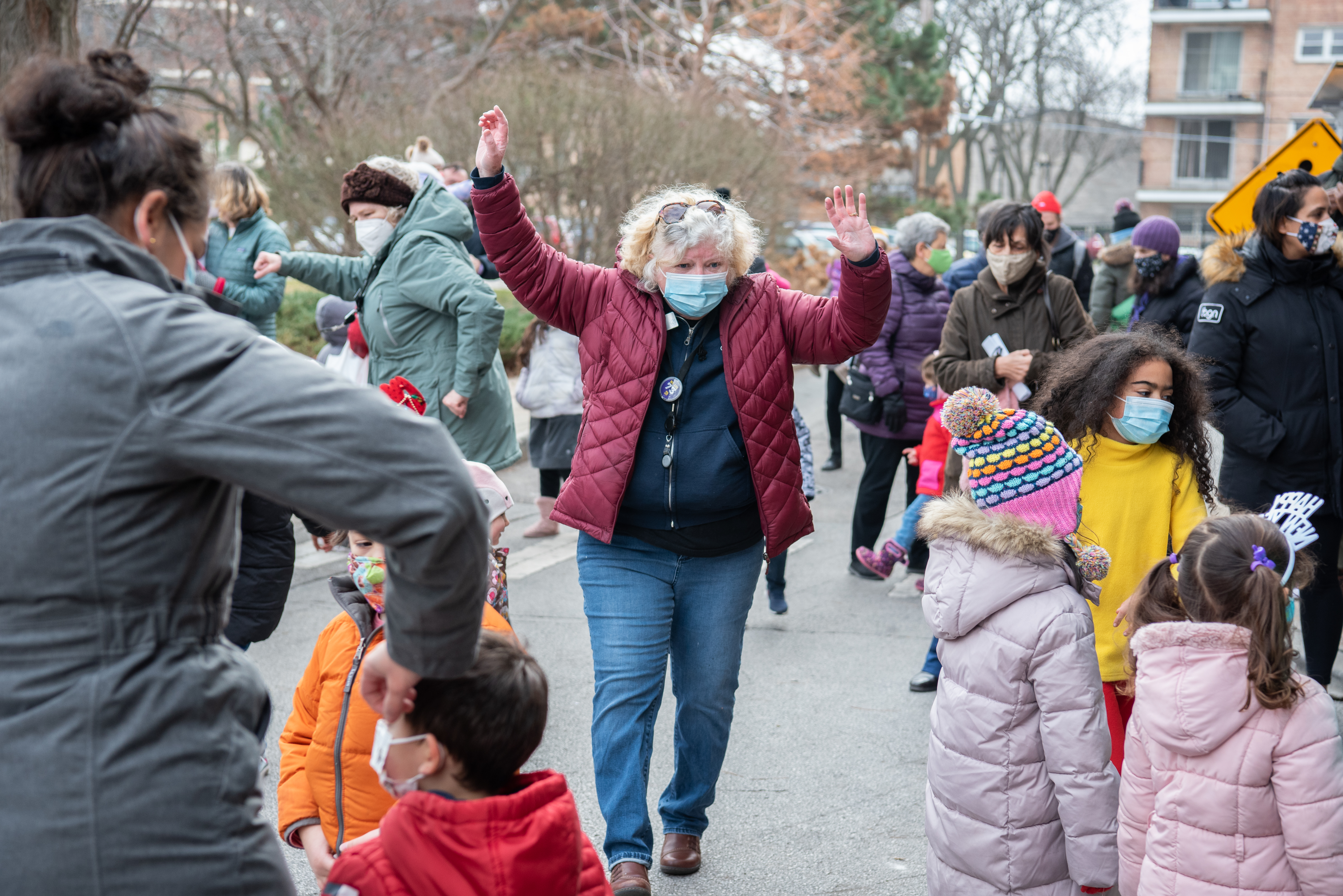 "I always get nervous before programs and Cathy's "Don't worry about it. It'll be fine" mantra makes me feel better every time. She says it like she means it!" -- Gudrun, youth librarian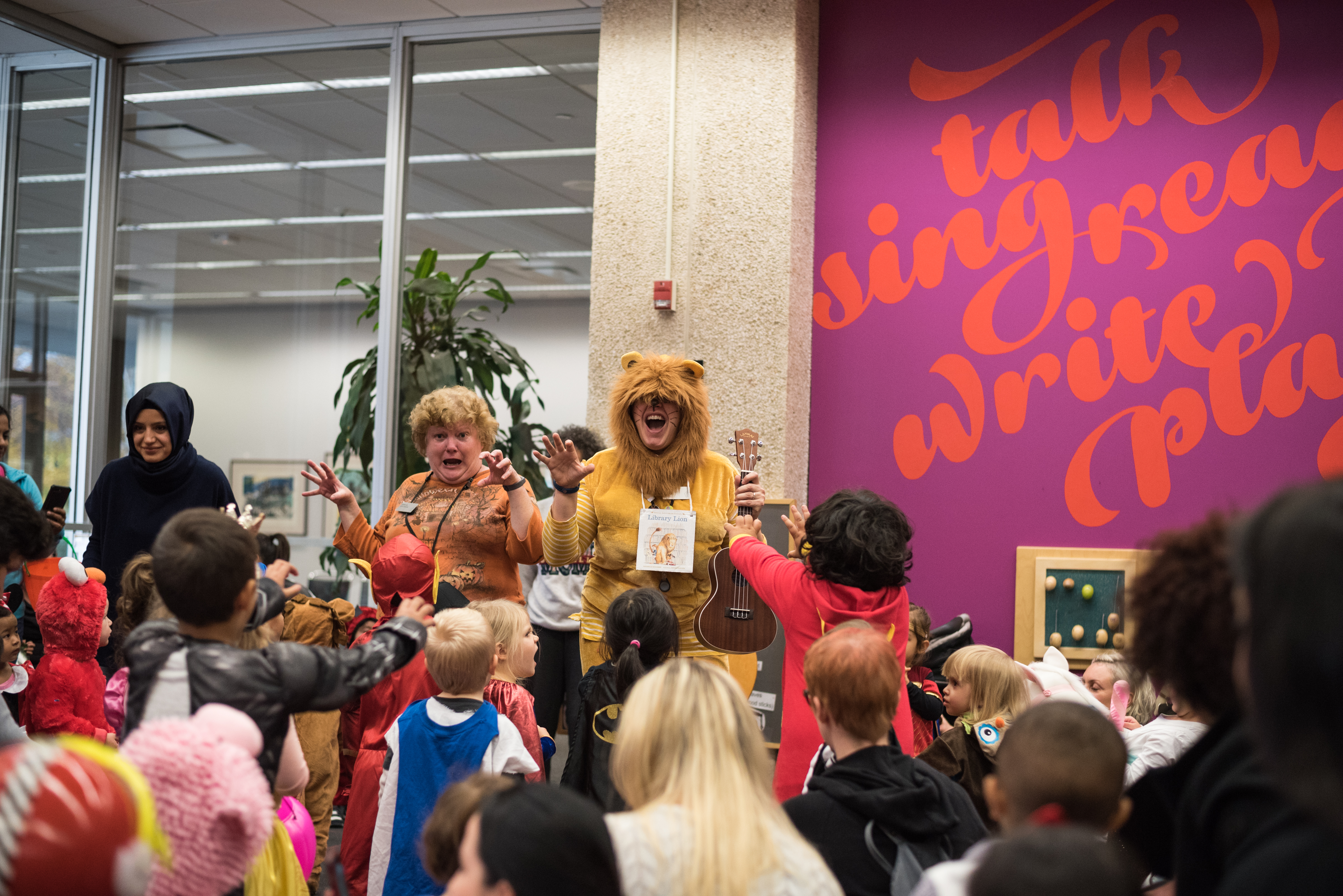 "When I think about the impact Cathy has had on our community over the many years she has been at the library, the first thing that comes to mind are the sights and sounds of kids and families laughing and experiencing joy and wonder." -- Richard, library director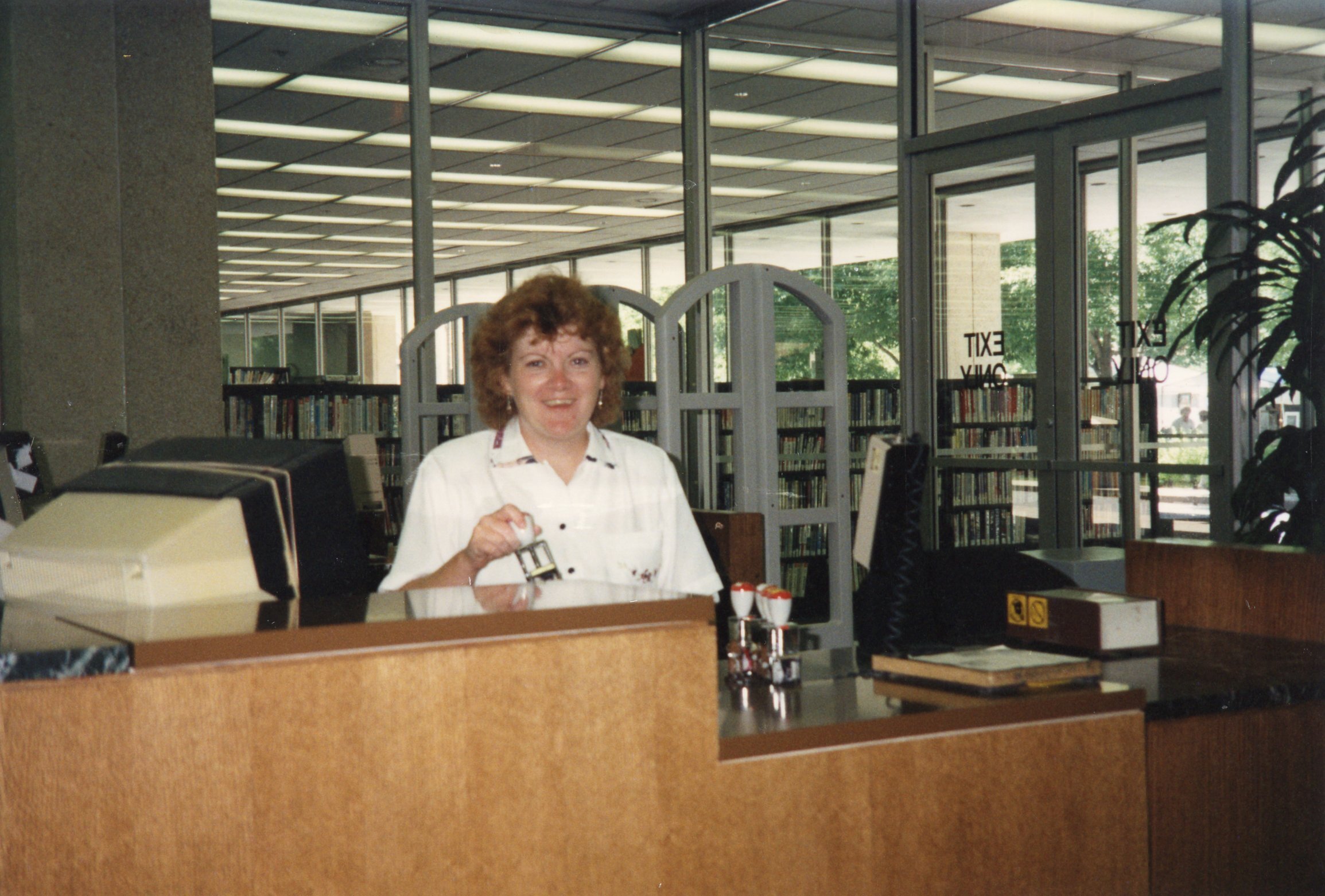 "On my second day at the library in 1999, who should interrupt my solitary lunch? Cathy! She asked to sit with me, and we've been friends ever since. Our dynamic has always been sisterly, and while she can be the bossy older sister to my bratty little sis, I have loved every minute of working with such a bright, creative, and giving person." -- Mandy, youth librarian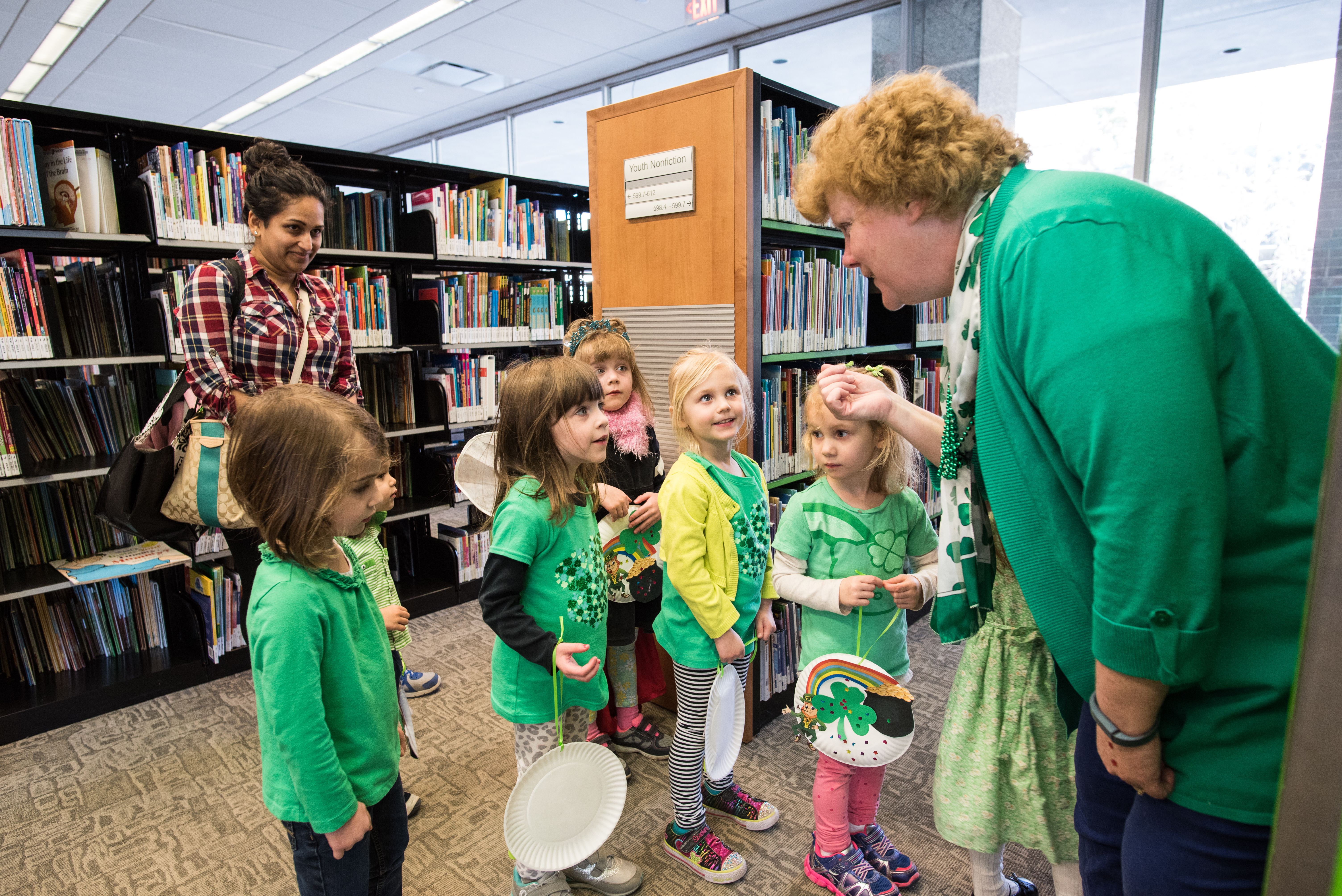 "Cathy puts the fun in all the events she leads! She can get anyone excited about anything. When she visited classrooms with a quiz show, she somehow got the kids all revved up about the possibility of their team winning one red Solo cup!" -- Shelley, youth services manager
That's just a few of the words that our staff had to share; thank you for so many years of fun, Cathy!