Tune into the Library
January 18, 2023 by Amber Hayes in Around the Library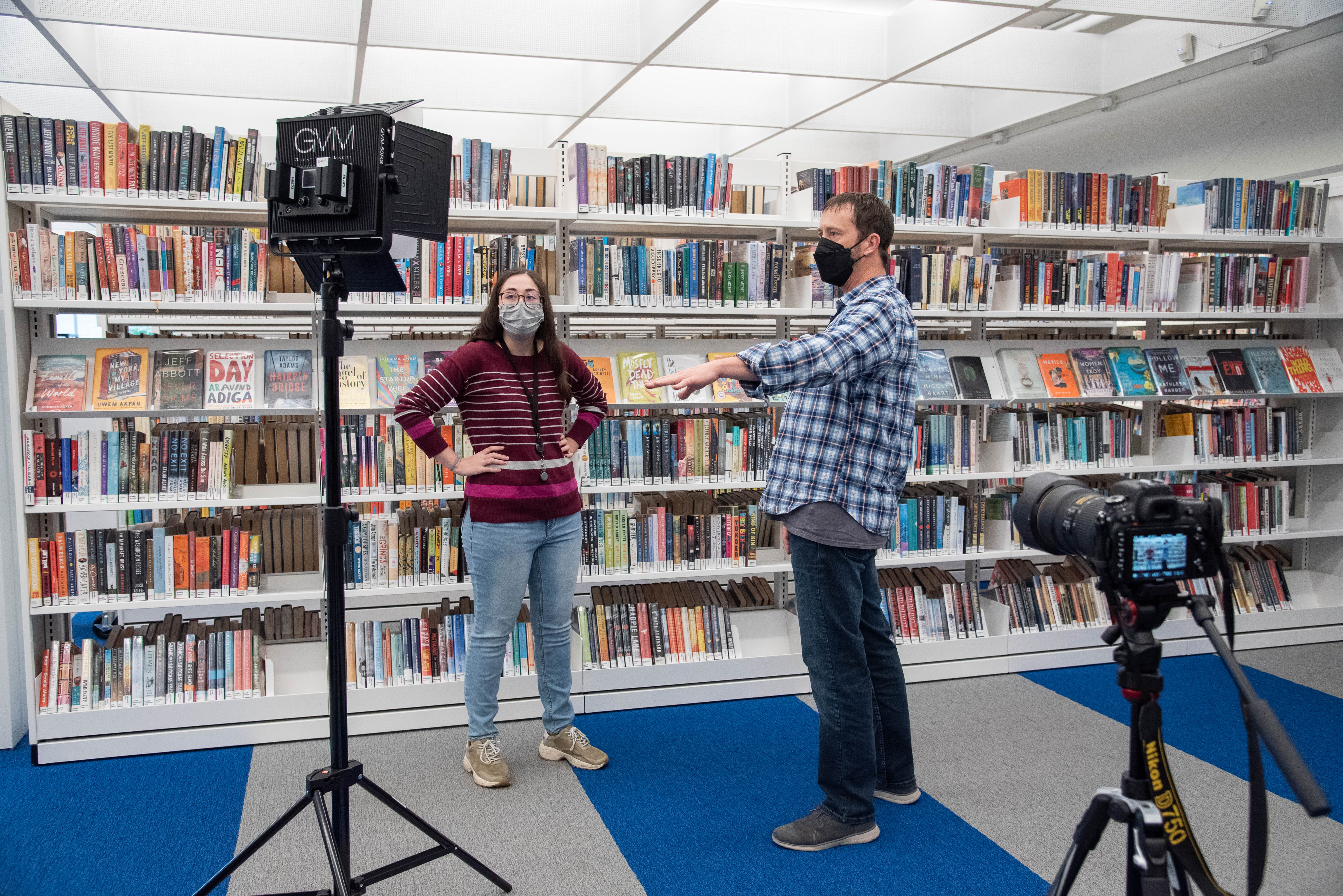 On our YouTube channel, you can watch interviews with authors and artists, cooking demonstrations, craft how-tos, live concerts, tours of our building, instructions on using the equipment in our Studio, profiles of various staff members, Rise and Shine Storytimes, STEAM Engines, and more. We also post videos to Instagram that include book talks, scenes around the library, and staff just having some fun. Meet the members of our Communications and Multimedia Engagement team who make these videos for you to enjoy.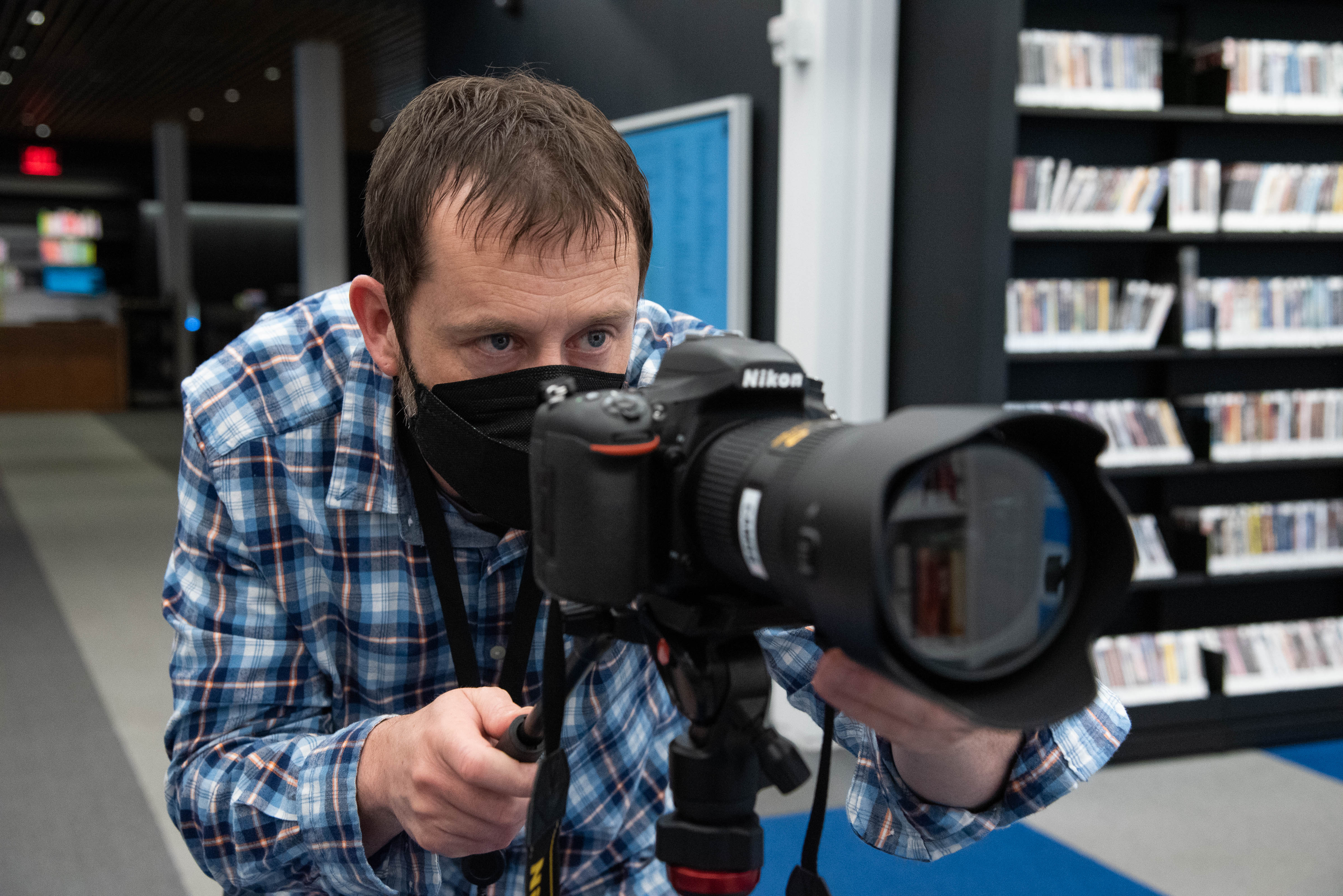 Paul Knutson, Videographer
Currently watching: Cobra Kai
Fun Fact: Paul taught himself to throw a Nolan Ryan curveball in high school by studying an article in the Chicago Tribune that had illustrations of the grip and wrist-turn technique
"Making videos is equal parts creative and technical work and has three distinct stages: pre-production, production, and post-production. Each stage will set you up for success, or failure, in the next stage, and each requires a lot of organization and problem-solving. I once needed to set up a camera on the dashboard of a car to get a second angle during a video shoot. The only camera that would fit was my cell phone, but it didn't work in the camera mount so I had to use a bent paper clip woven ever-so-perfectly through the holder. It was a bumpy and nerve-racking car ride, but it worked!"
As the library's videographer, making videos is Paul's primary responsibility, and it's what he loves to do! Paul works with various departments and community members to imagine, create, and produce a variety of videos for the public and for staff.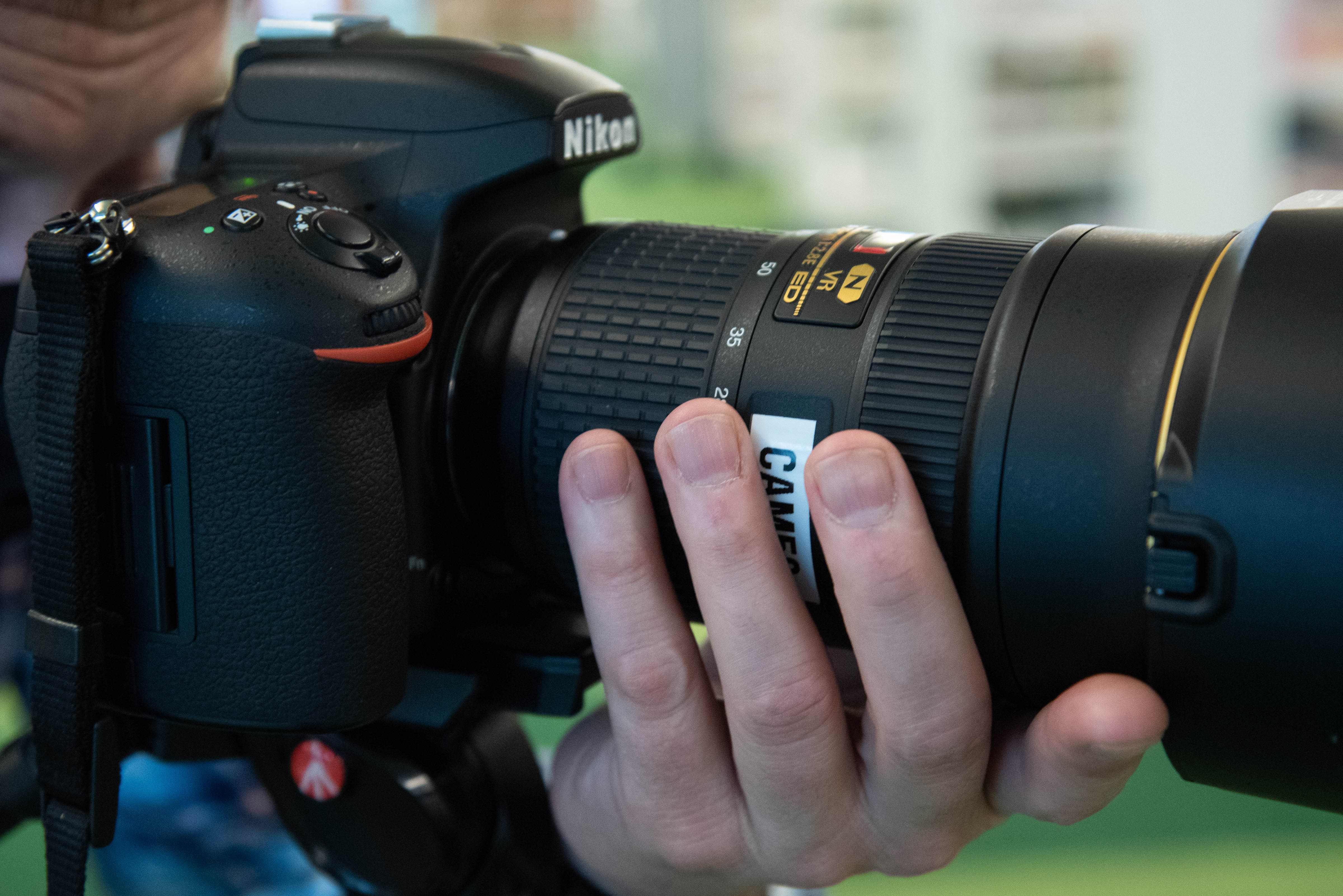 Each project has a message, or a story to tell, and each one is unique. One of his favorite parts of video-making is uncovering the story and discovering how to tell it visually in a compelling and accurate way. One of Paul's favorite videos was a feature on our bookmobile for its 60th anniversary. Being in the community and capturing the bookmobile in action was truly a highlight. Paul interviewed the amazing bookmobile staff and patrons about what makes the bookmobile so special and why it has been an outstanding library service for so many decades.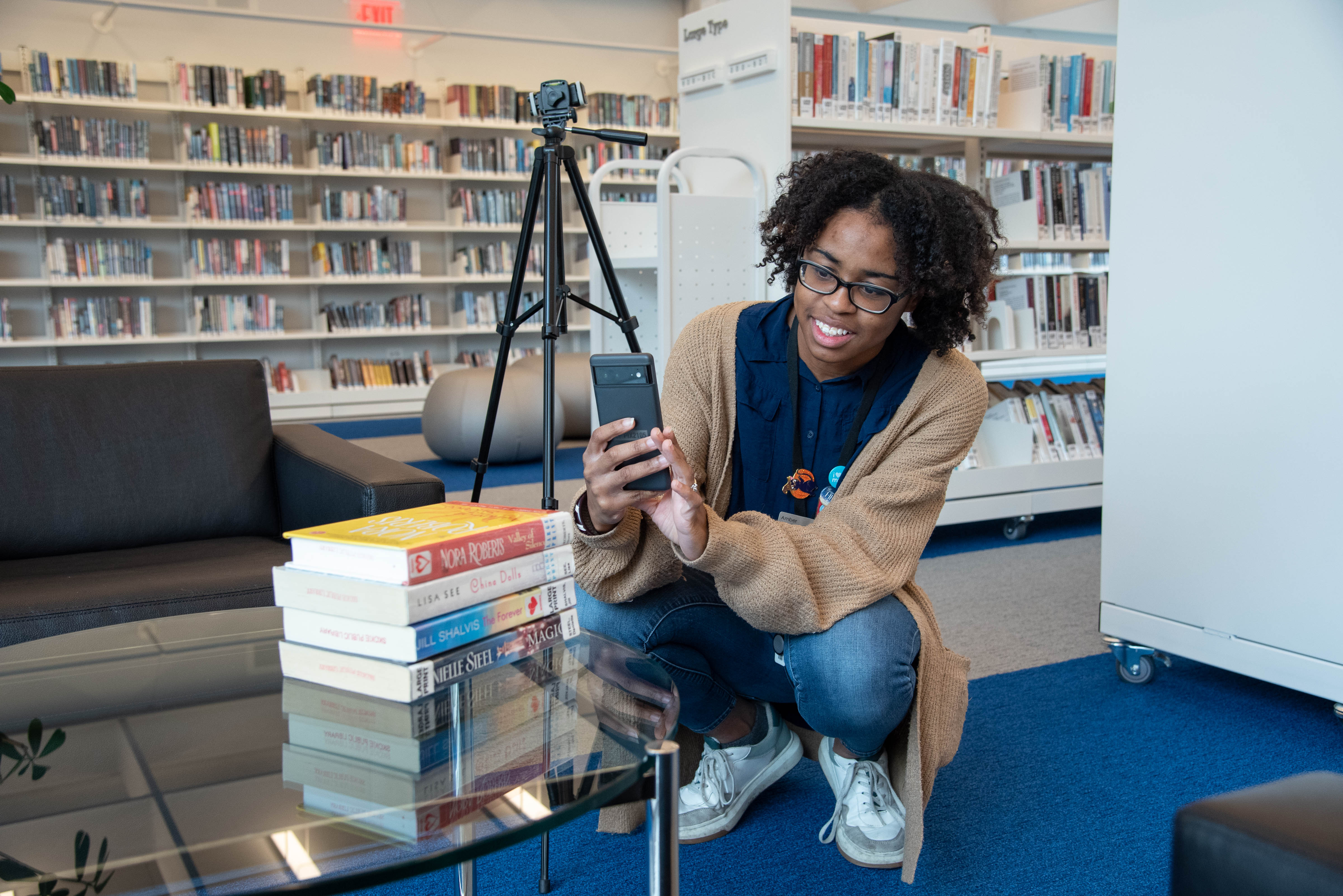 Amber Hayes, Communications Coordinator
Currently reading: Raven Unveiled by Grace Draven
Fun Fact: Amber is learning to crochet
"Short-form videos are fun because inspiration can strike anywhere! I could be talking to colleagues and have an idea, or hear a song and know immediately how to use it. If you know anything about social media, you know that it's a very fast-paced environment, and videos are even faster! Most videos have a shelf life of about two weeks, so I'm never not brainstorming or filming new short-form videos. I enjoy how collaborative the work is. I work with some seriously talented people."
Amber creates short-form videos for the library's Instagram page. She also does some final steps on the videos we feature on the library's YouTube channel by providing closed captioning and search terms. One of Amber's favorite videos was a "Things That Scare Librarians" reel that she filmed with colleagues in different departments. Everyone had fun being silly together and patrons enjoyed it too.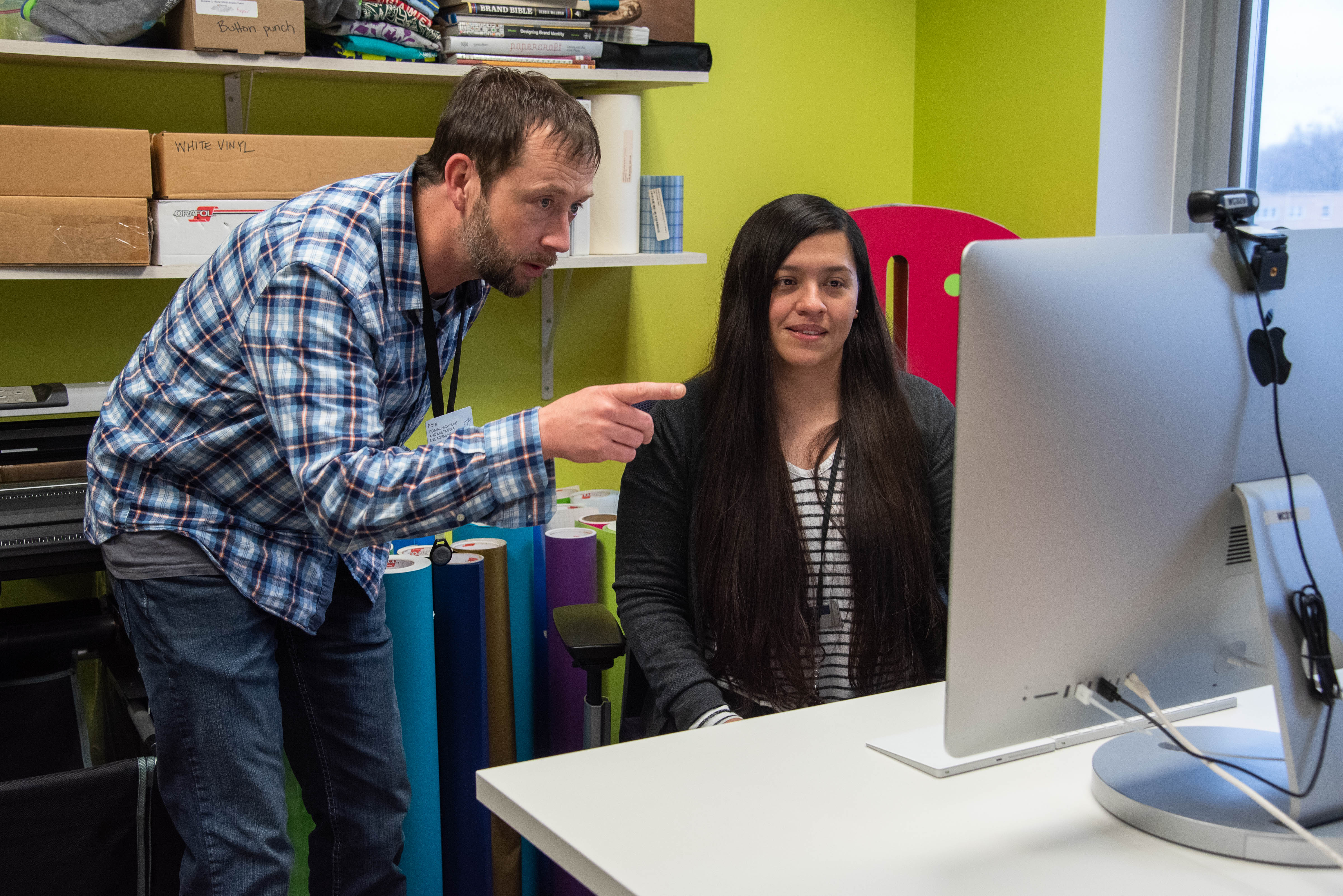 Rocio Trejo, Graphic Designer
Currently watching: Warrior Nun season two
Fun fact: Rocio was a time-traveling secret spy (for a role-playing game)
"I enjoy the varying complexity each project brings. I'm still discovering the world of motion graphics. I've been doing it for about three years now, and I've only scratched the surface of it all, but love the way it pushes my growth as an artist. Actually, I feel like a game character racking up XP points at the end of every mission and gearing up for the next! It's challenging, stressful at times, and there's a bit of a learning curve with every project, but seeing the final product always amazes and delights me."
Rocio does motion graphics for most of the videos we produce at the library. Motion graphics is essentially animated graphic design—Rocio applies movement to design elements such as text, shapes, objects, and images.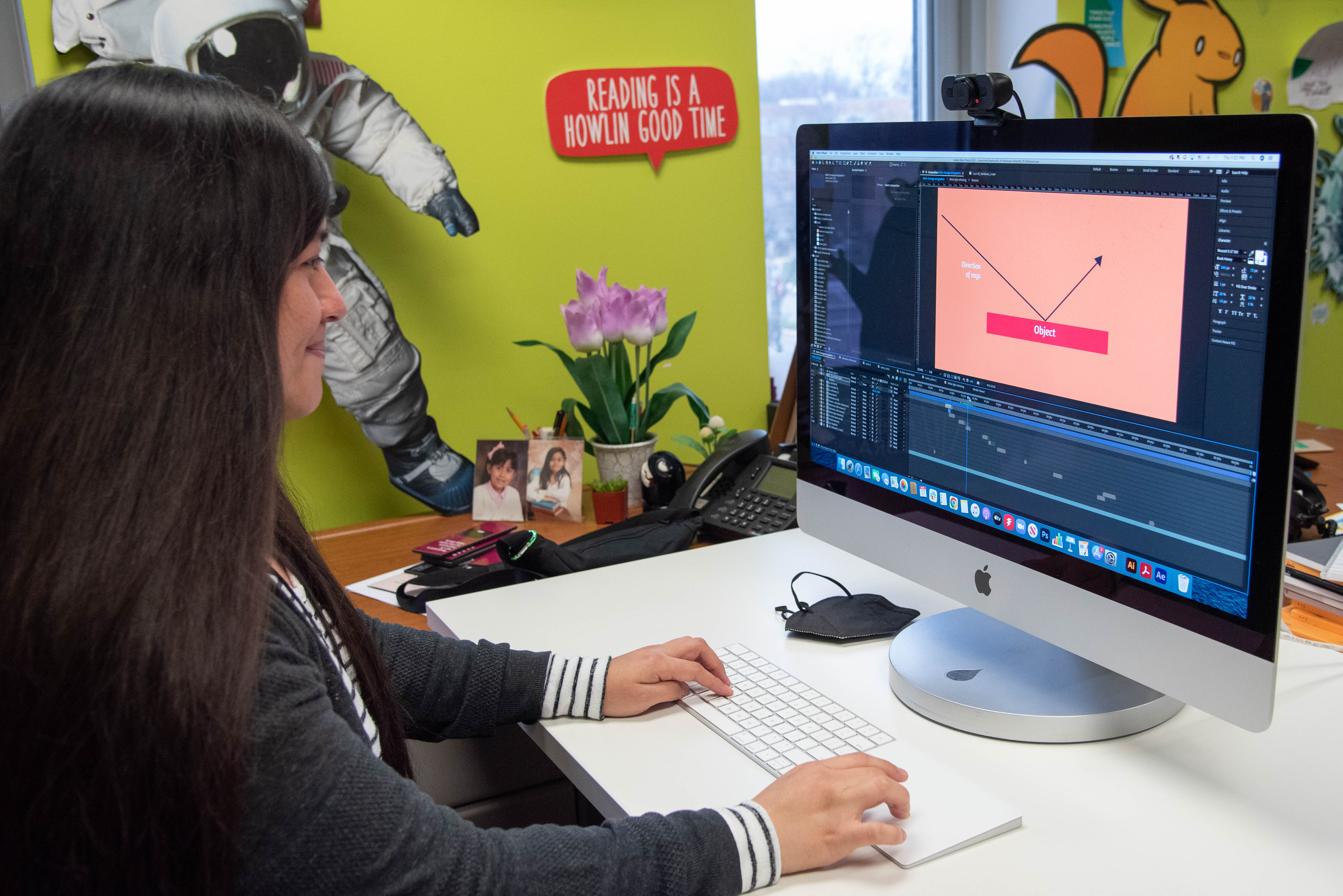 The Rise and Shine Storytime and STEAM Engines series are two of her favorite projects. Rocio is particularly proud of the opening sequences, and each took about a month and a half to complete. Rocio designed the whole shebang: storyboarded, animated, and plugged-in music and sound effects. The puffing effect in the title reveal of STEAM engines was her first attempt at frame-by-frame animation!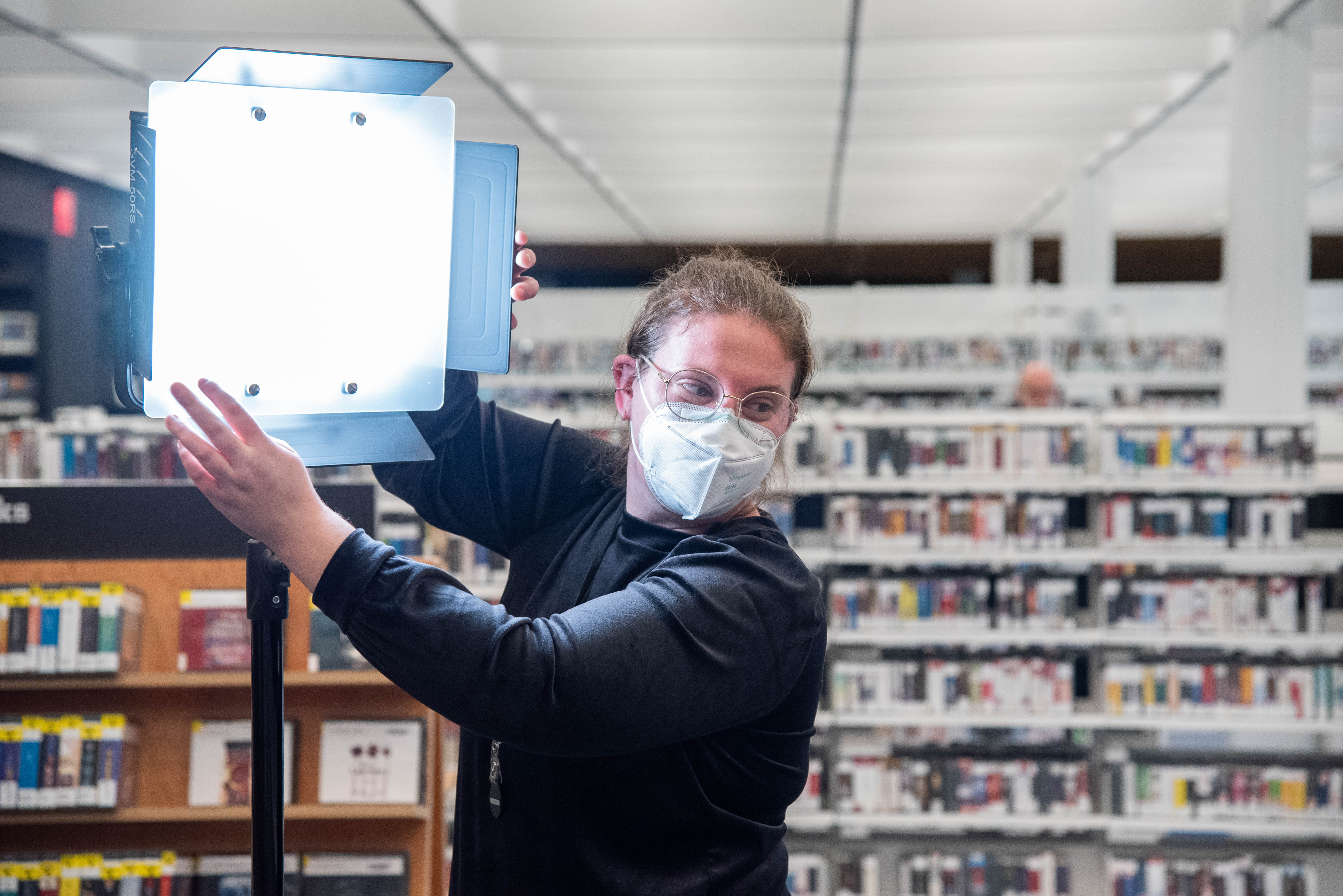 Meghan White, Photographer
Currently listening to: The Radio Rental podcast
Fun fact: Meghan is afraid of heights but loves rock climbing
"Our video production team does great work, and it's extremely rewarding to assist them in creating the final product. You might be surprised to learn that the animations in our videos are done in-house. I think that is amazing and we're so lucky to have Rocio on our team."
Meghan sometimes assists Paul with filming more complicated projects. If he needs to be very involved in directing the action, she might operate the camera, making sure things are in focus, recording, and capturing audio properly. She once had to figure out how to set a tripod at the absolute lowest possible setting—the camera was just about on the floor. But it made for a good angle and a good shot! Meghan particularly loved working on the Breezy Summer Reads video, which featured some younger kids sharing what they loved about the books. The kids they interviewed were so fun and so excited to be helping the library!