Meet the Information Services Team
September 16, 2022 by Meghan White in Around the Library
Members of our Information Services team, who you can find at the second floor help desk, are adept at finding answers to all kinds of questions. They can help you troubleshoot computer problems; print, copy, and fax; answer research questions; book study rooms; and, of course, find and recommend nonfiction books, magazines, and newspapers. They also lead technology classes and other events, and offer help and training on using our databases and research tools.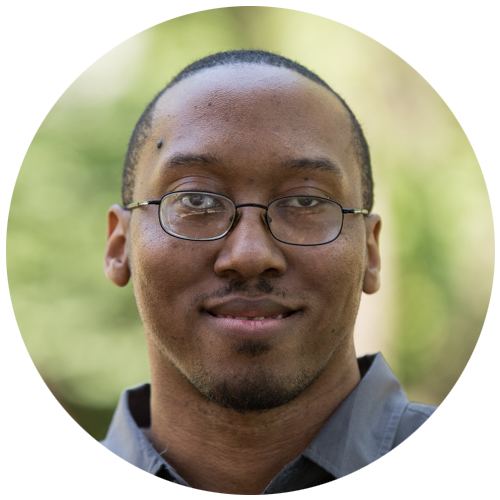 Kirk, Information Services Specialist
Currently listening to: lo-fi music because it's the best way to chill
"What brings me joy about my work is seeing patrons use a new computer skill I've shown them, or seeing a patron discover a new interest. We provide so many great resources and activities—tech classes, internet access, 3D printing, faxing documents—the available resources really surprise a lot of people."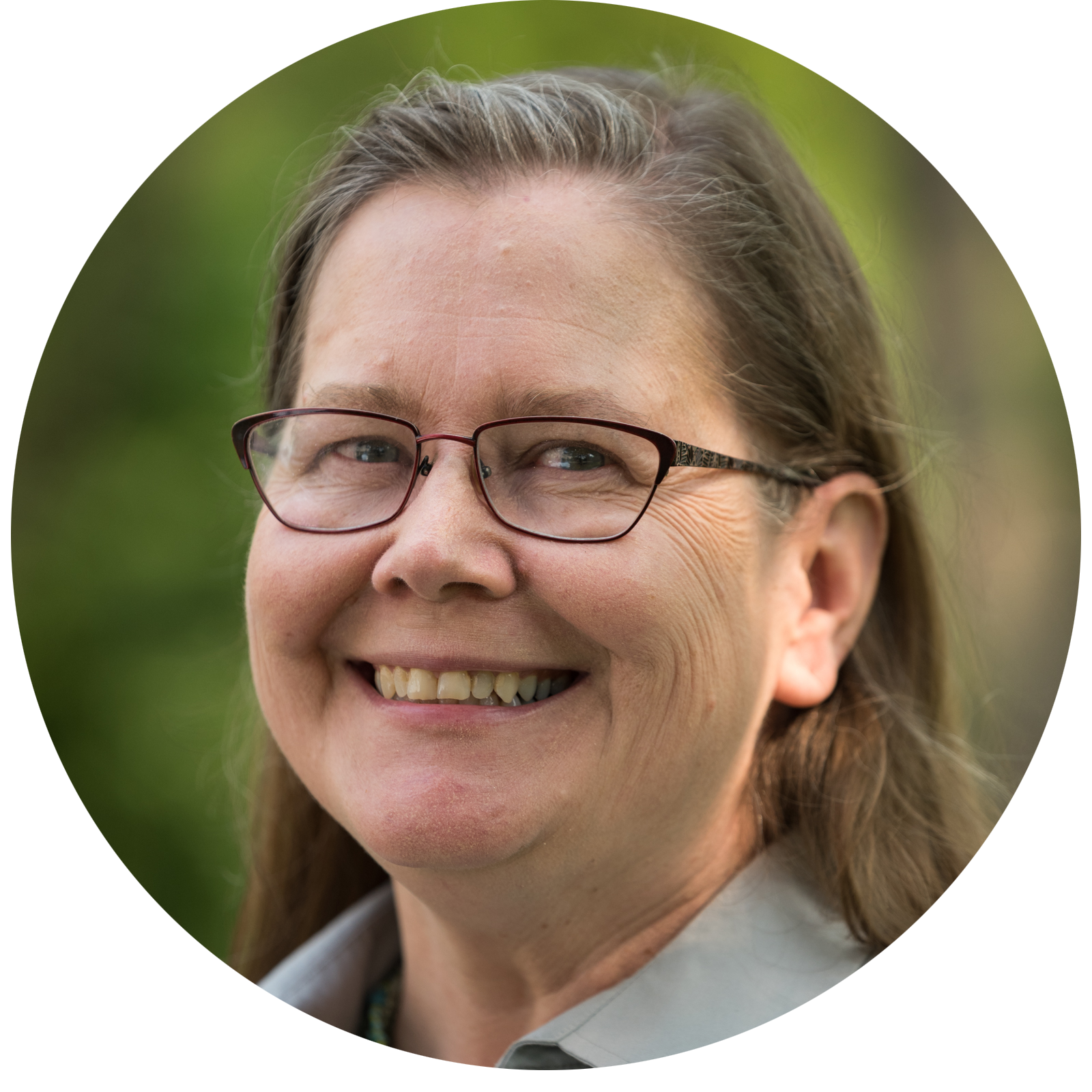 Martha, Information Services Specialist
Currently reading: Ten Steps to Nanette by Hannah Gadsby, among other things
"I enjoy working through a problem alongside a patron; whether it's figuring out how to redeem a birthday coupon for free pancakes, scanning documentation to apply for citizenship, or helping people through the job search process."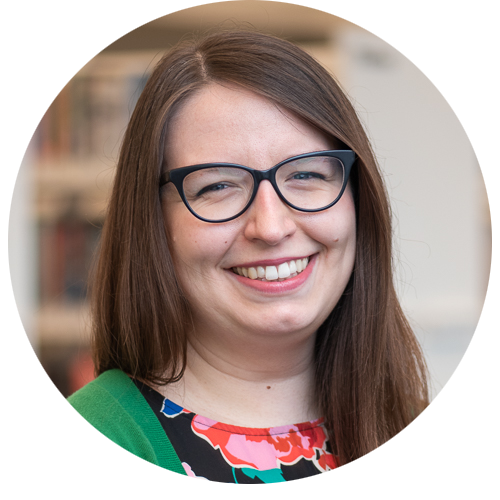 Amy, Information Services Supervisor
Currently reading: The Body Keeps the Score by Bessel Van Der Kolk, M.D.
"The Information Services team is a joy to work with, with a lot of unique strengths and an amazing willingness to go the extra mile to help people. And we get some equally wonderful patrons who visit us at the desk. I've always loved the "you never know who will walk in" nature of libraries, and the Skokie community is gracious and kind. Plus, people have really interesting questions sometimes!"
Sidebar: Exploring the Second Floor: Technology

In addition to being home to most of our nonfiction books and study rooms the second floor offers technology that can help with many day-to-day needs. Is your home printer out of ink? Is your internet on the fritz? We can likely help you get done what you need to get done.
Copying–Scanning–Faxing
Whether you have paper and need paper copies or have paper and need a digital copy to save, email, or fax, we've got you covered. Outbound faxing is free. We aren't able to accept inbound faxes, though. There are lots of options, so feel free to ask staff at the Help Desk to narrow down the options to the one you need.
Computers
Desktop computers are available for you to use to browse, fill out online applications, shop, print a boarding pass, or whatever you need to do. If you prefer to sit elsewhere in the building, Chromebooks are available for in-library use.
Printing
You can print in black and white or color from a library computer or a mobile device.
Old-fashioned Technology
Microfilm and microfiche still exist, and we have readers for both types of film storage.
Accessories
Forgot your phone charger? We've got some to lend.
Need to read something tiny that's straining your eyes? Ask for a magnifier.
Need to get rid of paper that includes sensitive personal information? Use our shredder.
Have a disk but a laptop with no disk drive? Borrow a portable disk drive.
Prefer a mouse to a laptop navigation pad? We have mice you can use.
Anything else? Just ask—we may have it.
Individual Help with Technology
On Wednesday afternoons, 3–5 pm, come to the Help Desk to sign in for a one-on-one session with staff. When demand is high, we may need to limit sessions to 15 minutes.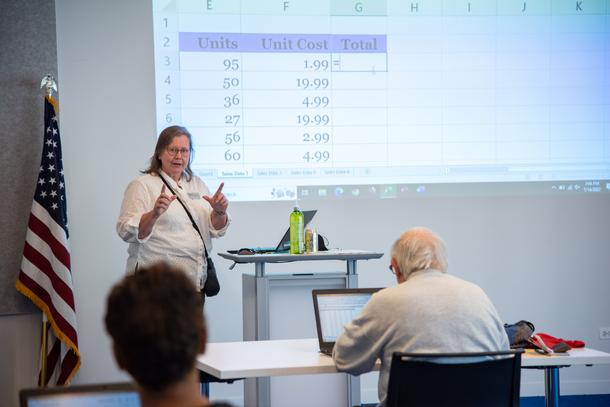 Technology Classes
We offer classes ranging from computer basics to intermediate spreadsheet skills, word processing to photo editing.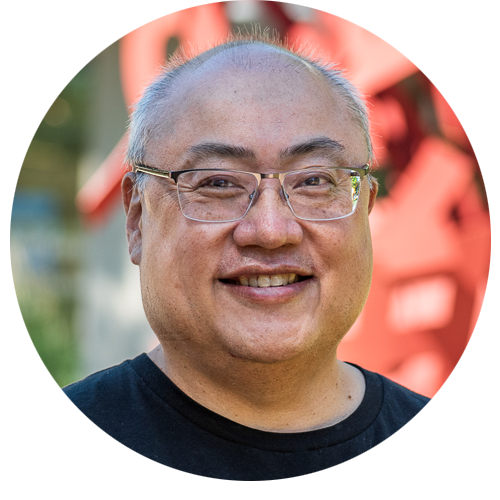 Edwin, Information Services Specialist
Currently watching: Best Leftovers Ever!
"I enjoy helping people and sharing technical knowledge. My job enables me to do both. I also enjoy working with my teammates—they're awesome. There are so many classes and resources offered here in the library that people will find helpful and useful."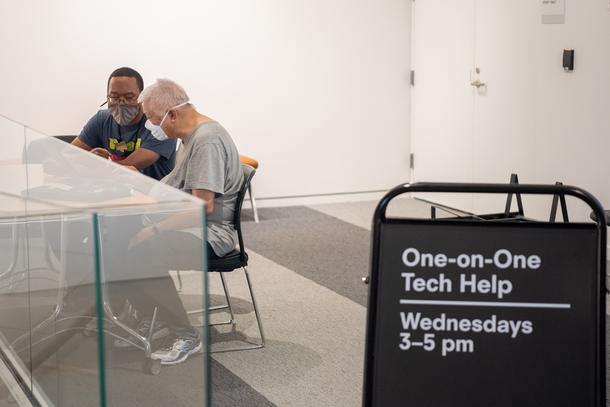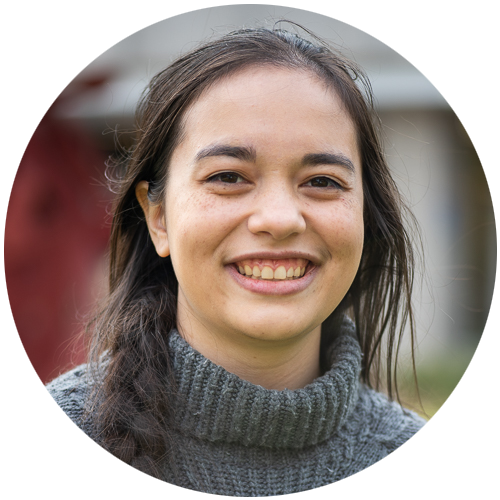 Perry, Information and Research Librarian
Favorite resource: The library's digital collections on local history
"When your question requires a bit more digging, I'm one of the people doing the research and getting back to you. I enjoy weirdly specific local history questions. Someone asked us about the history of an apartment building in Skokie, and it turned out we had a 1929 ad for it in our digital collections."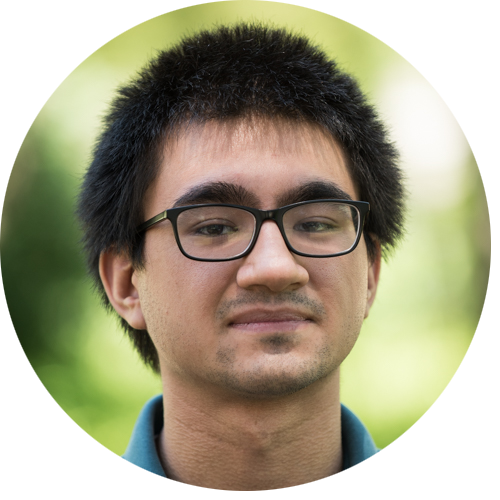 Neil, Information Services Specialist
Favorite resource for repair guides: ifixit.com

"I love trying to figure out the answer to a difficult question. It's like solving a tricky puzzle, and even if I can't find the answer right then and there, I always learn something along the way. It can sometimes feel like being a detective in a noir movie!"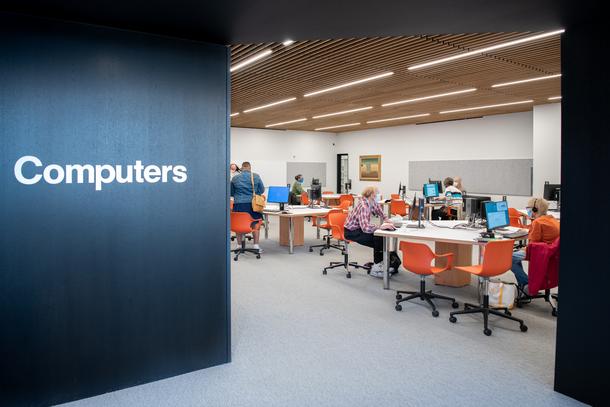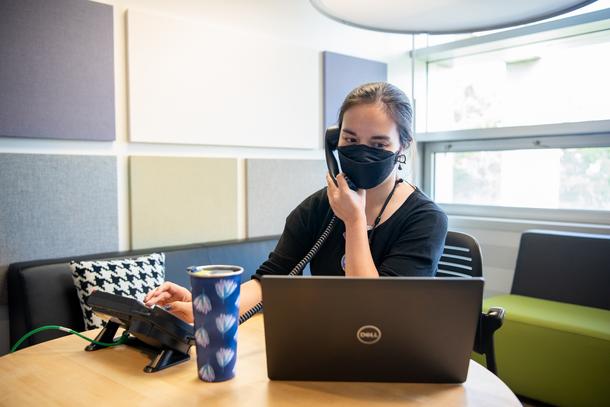 Brad, Information and Research Librarian
Currently reading: Game of Thrones
"The great part about my job is that every day is different since I work with the public and I always learn something new. For example, someone recently asked where to find great tacos."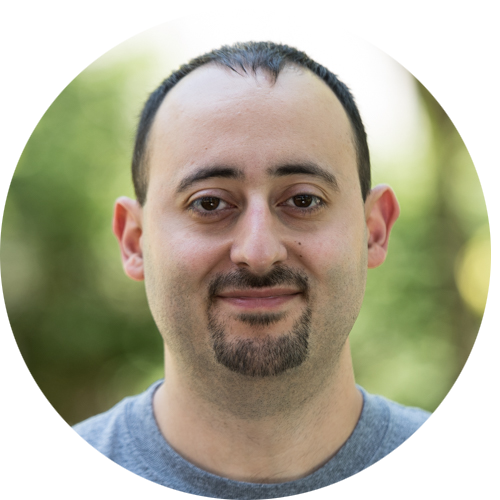 Sargon, Information Services Specialist
Currently watching: Gangs of London
"I love working the desk and helping patrons connect with the correct information. It's extremely rewarding—though I wasn't able to fulfill someone's request for Elton John and his band members' phone numbers!"