Behind the Scenes: Acquisitions, Cataloging, and Processing
August 15, 2022 by Meghan White
We talked with our acquisitions, cataloging, and processing staff to find out more about how books and other items make it into our collection. Follow their journey and meet the people behind the scenes who make it happen.
We add about 3,000 new items to the library's collection each month. Getting all of those things out on the shelves so you can check them out takes quite a few steps. In a past issue of the library newsletter, we introduced our staff who decide what to purchase (you can find that article at skokielibrary.info/newsletters). Once those decisions are made, our acquisitions team places the orders and then receives all the deliveries.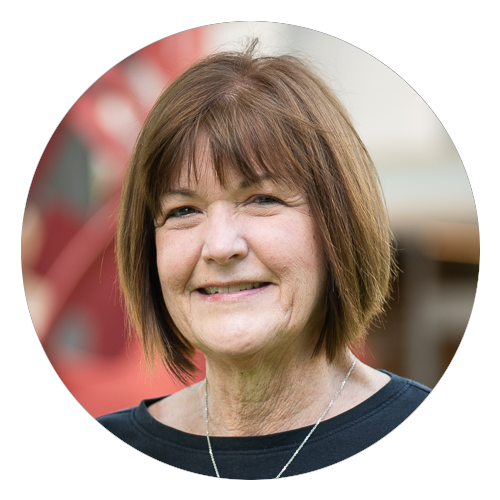 Pat, Acquisitions Supervisor
Currently reading: The Night She Disappeared by Lisa Jewell

"I place orders every day, invoice each item, then organize and move the material to the cataloging area the same day we received it. I love unpacking new material when it arrives! Children's books are the best."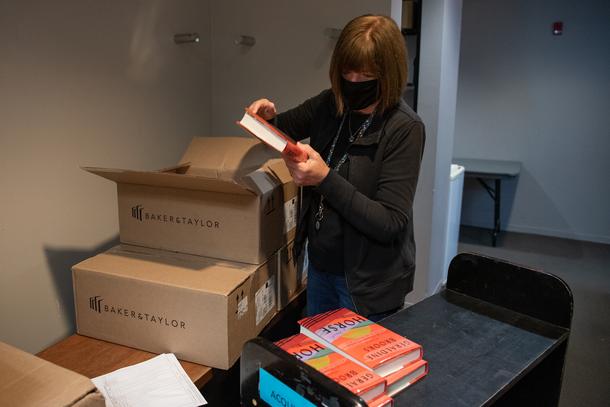 Cataloging, which is a complex process of creating digital records that keep track of items, starts when things are ordered so you can place holds on items before they've arrived.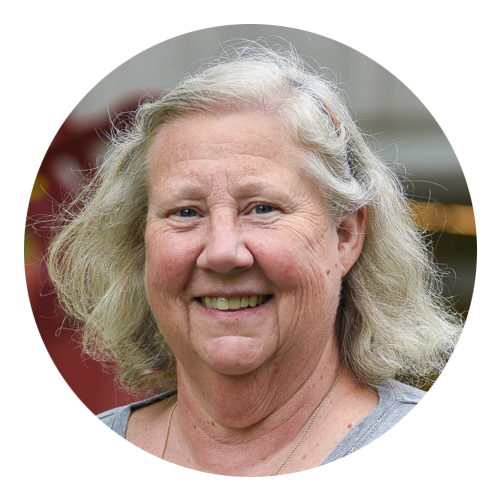 Gin, Technical Services Lead
Currently reading 22 Seconds by James Patterson
"I love cataloging; the orderliness of it, seeing all the new materials, finding new things to read. I also love the work I do with the cataloging software—sometimes having to figure out how something will work or will not work. I create coding for things like the locations in the building, such as 'Kids Fiction,' and I run a lot of statistical reports."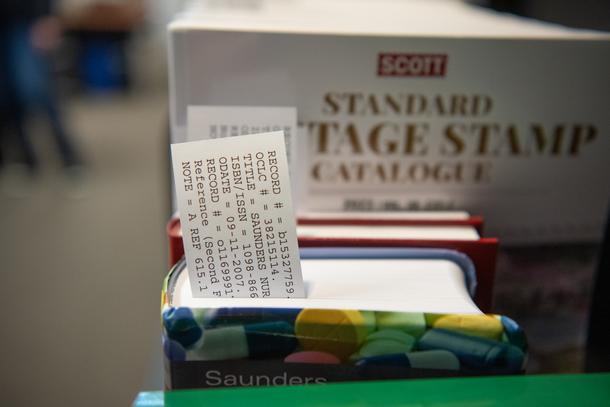 Every item has a MARC (machine-readable cataloging) record. Those records contain a lot of detailed information that let you search for things in lots of different ways—by title, author, subject, keyword, etc.—and then find them in the library by location or call number. We create some records ourselves. Others we can load in from sources like Hoopla. It takes a lot of technical skill to make sure all of this detailed digital information is accurate, accessible, and working properly.
Ben, Access Services Assistant Manager
Currently watching Agatha Raisin
"The thing I like about my job the most is solving problems. I'm most engaged when something breaks and I have to figure out what is going wrong."
The catalogers also print labels that show the call number or location, and then they move the items to be processed. Processing involves stamping, stickering, reinforcing, and containing any loose parts that might get lost or torn. When all of that is done, it's time to put the new items on a cart and wheel them out to the shelves!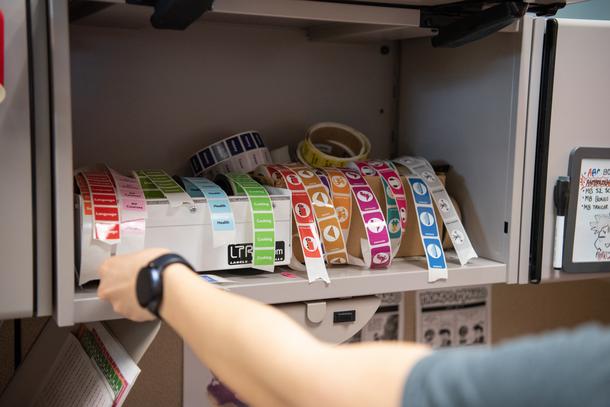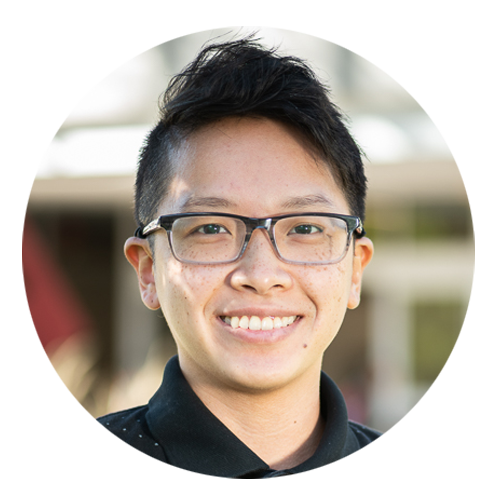 Vince, Access Services Assistant
Currently reading and watching Heartstoppers!
"I love discovering new books that come across my table that I would have never thought to look for on my own. I also like the creativity of weirdly shaped books, because it's a puzzle to figure out the best placement of labels so they don't fall off the edges or block important parts of the book."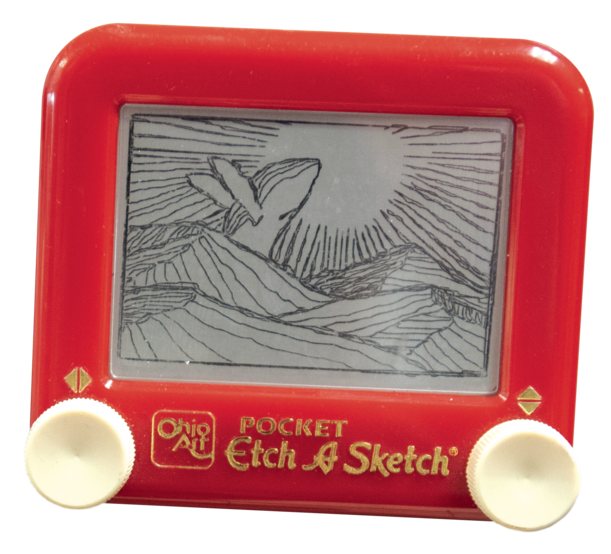 Fun Fact: Vince has a small collection of Etch-a-Sketches that he likes to doodle on, and he keeps one at his desk just in case inspiration hits during his breaks.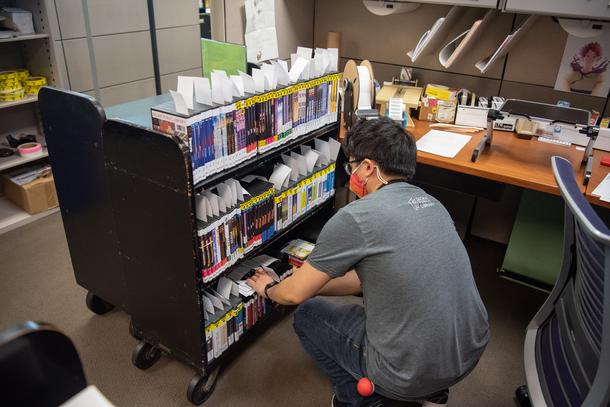 Even though it's a complicated process, all of this happens quickly, and we're usually able to get new items ready for you to check out on the day they are officially released to the public. You may not see the staff working to get our materials ready, but they're on the third floor every day keeping a steady flow of new items coming in.

Spotlight on Interlibrary Loan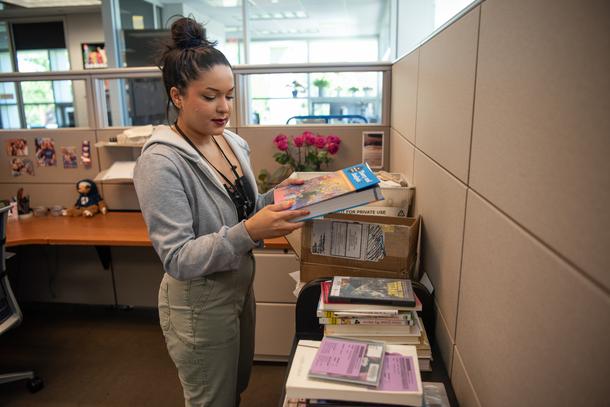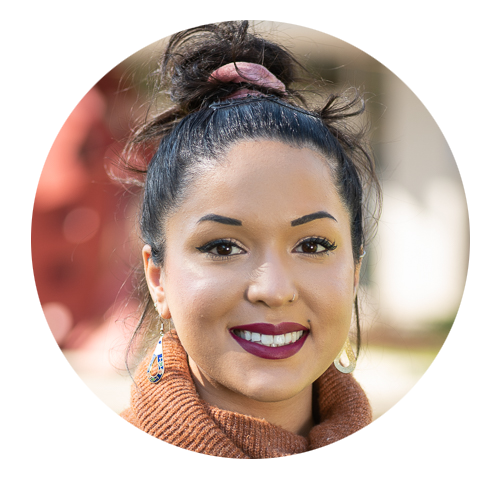 Samrah, Acquisitions Assistant
Currently reading Sick in the Head by Judd Apatow
"If you want to read, watch, or listen to something we don't have at our library, I can help get it for you by sending out interlibrary loan requests to other organizations. When your requested item arrives, I process it to make sure it reaches you and that it is later returned to the right place.
The thing I love most about my job is contributing to resource sharing in public libraries and universities all across the country, and seeing firsthand how valuable it is for library patrons everywhere to be able to get materials outside of their local institutions.
"People may not realize how frequently our ILL services are used. We regularly have more than 200 items circulating that have been borrowed from libraries all over the country, and we lend out just as many."