Strategic Planning–Seeking Your Thoughts
April 14, 2022 by Nancy Kim Phillips in Community Information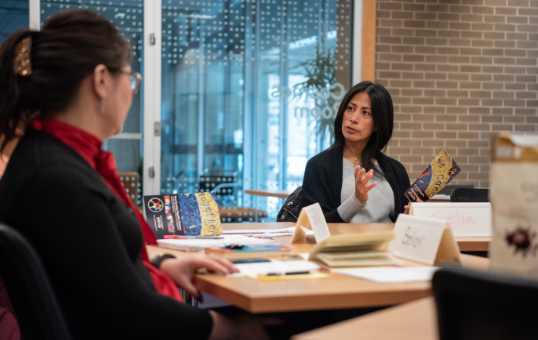 Every three years, we conduct a strategic planning process to help us set our future direction and priorities. We begin by focusing on Skokie. We want to clearly understand what kind of community people want, their hopes, and what barriers they experience. We hope to play a vital role in the continued growth and strength of our community.
During our last strategic planning process, we heard aspirations for a community that is resilient, engaged, and inclusive. We look forward to hearing how these priorities may be relevant to you in 2022, and what else is important.

Through May 15, we invite you to share your thoughts on how you use the library and what we can do to improve your experience. If you don't use the library often, we'd like to know why. Fill out the survey online, or fill out a paper copy during your next visit to the library.
If you wish to be entered into a drawing for a $50 Mastercard gift card, there is an option to provide contact information.
And don't be surprised if our staff ask you to spend a few minutes talking with them in the library, or at a community event. We welcome your thoughts, stories, dreams, and concerns so that we can find ways to be the library you need to create a stronger community.
We are ready to listen!