Observing Asian American and Pacific Islander Heritage Month 2022
April 26, 2022 by Melody Sok in Events and Programs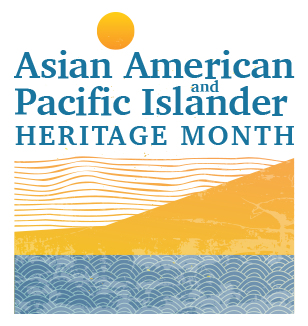 During May, gain new perspectives on Asian American and Pacific Islander (AAPI) history and its relevance for us today.

We are celebrating heritage by celebrating history, as public schools across Illinois prepare to teach Asian American history next school year. Last summer, Illinois made history as the first state in the nation to ensure that AAPI history is taught in school. The TEAACH (Teach Equitable Asian American Community History) Act was introduced to the Illinois General Assembly by chief sponsors Representative Jennifer Gong-Gershowitz and Senator Ram Villivalam. Both represent Skokie, where 28 percent of the population is AAPI. Governor Pritzker signed the law at Niles West High School last summer. Reflecting on the importance of the TEAACH Act, Representative Gong-Gershowitz said, "All students will receive a more comprehensive, thorough, and nuanced understanding of American history. Our Asian American students will see themselves being represented and addressed in ways I never saw growing up. As we all work together to build a more inclusive and welcoming world, we must keep in mind that empathy comes from understanding."
Traditionally, the history of the United States has included few acknowledgments of the Black, Asian, Latinx, and Indigenous legacies that shaped the country we are today. We are hosting three history-based events:
Locally elected Asian American leaders in Skokie will talk about how they became involved in public service, including Khem Khoeun, Village of Skokie trustee; David Ko, member of the D219 Board of Education; Michelle Mallari, Skokie Public Library trustee; and Erick Tumang, member of East Prairie School D73 Board of Education.

Kids can explore Hawaii with our Adventure Club or use their geography knowledge to identify all the countries in Asia. Explore Takashi Murakami's art and create your own masterpiece. Enjoy screenings of My Neighbor Totoro and Spirited Away from the Studio Ghibli collection.
Adults can watch the Bhutanese drama film Lunana: A Yak in the Classroom, followed by a brief discussion.
Our information and research librarian Brad Bibbs has also put together a handout with additional resources for support, education, and advocacy in the local community, around the country, and online.
Let's connect with our neighbors and celebrate AAPI communities by learning about heritages and histories, and watch for more related events throughout the year.