Staff Profile: Advisory Specialist Andrew Hazard
March 14, 2022 by Amber Hayes in Around the Library
Andrew Hazard has worked at the library since November 2017, starting as a shelver. He enjoyed his position and viewed it mostly as a paid hobby because it got him out of the house and broke up his day. He was promoted to materials handler, and colleagues noticed how talented he was in providing advisory services. This led to another promotion to advisory specialist, a position that he believes suits him quite well. He can often be seen chatting with patrons and learning about their families. "I'd be lying if I said I didn't enjoy it," Andrew says. "I roam the library and talk to people and see if they need anything."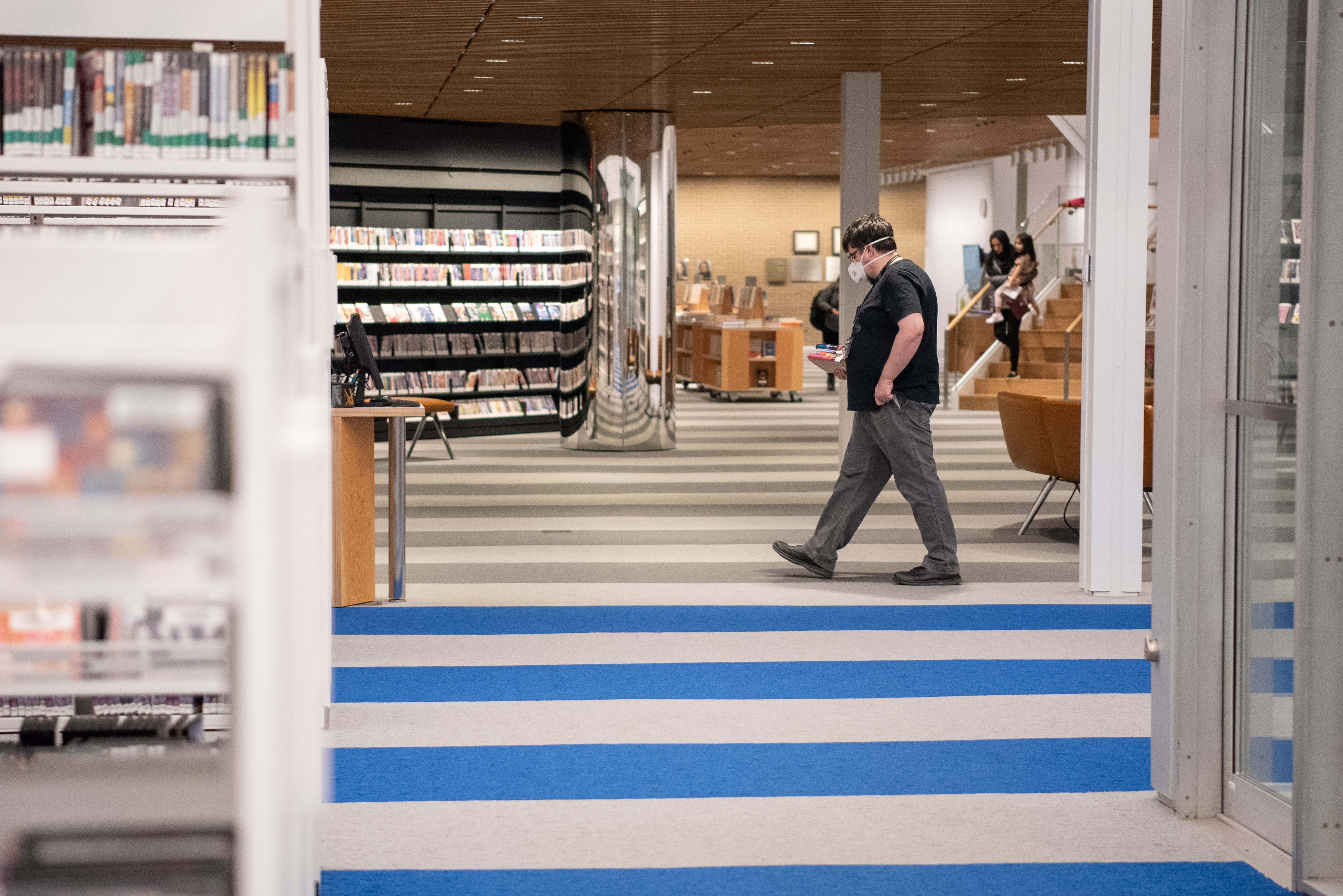 Andrew provides services for those who aren't able to come to the library as well. Each month, Andrew connects with patrons of our homebound delivery services, and he selects books and movies he thinks they'll enjoy. Our Community Engagement staff then coordinate the delivery of the bag of goodies to the patrons' homes by community partner agencies. As Andrew talks about these patrons, it's clear that he has a good connection with them and that he understands their specific needs. He knows when they are looking for someone to talk to, a new book to expand their horizons, or something to entertain them for a few hours.
Andrew's interest in helping people doesn't stop with finding the perfect book. In 2020, he volunteered with our state senator's office, making calls to local seniors. "It was a matter of trying to find if they needed anything that we could provide," he says of his experience. While the call center was operating, Andrew made 14,000 calls. His work did not go unrecognized; Illinois State Senator Ram Villivalam awarded Andrew a commendation for his community service in July 2021.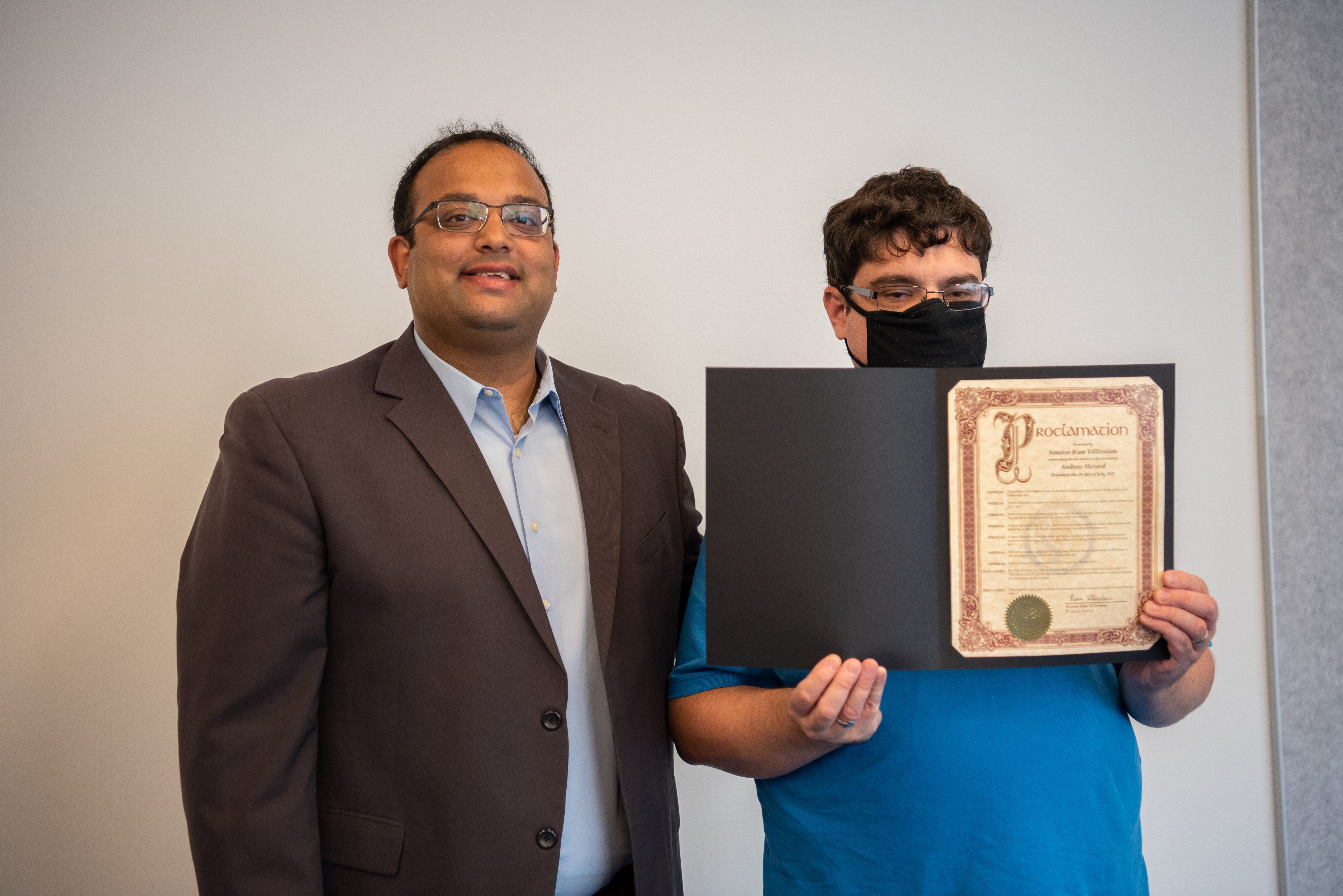 It's easy to see why Andrew was perfect for this volunteer role--he is a natural conversationalist and is always curious to learn more. Andrew sates some of this curiosity by leading a quarterly book discussion group called Pages through History. This dedicated group reads and discusses nonfiction books covering various perspectives on global history.
When Andrew is not at the library, he is often taking photos of nature and enjoying trails. It made perfect sense that Andrew advocated to lead a book discussion on Diary of a Young Naturalist by youth climate activist Dara McAnulty. "It's just an amazing book. It's a love letter to the Irish country side and a wonderful portrait of a loving neurodiverse family," he said of the book.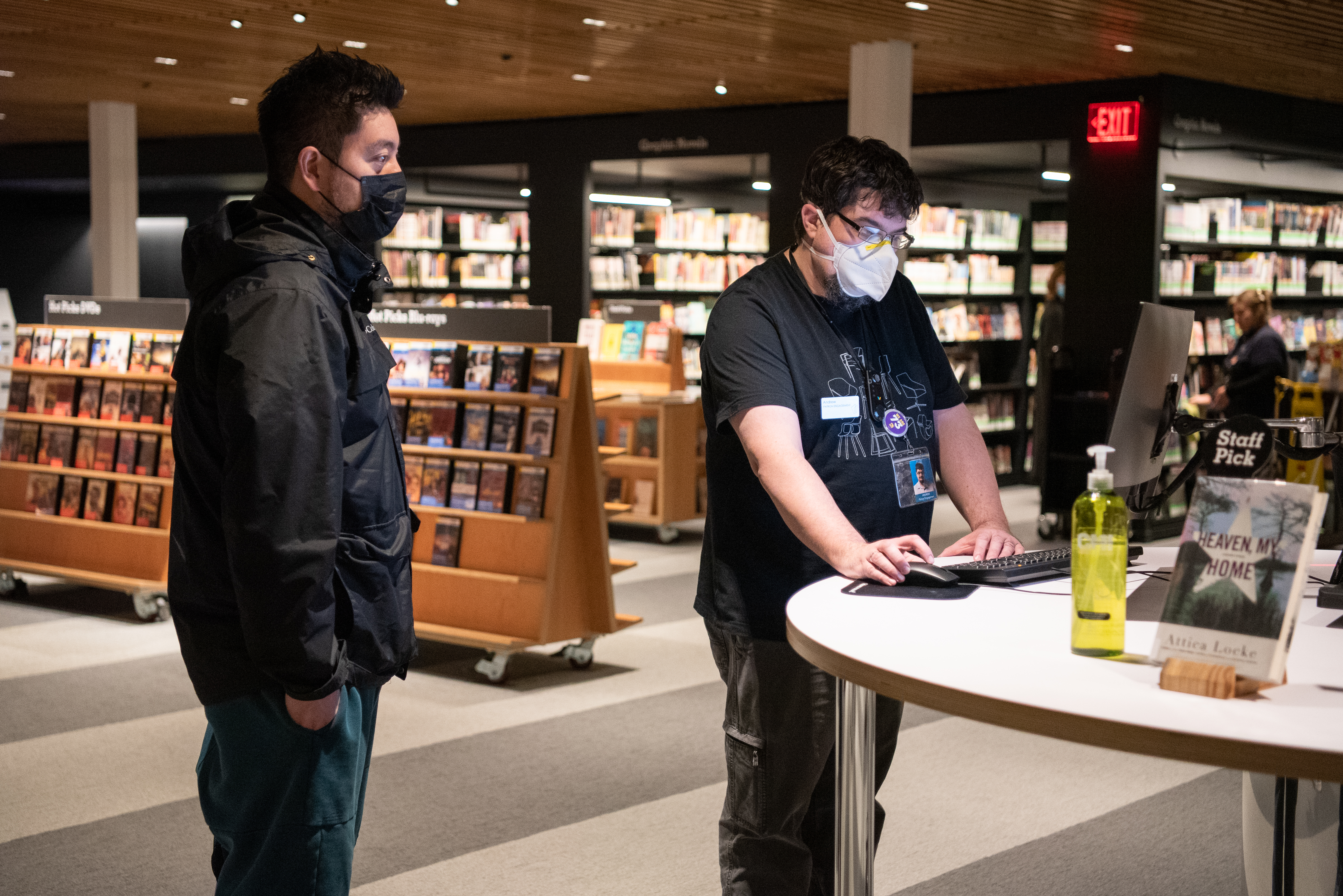 In our short conversation about literature, Andrew convinced me to add three books to my holds list. He is incredibly well-read, and despite his preference for noir mystery, he's not afraid to delve into other genres and participates in the library's many book discussions. Andrew also took part in the Let's Get Together book club, a weekly discussion for adults with disabilities. "I think part of the reason I love book clubs is that they take me outside my comfort zone," he says about his eclectic reading style. He is currently reading Libertie by Kaitlyn Greenidge for an upcoming LitLounge discussion and The Gates of Europe: A History of Ukraine by Serhii Plokhy due to many recommendations.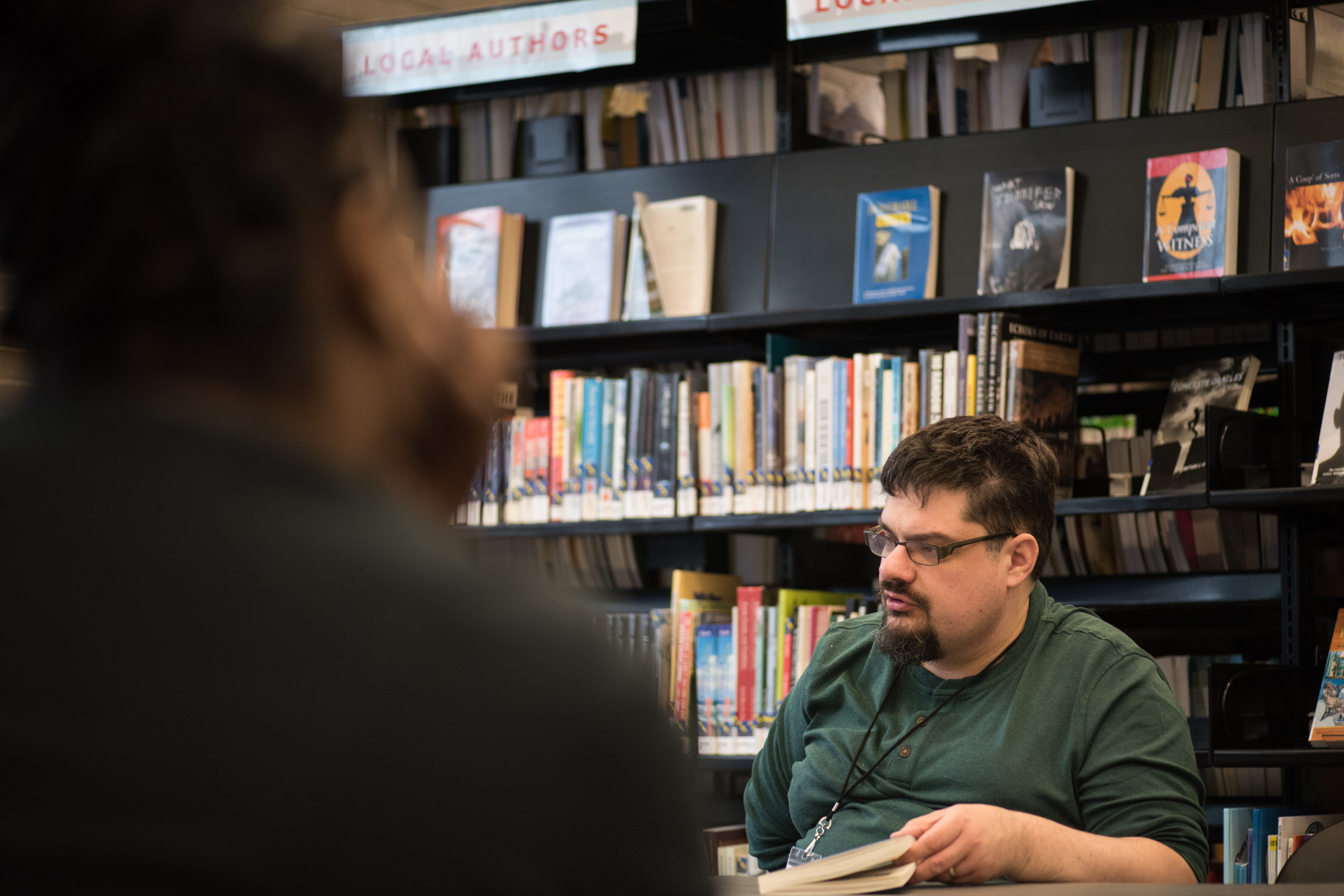 With an easygoing attitude and genuine interest in human connection, Andrew is always willing to go the extra mile for patrons and colleagues. Next time you're in the library, look for Andrew and let him know what you're reading!
Learn more about the library's book discussions.