Food Resources for the Holiday Season
December 3, 2021 by Nancy Kim Phillips in Community Information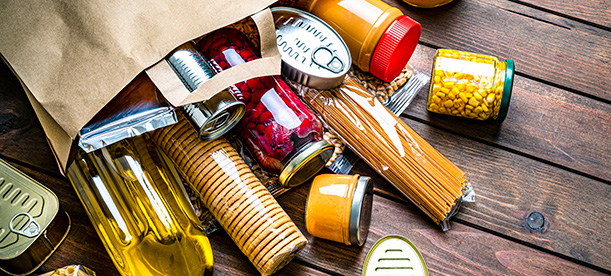 The end of the year typically brings visions of big dinners with favorite dishes; however, many in our community are struggling to put food on the table.
According to Niles Township Supervisor Bonnie Kahn Ognisanti,10% of households in the township rely on the Niles Township Food Pantry as a source of food. We are fortunate that there are other additional organizations working to ensure that no one is hungry in our community, including these new resources:
For the holiday season, St. Peter's Catholic Church (8116 Niles Center Road, Skokie) is distributing holiday meal boxes on Thursday, December 16 beginning at 5 pm. This service is in addition to their two remaining Tuesday Suppers for take-home meals on December 7 and 21, from 5-6 pm.
If you have students in your home or if you are an older adult, you can check your local school district and Meals on Wheels Northeastern Illinois for additional resources.
Find more information about the above resources and other local food pantries on our Local Community Food Resources list.

If you'd like to check if you are eligible for State of Illinois Supplemental Nutrition Assistance Program (SNAP), use the ABE (Application for Benefits Eligibility) website tool. The VIllage of Skokie Health and Human Services Department can help you apply and also provide information about other resources for you or your family.