COVID-19: Where We Are
October 7, 2021 by Mariah Cherem in COVID-19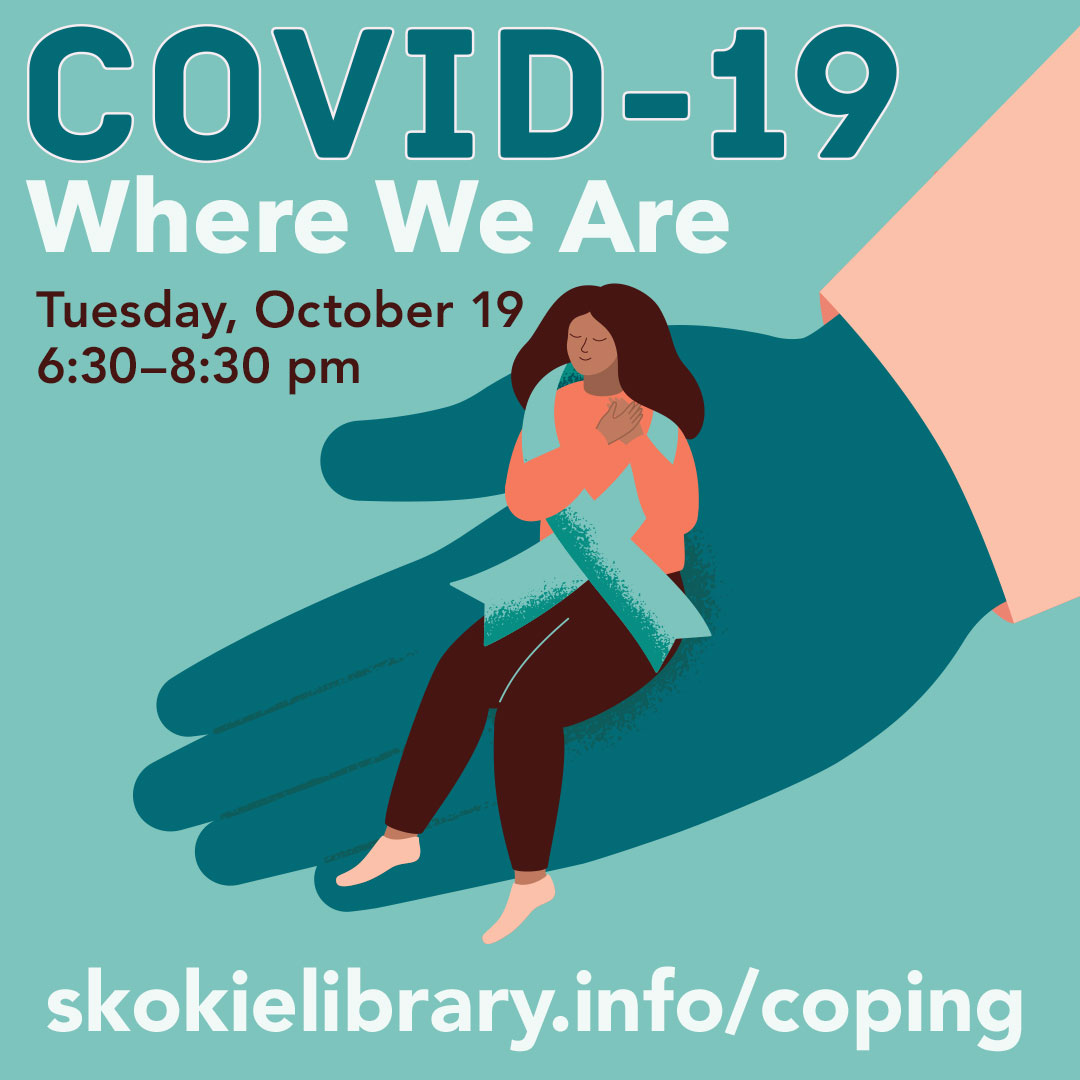 Last October, local COVID-19 case numbers were rising. Although numbers in Skokie and Suburban Cook County paint a more hopeful picture this fall, it would be hard to say that anything or anyone is feeling truly "normal." On the heels of a year and a half where the only constant has been change itself, many unknowns remain.

Who's eligible for a booster? How is that different from a third shot? What's the latest on vaccines for children? How does that affect local schools? Are there still programs to prevent eviction or help with mortgage payments?
On Tuesday, October 19, representatives from the Village of Skokie, the Illinois Department of Public Health, and a variety of local health care and service nonprofits talk through the latest data, what things look like locally, and what we know about navigating this current phase of the pandemic.
Submit general questions or concerns that have been on your mind, and get expert insight to make decisions moving forward. Whether you're looking for a general "state of the community" COVID-19 update or have a particular burning question, sign up for COVID-19: Where We Are to get reliable answers in a confusing time.