BOOMbox at Home: Letters, Logic, and Learning
June 2, 2021 by Skokie Staff in BOOMbox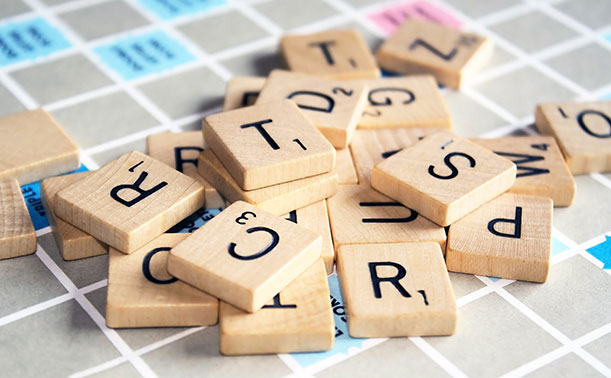 In the coming weeks, we're exploring games. This week's post focuses on games involving letters, logic, and learning.
Word Play
What are your go-to games, and what draws you to them? Do you enjoy winning or do you prefer cooperative games? What's your attention span when it comes to sitting down to play a game? The answers to these questions are actually important considerations when designing a game. This is also where science, technology, engineering, art, and math (STEAM) concepts come in. From game design to the actual "making" to the aesthetics or looks of a game board, even word games incorporate STEAM ideas.
Take Scrabble as an example. Each Scrabble game includes a game board, 100 tiles (varying numbers of each of the 26 letters of the U.S. English alphabet), 4 wooden tile racks, and a letter bag. What materials are used to create the game from start to finish and how are each of these pieces made? Read a detailed description of Scrabble's origin story that starts with Alfred Mosher Butts, an architect and artist, who invented the game in 1938.
Though Scrabble is most certainly a game of word play, basic math is a key part of determining who's winning and an important part of strategy. This is mainly because of the variation in points associated with each letter and the special squares that allow for additional points for letters or words that overlap with them. Here are some quick tips to review as you gear up for your next Scrabble game.
In recent years, the makers of Scrabble have officially evolved in their recognition of gender identity and have taken steps to include words like "genderqueer" and "transphobia" in the game. There has also been an effort to also reevaluate the use of offensive terms and remove them from the official Scrabble dictionary. The decision was made in July 2020 to ban slurs from the game, reducing the official word list by more than 230 words.
For some game inspiration, learn about two skillful Scrabblers: Nigeria's Wellington Jighere and the United Kingdom's Joshua Moisey. Looking for word-filled movie night? Consider curling up to watch Word Wars or Gamemaster. If you're not in the mood for a movie, consider a virtual visit to Planet Word Museum or the New Mexico Museum of Art's exhibit "Word Play."
Are you multilingual? Consider playing Scrabble in other languages or read how a professor at First Nations University transformed Scrabble into a Cree language game. Other popular word games that may be faster include Bananagrams and Boggle. For activities geared toward younger players, check out these Bananagram variations.
Logic Rules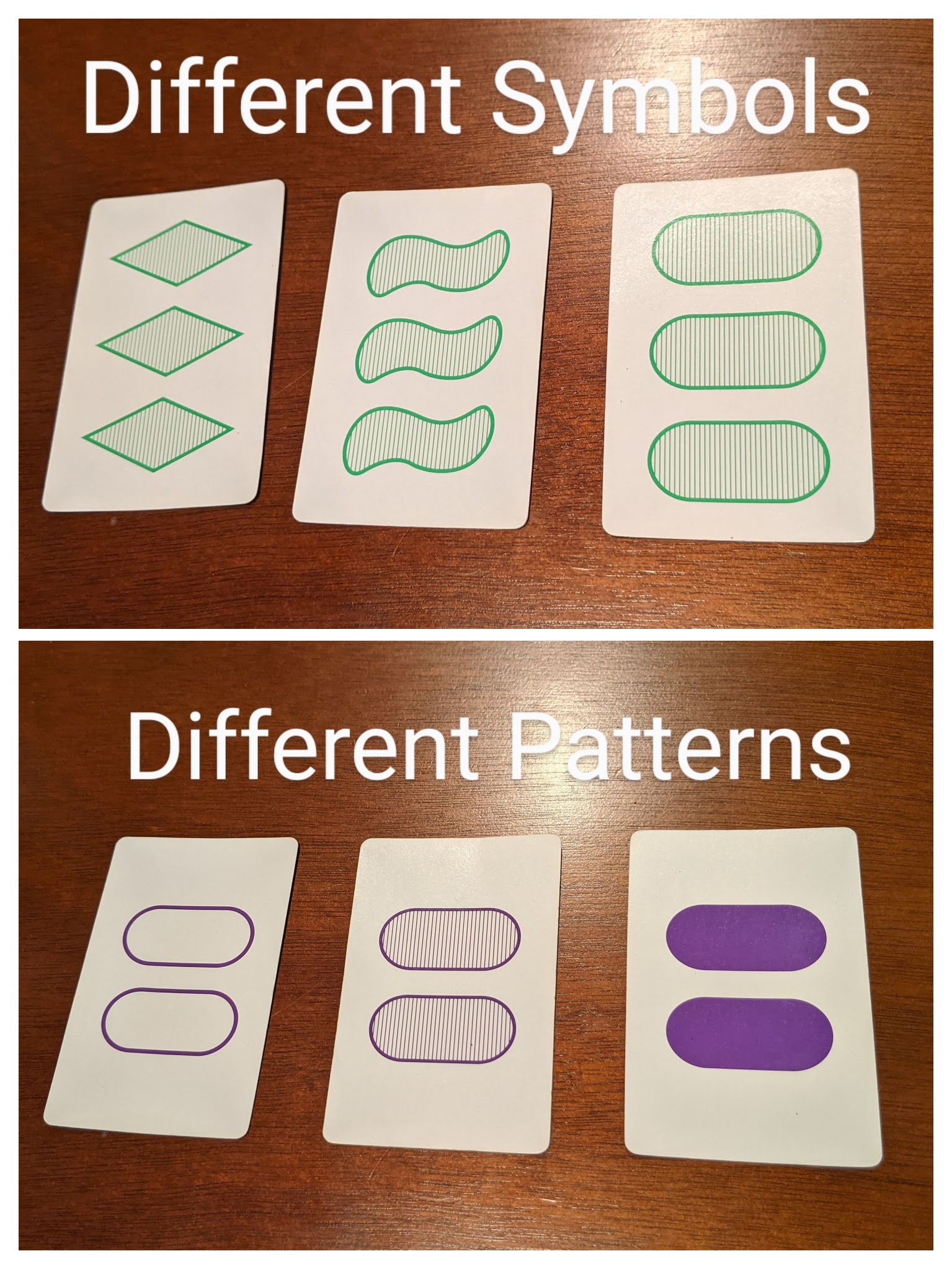 If you're unsure or anxious about traditional math activities, consider logic-based games like SET. The idea for this game was founded in Marsha Falco's representations of genetic data. With encouragement from those around her, Falco eventually created and marketed the SET game. Learn more about the origin of SET. The goal of the game is to make as many sets as possible. A set can be made by identifying three cards that are all the same or that all vary with respect to these four features: color, number, pattern, or symbol. If you have more questions on the rules, read a brief recap and a more detailed one. Once you're ready, try the daily SET puzzle and see if you're able to find all the sets.
Number Tricks
Car trips and math homework can be made fun and time-efficient with license plate math and other handy number tricks. License plate math is a particularly handy game because it requires no additional supplies. While driving, pick a license plate and practice different arithmetic operations like addition, subtraction, multiplication, or division. If you're looking for a challenge, try to manipulate all of the numbers to end up with the final number in the license plate as the solution. If a road trip is not coming up, consider this YouTube playlist of Mental Math Tricks and surprise your friends and family with your "magical" math manipulations.
Person of the Week
Robert Sun, born in Shanghai and raised in Philadelphia, struggled with transitioning to school in the United States as an English language learner, but found comfort in the universal language of math. Sun discovered the potential of math in 5th grade and shares this story in a TEDx Talk on the "Power of Math." After graduating from college and pursuing a career in engineering, Sun developed the 24 game to encourage critical thinking and problem-solving among young people. To win each card, a player must manipulate 4 numbers using arithmetic operations in a way that equals 24 faster than the other players. Curious? Watch a quick tutorial and follow the 24 game on Twitter.
Written by Veena and Eli.