BOOMbox at Home: Animal Activities
June 17, 2020 by Skokie Staff in BOOMbox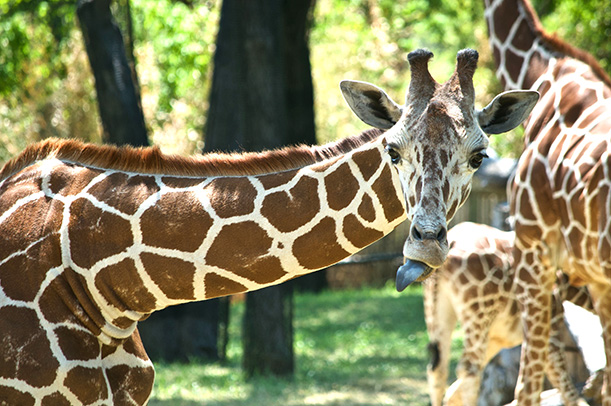 Scientists have a hard time figuring out exactly how many animal species exist on Earth, though recent estimates are 1-2 million. Most are insects, and about 30% of insects are beetles. According to Wonderopolis, scientists still have to identify 84% of land animals and 91% of sea species. So, there's lots of biology left for us to explore!
Create Origami Animals
Origami is the art of paper folding, and there is an infinite number of possibilities to make. If you're an origami fanatic, all you need are some sheets of paper and scissors to get started.
If you want to see a compilation of step-by-step tutorials for a wide range of animals, ranging from easy to medium level difficulty, view How to Make Origami Animals.
For easy origami tutorials guided by origami experts, watch these YouTube videos:
Easy Origami Fish DIY
How To Make Simple and Easy Origami Crab
Top 5 Origami Animals (cow, puppy, fish, duck, and dinosaur)
Experiment with Your Pets
Have you ever wondered if your dog is right-handed or left-handed? Dog Science Unleashed from NatGeo Kids has activities that will help you explore. Staff member Gudrun also created an activity sheet to determine if your cat has a preferred paw. You can also teach your favorite cat new memory tricks with the book Cat Science Unleashed.
NatGeo Kids is packed with all kinds of other goodies--games, quizzes, and videos about animals and the world around us. Their latest update, NatGeo@Home, is a round-up of projects, experiments, and information for kids and their parents to explore together.
Design a New Species
Want to design your own creature, learn more about animal habitats, or hear music created by an animal chorus? Switch Zoo is for you! There's an online version and a free downloadable app for iOS and Android devices.
With Switch Zoo, you can create new species by mixing any three animals from a collection of heads, bodies, legs, and tails of 142 real animals from nine habitats. Beyond the weird animals you can create by mix and match, Switch Zoo provides scientific information about animals and their habitats so you can learn while you mix and match.
Switch Zoo also offers animal games, a biome creator, and animal profiles. Profiles feature photos and descriptions of all of the animals in Switch Zoo, including information about their characteristics and behavior, scientific name, life span, diet, predators, and habitat. One profile is our favorite bird who can't fly, but can sell car insurance: Australia's Emu.
Animals, Art, and Home
If your inner artist needs to bust out of your bedroom, the Smithsonian American Art Museum (SAAM) and Smithsonian Magazine have an amazing challenge to recreate famous works of art featuring your pets and other objects or people around the house. Visit their blog post to see artwork that includes dogs, cats, birds, horses, and plants, for you to choose from if you don't have a favorite piece already. Staff members posted their pictures and drawings as examples. Tag your own artwork and view others on social media with @AmericanArt and #atSAAM.
Nature Walk Bingo
Looking for an outdoor learning adventure? Take a walk and play Nature Bingo from the Museum of Science & Industry.
Scientist of the Week
Margaret S. Collins was an American entomologist, zoologist, and civil rights activist. She graduated from high school at the age of 14 in Institute, West Virginia and earned bachelor's and master's degrees in zoology at West Virginia State College before she came to Chicago to study entomology (bugs) at the University of Chicago. She was so excited about her research that she was known as "Termite Lady." Due to prejudices about women doing fieldwork, she was forced to stay in the lab and work with samples collected around the world.
When she earned her Ph.D., Collins became the first Black female entomologist and the third Black female zoologist in the United States. She was an assistant professor at Howard University, a historically Black college. When she realized women were not being promoted, she moved to Florida A&M, another traditionally Black college. Racism in Florida prompted her to move to Washington, DC, in 1964. In addition to her long career in science, she also spent years fighting for civil rights. She died in 1996 while doing fieldwork in the Cayman Islands.
Share
We'd love to see the results of your work! Tag @skokielibrary when you share photos of what you've created on social media.
Written by Mahnoor and Pam.