Pride Month 2020
June 15, 2020 by Tiffany Breyne in Events and Programs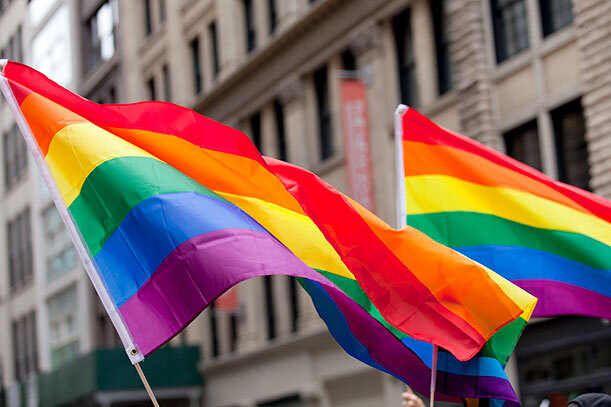 June is designated LGBT Pride Month in commemoration of the New York City Stonewall riots in June of 1969. The Stonewall riots are often seen as the start of the gay rights movement in the United States. Learn more about Stonewall and Pride Month.
To celebrate Pride Month, we have several events as well as curated lists of books and movies to enjoy.
Pride Month Reading and Viewing
View our list of Gender and LGBTQ Books for Kids created by our Youth Services intern, Quetzalli.
Our staff movie expert Sharon recently created a list of Independent LGBTQ Movies that can be streamed at home, featuring a diverse line-up.
Hoopla, a digital resource available to Skokie Library cardholders, also curated lists of eBooks and downloadable audiobooks for LGBTQ+ voices.


Pride Month Events
Learn to Make a Rainbow Pride Cake
Tuesday, 7:30-8:30 pm
Mix, bake, and ice your very own pride rainbow cake in this live baking demonstration.
Zoom into the Movies--The Wedding Banquet
Wednesday, 8-9 pm
Our staff host a live online conversation about the film The Wedding Banquet, a comedy about a gay Taiwanese-American man who hopes to end his parents' matchmaking by announcing that he's engaged to a woman.
Adult Book Discussion on Goodreads
Thursday, 8-9 pm
Join a moderated conversation on Goodreads about our newest book discussion title, Here for It: Or, How to Save Your Soul in America: Essays by R. Eric Thomas.