Renovation 2020: An Interview with Our Construction Manager
March 9, 2020 by Tiffany Breyne in News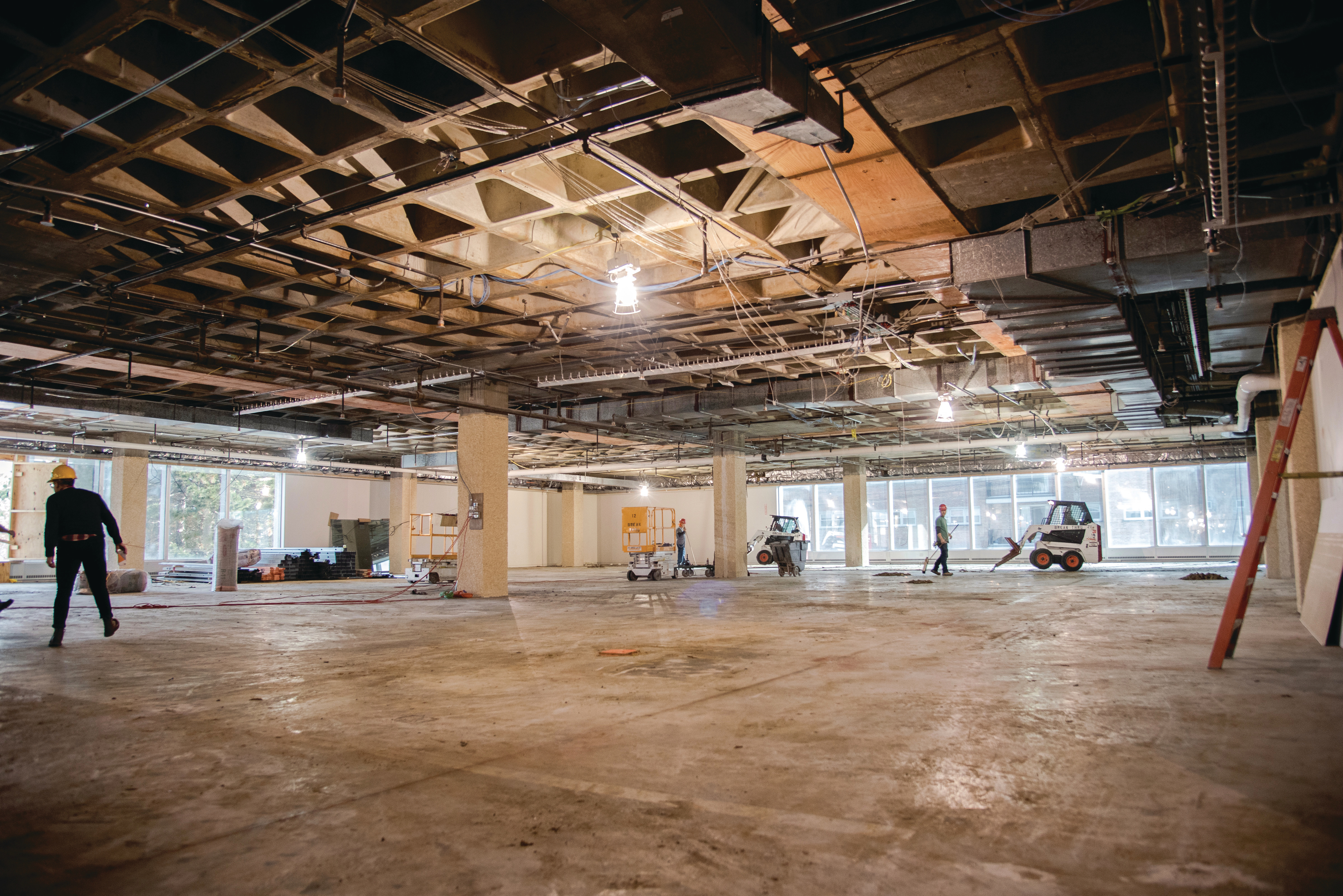 Skokie Public Library hired Shales McNutt Construction to manage our renovation project. We talked with Mike Glover, the construction manager for this project. Glover has worked on numerous library renovations in the past and is familiar with the specific needs of working in a space that is still open to the public.
What's special about working with libraries?
Any occupied space is more difficult than a regular construction site, where it's just construction workers you need to worry about for safety. Here, we have to worry about the public, and it's constant communication with library staff and the fire department about safety issues while we're doing construction.
How is the fire department involved?
We get them here regularly to look at the construction site, so in case something happens, they know what the space looks like. If walls are gone, or if we put a temporary wall up, then they have to know how to maneuver around the temporary wall and get to the space that they need to. For example, we shut down the drive on the East side, so now they know to go to the West entrance.
We've seen a special machine for the stair renovation. How does it work?
That's the mini Brokk. It is remote controlled. It can collapse and fit through doorways, and it weighs less than 2,500 pounds, so it can fit in an elevator and actually walk up and down stairs. They start on the top floor and walk the Brokk down the stairs to demo it out, versus bringing in a big piece of equipment for that. Using a remote control is safer. It's not like somebody is standing on top of the floor that's getting demo'd out. It's quieter than a bigger piece of equipment and it runs on electricity, so it doesn't make fumes, and we can use it in an occupied space.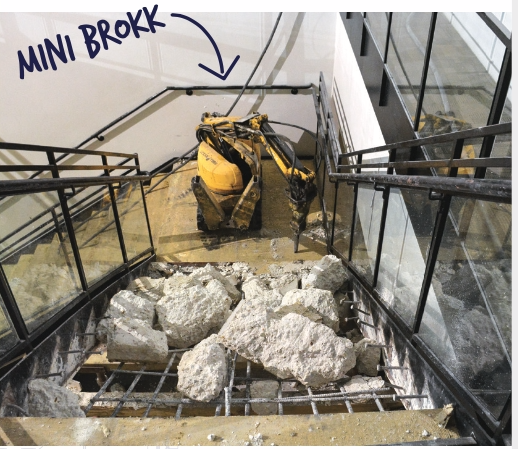 How common is it to find old books or items while renovating libraries?
It's very common to find old books stuffed under bookshelves. Some of them, it's been 10+ years since they were checked out. On this particular project, we ended up tearing out a desk area, and there was a driver's license that was lost years and years ago.
For updates and more information, visit skokielibrary.info/renovation.