Beginner's Guide to Romance Books
February 13, 2020 by Allyson Coan in Beginner's Guide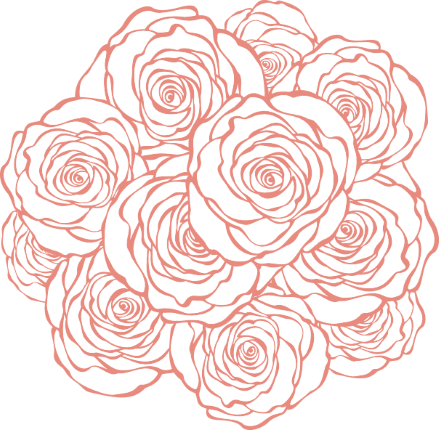 I'm not going to lie—I used to roll my eyes at the thought of reading romance. I thought it was all fluff and cheesy innuendos without any substance (shirtless Fabio, anyone?). Many friends and colleagues felt otherwise, and they weren't alone. Romance is a billion dollar industry and the best-selling type of book in North America—and I did not understand why.
So how did I change my mind about romance? Luckily, a colleague of mine convinced me to try The Wedding Date by Jasmine Guillory, which Roxane Gay called "a charming, warm, sexy gem of a novel." I trust Roxane Gay and my colleague, so I gave it a go, and I am so glad I did! I was surprised at how quickly I became invested in the story and the characters, the smart and witty dialogue, and the mouth-watering food descriptions. The book exceeded my expectations, to say the least, and I'm now a proud reader of romance books.
Getting into the romance book genre can be a bit perplexing, so my library colleagues Megan Rosol and Penny Wongtrakul and I broke down how to begin reading romance books.
What exactly is a romance book?
If you haven't read romance recently, you may hold the same misconceptions that I did. And it makes sense! In the past, romance was perceived as problematic and was known mainly for steamy Harlequin stories and book covers.
Romance today is empowering, body positive, and sex positive escapism. Bea Koch, co-owner of The Ripped Bodice (a romance bookstore in LA) said in a Hello Giggles article that "while modern romance novels are known for their sex scenes, they also have depictions of healthy relationships, consent, and respect."
If you're reading a romance for the first time, you can expect to encounter:
A story and characters that draw readers in with an emotional and compelling love story.
Often, a misunderstanding or circumstances that will force characters apart, creating conflict.
All misunderstandings and conflict are eventually resolved, characters overcome issues, and they end with a happily ever after (HEA), or at least a happily so far (HSF). This is important!
P.S. Megan notes that to be considered a true romance, the novel needs to have a HEA/HSF. Romance readers feel strongly about this, so sorry Mr. Nicolas Sparks, but no exceptions allowed here!
What about the…intimate scenes?
Part of the reason many people avoid romance is because of the intimate scenes. Penny mentioned that she's not super comfortable with intimate scenes either, but that's not why she reads romance! Penny loves reading about how people help each other grow and how they support one another as they aim to become better people and partners. Romance books can be about more than physical intimacy.
Some readers are not keen about the physical aspects of romance and others crave it—there are authors and books to fit each preference.
Authors across the spice scale
Low-Spice authors
These authors don't describe intimate scenes in too much detail. You'll know exactly what's going on, but it doesn't become too much:
Rochelle Alers, Tamera Alexander, Debbie Macomber, Susan Mallery, Priscilla Oliveras, and Nora Roberts
High-Spice Authors
Plenty of readers and librarians love their romance stories to be super hot or erotic. If that's your preference, check out some of the following authors:
Maya Banks, Kresley Cole, Jay Crownover, Sylvia Day, Lorelei James, Meghan March, Tiffany Reisz, and J. Kenner

Romance is for all
Of course, most romance stories fall somewhere between "fade-into-black gentle" and "scorching sexy hot," and your librarians can help you pick what works best for your romantic tastes. Romance can appeal to anyone. We've listed some categories and ideal books to start with (with help from a trusted librarian resource, ARRT)
Contemporary romance
Stories with romantic relationships set in the present day. To start, try:
Hate to Want You by Alisha Rai
Get a LIfe, Chloe Brown by Talia Hibbert
A Princess in Theory by Alyssa Cole
The Kiss Quotient by Helen Hoang
Haven Creek by Rochelle Alers
It Had to Be You by Susan Elizabeth Phillips
Historical romance
These are set in the past and dotted with dukes, duchesses, rakes, scoundrels, rogues, Scots, bluestockings, pirates, Vikings, and other strong-willed romantic characters. To start, try:
Forbidden by Beverly Jenkins
It Takes Two to Tumble by Cat Sebastian
The Duchess Deal by Tessa Dare
The Bewildered Bride by Vanessa Riley
Wicked and the Wallflower by Sarah MacLean
Erotic romance
These titles advance the development of romantic relationships through explicit sex and high passion. To start, try:
The Rose by Tiffany Reisz
Keep Me Safe by Maya Banks
Black Sheep by Meghan March
This Man by Jodi Ellen Malpas
Craving by Helen Hardt
Paranormal romance
To mixe love and passion with vampires, fairies, shape-shifters, witches, and otherworldly creatures. To start, try:
Dark Lover by J. R. Ward
Slave to Sensation by Nalini Sigh
A Promise of Fire by Amanda Bouchet
Burn for Me by Ilona Andrews
Born of Night by Sherrilyn Kenyon
Romantic suspense
A mixture of high-octane adventure and romantic relationship. To start, try:
Distant Heart by Sonali Dev
When All the Girls Have Gone by Jane Ann Krentz
Forever Strong by Piper J. Drake
Some Kind of Hero by Suzanne Brokmann
Hell on Wheels by Julie Ann Walker
Ready to give romance a try?
Check out one of the books above, and also see our staff favorites! We've created a list spanning all types of romances and spice levels:
Beginner's Guide to Romance Books: Staff Favorites
Happy (ever after) reading!