Spotlight on Baseball Memorabilia
January 20, 2020 by Tiffany Breyne in Events and Programs
Ever wondered if the baseball cards you've collected over the years are worth anything? Having them appraised is the best way to tell.
Certified sports appraiser Michael Osacky stopped by Skokie Public Library in January to discuss why baseball cards were created, give lessons on how to self-appraise personal collections, and offered a limited number of verbal appraisals for attendee's collectibles.
Osacky took the time to tell us the background story behind a few vintage items listed on his website.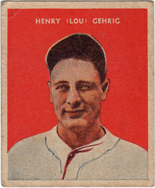 1932 U.S. Caramel Lou Gehrig Baseball Card
Gehrig was known for playing in 2,130 consecutive baseball games. Cards from this set can be very valuable because they were produced in limited quantities and distributed only in the Boston area. The advertisement on the reverse of the card encourages people to collect these cards and then mail them back to receive a "free" baseball in the mail. The pictured card was acquired from a gentleman outside of Boston.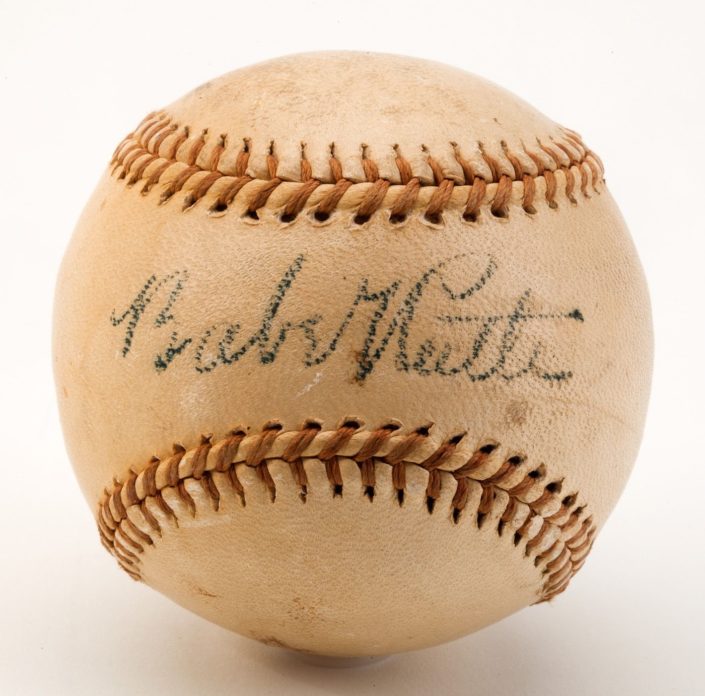 Single Signed Babe Ruth Baseball
The "Babe" was a gracious signer as he signed for nearly everybody. Even so, demand far exceeds supply for his autograph. Values vary greatly, depending on how he signed the ball and the strength of his signature. This baseball was acquired from a family in Chicago that has owned it for decades. Their grandfather got Ruth's signature when he was just a kid at Yankee Stadium.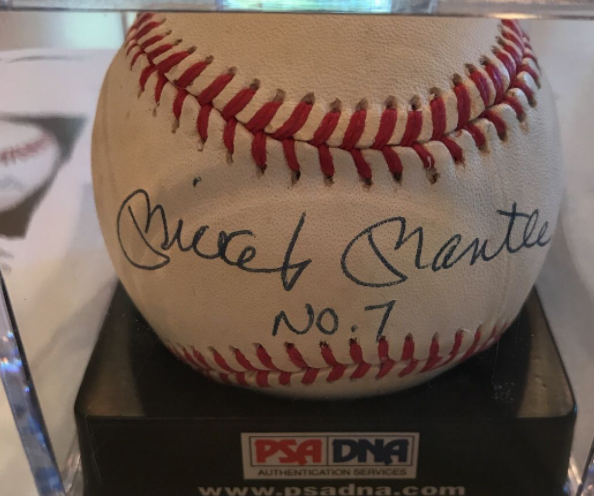 Signed Mickey Mantle Baseball
Mickey Mantle signed a lot of baseballs after his retirement. The 1980s and 1990s showcased Mantle at hotels on the weekend signing for fans. There are numerous authentic signatures of Mantle, but there are also as many forgeries. Be careful when shopping for Mantle signatures. On this baseball, he added his uniform number 7. One of the rarest signatures is his full name: "Mickey Charles Mantle."