ESL Café
August 20, 2018 by Katrina Belogorsky in Events and Programs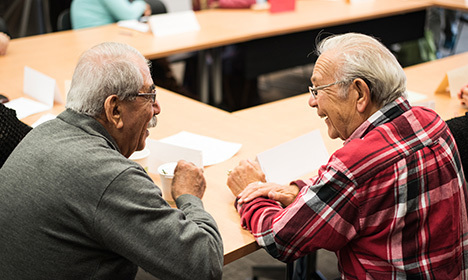 Every week Skokie Public Library hosts the ESL Café (ESL stands for English as a Second Language) which is a conversation group featuring members from the community. We get together and talk about a variety of subjects of interest to participants.
Tutors from the ELL Parent Center are also on hand to help with conversations and to answer questions. No registration is required, just drop in and join the discussion.
The ESL Café takes place every Wednesday, 12:30-2 pm in either the Radmacher Meeting Room or Book Discussion Room.
Upcoming ESL groups conversations:
Wednesday, August 22, 2018
Wednesday, August 29, 2018
Wednesday, September 5, 2018
Wednesday, September 12, 2018