Vincent Kao is the Freckled Mango
June 6, 2018 by Paul Knutson in Author Showcase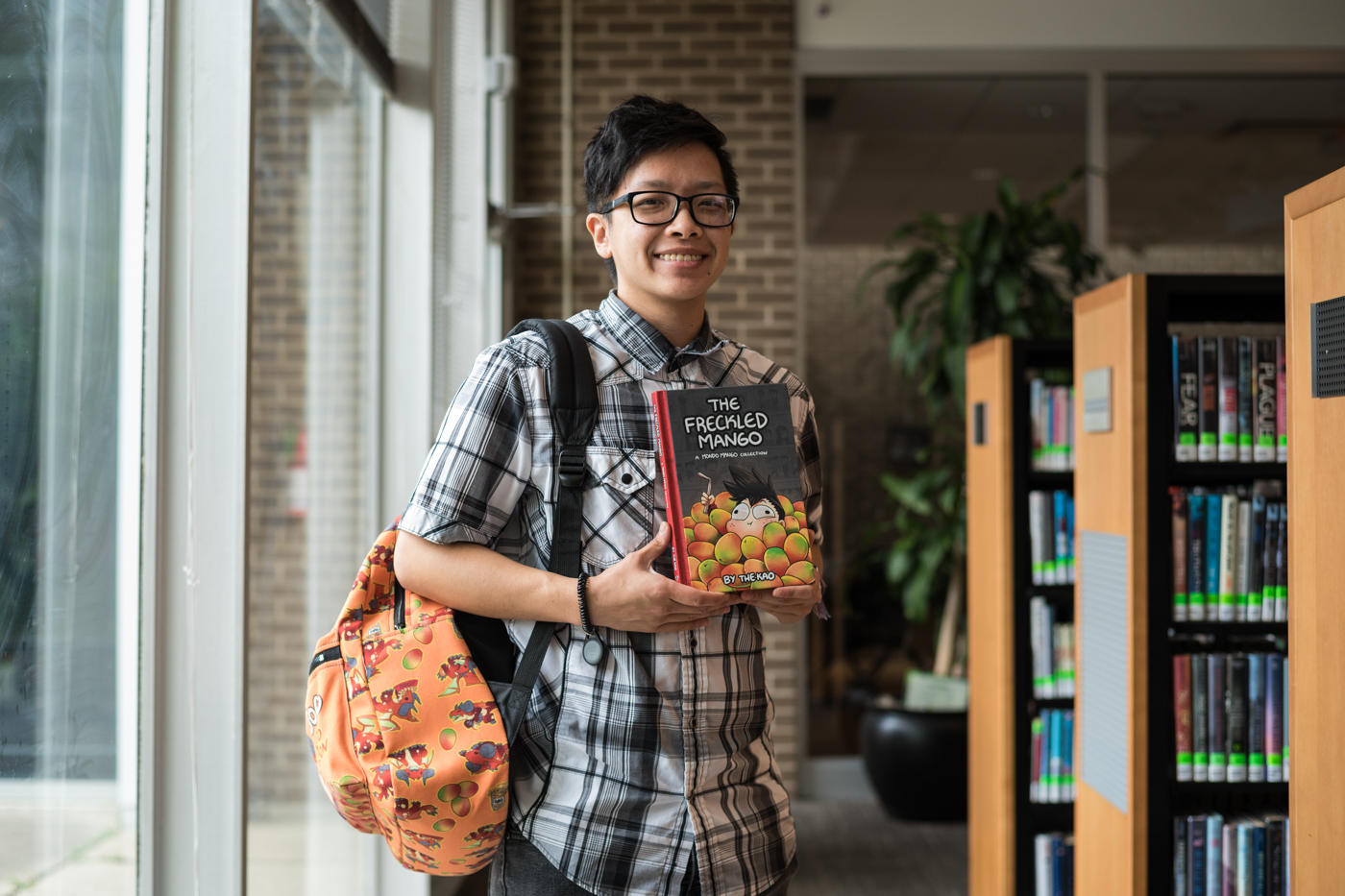 Artist Vincent Kao is a materials handler at Skokie Public Library (he helps get the items in our collection ready to go back on the shelves for you once they've been returned). He also leads a double life as the Freckled Mango—the main character in his comic strip Mondo Mango.
Vincent (also known as The Kao) will showcase his new comics anthology The Freckled Mango: A Mondo Mango Collection at a special event at the library on Monday, June 18. He will tell us how to turn any idea into a funny, relatable comic. Copies of his book will be available for sale and signing.
Local Author Showcase: The Kao
Monday, June 18, 7-8:30 pm
Register now!
Visit The Kao's website for news and updates on his work and check out this video to learn more about him and his comics: