Money Smart Week 2018
April 19, 2018 by Terry Ratoff in Business and Finance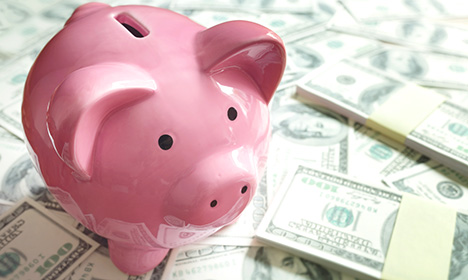 Money Smart Week is an annual event created by the Federal Reserve Bank to help consumers with their personal finances. During Money Smart Week, libraries around the country offer opportunities to discover more about spending, saving, and managing money. We have several events planned for Money Smart Week, April 21-28, 2018. We hope you'll find something that interests you.
Monday, April 23, 2018
7:00 pm - 8:30 pm
Business Center
Find out about Bitcoin and cryptocurrency in this lecture-based presentation. We will go through the basics of using, buying, and selling bitcoin, and talk about what cryptocurrencies are.
Manage Your Financial Life
Tuesday, April 24, 2018
7:00 pm - 8:30 pm
Business Center
Learn a practical system for organizing and managing your finances. Nancy Doyle, local author and personal finance expert, will focus on women's financial needs.

Create a Household Budget with Excel
Wednesday, April 25, 2018
2:00 pm - 3:30 pm
Computer Classroom
Learn to make a household budget using Excel in this hands-on class.
We will also talk about web-based budgeting sites, resources that can help with budgeting and investing, and online money management calculators that can help you compare and budget for loans. General computer proficiency and previous Excel experience are required. Limited to 13 participants.

Strategic Social Security
Thursday, April 26, 2018
7:00 pm - 8:30 pm
Business Center
Knowing when and how to file for Social Security retirement benefits can be complicated. It's important to understand your options before you file.
This workshop will help you make sense of Social Security. Jeff Osterman of First American Bank Investment Services will describe how Social Security calculates payments, when it pays to wait to file, and who may still be eligible for spousal strategies. Presented as part of Money Smart Week.
Read More
Check out this book list for great resources to help you resolve your money issues, budget, save, and invest in your future. Still want more, here's a great list of business-related titles.
Additional Resources
Be sure to check out our library investment resources as well, which you can access with your Skokie Library card.
Helpful Links
Consumer Financial Protection Bureau